Tom Ballard still failing to retire from business and economic development


[Updated] Correspondent files profile of ubiquitous advocate for pro-economy, entrepreneurship groups.


Larisa Brass, correspondent updated 15 Feb 2019
Get Started LLC's Co-Starters offering bound for global communities


Co-founder Enoch Elwell's mulling one or two capital raises for his startups.


Milt Capps
Visit our sister site at Venture Nashville Connections
Visit other recent articles here, then just click the headline above for VNC coverage since 2008.
Chattanoogan is SBA's Tennessee Small Business Person of the Year 2017


Dan LeVan, with a wide-ranging career, is honored after creating a new business.


Milt Capps
TN ECD grants support downtown co-working, coding, entrepreneurship


Smaller downtown get economic development grants that favor entrepreneurship.


adapted from submitted release
Street Jelly Media hits pavement for capital raise for B2B+B2C growth


Bootstrapper til now, Knoxville startup aims for HD livestreaming leadership


Milt Capps
Capital raises to advance Smart-RIA platform among investment advisors


With a development push completed, CEO Mac Bartine is happy with revenue trend.


Milt Capps
Memphis Makers: Data Released from Major Survey
of More than 300 Creative Entrepreneurs


Shelby County Maker entrepreneurs get close-up, ahead of further action


adapted from submitted press release
Venture Calendar - 2017


Lots of 2017 events already sprouting - plan ahead here.


Milt Capps
Eight entrepreneurs compete in 'Will This Float?' pitch event


Founded in 2010, Chattanooga event has track record of spawning some hits.


adapted from submitted release
Chattanooga Startup Awards winners 2016


Six honorees emerged from this year's contest.


staff
Musculoskeletal startups often 'break stealth' during annual Memphis event


For the 14th year, investors, entrepreneurs, strategic corporates meld at FedEx Institute.


Milt Capps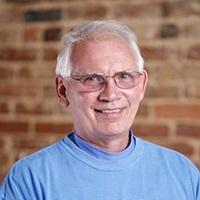 Mike Bradshaw

Bradshaw departs CoLab-GigTank for Jensen Hughes role


VTC Insightful, energetic and engaging chief departs for industry and research.


Submitted press release
Innovation Crossroads: ORNL Energy-startup accelerator aborning


[DOE] New Lab-embedded program to be detailed today.


Milt Capps updated 1439 CT 20 Sept.2016
CEO: 'Pass It Down' gets strategic interest, eyes Seed, Series A capraises


Boomer aging, story-telling and training needs in industry verticals and rising use of social media, help make the case.


Milt Capps
Enterprise Wellness: Chattanooga's Spire Labs looks to accelerate


Chattanooga startup made very strategic pivot, and builds bizdev presence in Nashville.


Milt Capps
UMemphis FedEx Institute of Technology aims
to be catalyst for Memphis, Tennessee innovation


A fresh assay has led to new focus and renewed vision for regional service and leadership.


Milt Capps
VC moves Directed Sensing startup from Knoxville to Austin


ORNL-UT-linked Peter Fuhr is now advisor to the startup he founded.


Milt Capps
Exec: With $22MM in, Chattanooga's Bellhops likely to raise more capital


[updated 22 Oct 2019] In prospect: Deeper market penetration and more capital somewhere over the horizon.


Milt Capps Updated 13 July 2017 0745
Knoxville's Vendor Registry soon to wrap Seed raise and assess way forward


[Updated] Long-term capital strategy and exit options await gaining further traction.


Milt Capps
Nanomechanics gets investor-bidder approaches, eyes valuation and growth


While organic growth is aggressively pursued, this early-stage company is open to strategic/PE talks


Milt Capps
Knoxville Entrepreneur Center's CodeWorks startup concepts noted


[Updated] First cohort information out of Knoxville CodeWorks.


Milt Capps updated 9:03am
Start MMT:
Soundways 1st Music startup funded via Consortium/StartCo partnership


A new Music accelerator program in Memphis has awarded its first money.


Milt Capps
Startup retention: Will edtech entrant Coursicle be a Tennessee keeper?


We've proven we can attract cool companies. How do get them to stay?


Milt Capps
AgLaunch accelerator launches, powered by Memphis Bioworks, TNDA allies


[Updated] Innovation seeds begin sprouting, as first startups recruited.


Milt Capps updated
TeleMed: WeCounsel Solutions completes $3.5MM Series A capital raise


[updated] Founder and investors express strong confidence in market headway.


Milt Capps updated 26 April 2018 1017
2016 Memphis Accelerator Portfolios announced


More than 50 entrepreneurs represented in companies in flock of Memphis accelerators.


Adapted from submitted release
Deadline May 15 for startups seeking Knoxville's
Scripps Networks Interactive investment


Whether you're a Coder or you've had a brainstorm about better living, check it out.


Milt Capps
14 Startups to spend Summer launching high-bandwidth biz in Chattanooga


Chattanooga's ramping-up for a feverish startup season.


Adapted from submitted release - Updated 4 June 2016
EPIcenter: Entrepreneurial 7.0 Quake in Memphis as accelerators erupt


Student-driven and Music-tied accelerators offerings are new in Memphis.


Milt Capps
Tennessee Venture Challenge Competition announces winners


University of Tennessee Research Foundation is TVC host each year.


Adapted from submitted releases
Venture money: 'Access to capital' to be sole focus of Tech2020 successor


[Updated] Grady Vanderhoofven is likely to lead the repurposed nonprofit and some allies.


Milt Capps Updated August 2016
Chattanooga accelerator, $12MM Fund target Logistics, Drones, Software


[Updated] Two years after a successful exit from logistics business, a new venture launches.


Milt Capps Updated 13 Sept. 2016
Randy Boyd increases Radio Systems control, TSG Consumer again at table


Chairman of Knox-based company is also Haslam Administration's ECD chief.


Milt Capps
$20MM in techdev lets startup VortexT Analytics deliver Big-Data insights


P2S-Covenant JV tackles Big Data analytics for array of verticals.


Milt Capps
Startups: TN's autoXLR8R up for adoption by UT Institute for Public Service


VNC A fourth cohort of startups is likely to be invited to Knoxville, but timeline TBD.


Milt Capps
Chattanooga's The Company Lab to accelerate dozens of startups each year


Chattanooga doubles-down on its Gigabit infrastructure as entrepreneurial edge.


Milt Capps
March 18 app deadline for EPIcenter Logistics Innovation Accelerator


The second cohort of logistics-centered startups begins work in May.


Staff
FourBridges Capital Advisors expands SE reach, doesn't rule-out VC fund


Boutique investment banking firm eyes Florida, Carolinas.


Milt Capps last edited 8:08 a.m. 3 February 2016
VESTA Technology seeks TORCH brand lead in Internet parental controls


[updated] Raising capital to support deploying TORCH router, as sector entrants multiply.


Milt Capps updated Aug. 1, 2016
After 22 years, Tech2020 at OakRidge to cease pro-entrepreneurial efforts


[Updated] The nonprofit will seek to shift program assets and staff to other organizations.


Milt Capps updated 3 March 2016 8:49am
Memphis Money: Sage Advantage Fund created by advisory firm's founders


Memphis-centric founders to provide savvy and capital to proven early-stage companies.


Milt Capps updated 10:07pm
Nelson joins Memphis Bioworks Foundation as VP-Agriculture Innovation


Foundation seems appointment as strategic in raising region's Ag Innovation.


Milt Capps
VentureNotes: Mike Carroll licenses PYA tech; Joy Fisher eyes UT assets


Commercializing the UT brand, localizing entertainment with streaming audio


Milt Capps
Gov. Haslam's evolving performance dashboard gains heft and sheds some graphic impact


VNC Even terrorism and immigration issues may affect performance monitoring.


Milt Capps
Pitching flag Outdoors, RootsRated raises $3MM, with Series A underway


[updated] Chief of Chattanooga media play in Outdoors, Healthy Living relies on mentors.


Milt Capps updated April 3, 2018
Tullahoma: JusticeXL accelerator announces inaugural cohort


[updated] Demo Day is Nov. 18 at SMTEC in Tullahoma. 8 startups presenting.


Milt Capps Updated 2 Nov. 2015 1:09pm
TN's AgLaunch entrepreneurship event to mark progress toward activation


Seed funding, plus a targeted $10MM innovation warchest are highlighted.


Milt Capps edit 5:46pm
GigVision: Chattanooga's Company Lab unveils GigTank Class of 2015


GigTank raised the bar for diverse entrants this year.


Milt Capps Updated 28 July 2015; originally published May 12, 2015
People: First EPIcenter Memphis President
now deep in community engagement


Strategic recommendations for Memphis ecosystem may be forthcoming by Labor Day.


Milt Capps
SeedHatchery: DivorceSecure raising capital to reduce pains of parting


Tech platform aims to crowd-out dusty paper-based legal processes.


Milt Capps
AutoXLR8R at Tech2020 announces 3rd startup cohort


Relocated from Tullahoma to Oak Ridge, the program continues.


Staff
Update: DataFlyte reviews bridge-round checklist, charts Series A


[updated] Aerial automated meter readings are its niche among water, gas utilities.


Milt Capps
Aug. 11, 2015: Knoxville's MediaWorks announces presenters


MediaWorks in Knoxville was great fun last year - here it comes again.


Submitted press release from Knoxville Entrepreneur Center
JusticeXL startup accelerator program debuts in Tullahoma
at Southern Middle Tennessee Entrepreneur Centers


[Updated] Aug. 14 deadline. Dan Marcum pushes law-enforcement, security program forward.


Milt Capps updated 3pm July 20, 2015
Eastate: Venture advisor offers updates on Angel Roundtable, FundingSage


TN group has joined Angel Syndicates Central, startup eyes late 2015 capraise.


Milt Capps
Memphis: ZeroTo510 medical-device accelerator


The fourth cohort of medical-device startups underway this week.


Memphis Bioworks Press Release
36|86: LaunchTN reveals 36 companies presenting June 8-10 in Nashville


From hundreds of applicants, 36 companies present next month in Music City


Staff
Shockwave Motors eyes $1.5MM raise
for Defiant electric roadster production


Co-founders turn erstwhile hobby into potentially disruptive autocycle play.


Milt Capps
New Tech2020 CEO sees KVL-Oak Ridge ecosystem growing more cohesive


Kragenbrink aims to add value for entrepreneurs, while teaming with institutions.


Milt Capps
CEO: AgSmarts eyes Series A raise as 'Precision Agriculture' interest grows


Data-driven Ag platform said well-positioned to compete in emerging sector.


Milt Capps
Update: Innova Memphis seeks Fed'l certification ahead of new fund raise


If successful, new fund could pump up to $40MM into leading-edge Ag-sector ventures.


Milt Capps
VC- and Tech2020-led TennesSeed eyes capraise, regional investments


New fund is likely to benefit Tennessee as a priority, but it is not geo-constrained.


Milt Capps updated 9:53 p.m.
Covenant College influences Chattanooga entrepreneurial scene


It's not lore that propels this institution's reputation as a place whence problem-solvers come.


Milt Capps and Meghan O'Dea
Innovasan scenario includes Series A+B, doesn't rule-out future IPO


Seeking 'standard of practice' status, patient Knoxville startup prepares to touch all the bases.


Milt Capps
Marcum confirms Tennessee's AutoXLR8R moving to Tech2020 at Oak Ridge


Accelerator's regional mission to be continued after 3 years in Tullahoma


Milt Capps
Long Haul: With $5MM capraise, Knoxville's IdleAir may shift to higher gear


CEO broadens this new-era company's footprint, leverages existing assets, and enters Mexico.


By Larisa Brass and Milt Capps edit 8:03 a.m.
Inner Circle: Executives aboard for IdleAire Technologies' 2008 Chapter 11


Everyone's still working at something, years after an earlier venture crashed.


Milt Capps
Owners of TNInvestco-backed Hubble Telemedical exit in sale to Welch Allyn


The first exit for the fund affiliate with Memphis-based MB Venture Partners.


Larisa Brass, Correspondent Updated 10:16 a.m.
Financial Tech accelerator idea discussed for NVille-TN


VNC The idea of a new Financial Technology FinTech accelerator or program taps into energy.


VNC Milt Capps
Mobile in Memphis: SynapsePay's backers give Fintech startup rare footing


[Updated] In the red-hot mobile payments space, this startup has Master Mentors.


Milt Capps Updated May 22, 2015
Made in Chattanooga: SIGNiX eyes 'early growth-stage' capital raise


e-Signatures entrant next seeks to get VCs to sign some checks.


Milt Capps Updated 8 February 2016
Memphis StartCo CEO updates Angel, Accelerator plans


A robust new event will kickoff the StartCo accelerator Summer, in May.


Milt Capps Updated
FedEx pledges $750K for logistics accelerator in Memphis EPICenter


[Updated] A plan by the Greater Memphis Chamber and its allies takes a big step forward.


Milt Capps Updated 3:57 p.m. CT
GigVision: Chattanooga pushes toward role as U.S. high-tech launchpad


Company Lab board has approved game plan for 2015 event, with increased corporate focus.


Milt Capps
Mid-TN plan boosts universities, entrepreneurs, accelerators + businesses


Startup leaders, campus scientists and corporate intrapreneurs could gain advantage through MT-DRP


Milt Capps
JumpFund updates investments in women-owned startups
For today's JumpFund press release on recent investments, click the headline above.
Haslam Admin eyes AgLaunch support for TN rural entrepreneurs, growers


[Updated] Commissioner Julius Johnson and a team including Memphis BioWorks will press forward.


Milt Capps Updated 18 Nov 2014
Oak Ridge: Tech2020 nears selection of Interim chief, ahead of CEO search


[Updated] Kevin Kragenbrink was chosen Nov. 11 to serve as Interim Executive Director.


Milt Capps Updated 11 Nov. 2014 1810 EST
Bootstrapped Fiveworx eyes capital raise among growth-finance options


This Shelton Group spinout gets tailwind from mandates in dozens of States


Hugh G. Willett, correspondent Updated Jan. 22, 2015
2nd Mid-TN tech council being formed by members from Nissan, others


The distance between Murfreesboro and Nashville hasn't gotten any shorter in recent years.


Milt Capps
Commercialization: UTRF, VU execs aim to raise awareness of TN's IP assets


Key University of Tennessee and Vanderbilt University execs discuss partnership, commercialization


Milt Capps
SeedHatchery: Graph Story maps Painpoint to Profits, gauges capital


[updated] Memphis startup has quickly established a presence, partly on founder's personal franchise


Milt Capps Updated 28 June 2017
Closeup.fm perseveres through strain of capital raise for its Music platform


Duo wants to develop crowdbooking platform and other tools in Knoxville, despite capital source


Milt Capps updated 4 May 2015
Angel Capital Group to acquire RAIN Source Management, raise capital


[update] AGC could be active in a dozen or more states by mid-2015, CEO says


Milt Capps
Morris, Cruze create ClearPath Ventures to propel startups in KVL region


Partners plan to invest mainly human capital in promising startups


Milt Capps
Life Science Tennessee announces Venture Forum presenting companies


Emerging life science companies from across the state will state their cases Oct. 21


Adapted from press release submitted
Destiny? Pro-gamer PHASE seeks Tennessee Seed capital, has backup ideas


Tennessee isn't known for digital gaming startups, but Memphis startup aims to change that.


Milt Capps
HeadsUp: TN CRS private equity, Bioworks, Startup TN>Chile


Where money flows, money goes, and the state may've lost a startup prospect.


Milt Capps
The TENN: LaunchTN master accelerator 2014 Class members named
A second cohort, representing the pick of the state's accelerator litters, set off on a long march.
Latest move: Feetz Inc. dances its way into The Jump Fund's portfolio


[Khosla investment] Woman-led business garners the fund's first native Tennessee investment


Milt Capps Updated 25 March 2016
Capital raise: Cabsolutely offers taxi consumers, operators an upgrade


[Updated] HQ in Memphis, development team in Budapest, startup may be blessed by Universe.


Milt Capps updated May 10, 2016
Sky High startup Care2Manage aims to preserve caregiver mission


Founder explores various corporate structures to support its sustained mission focus.


Milt Capps
Cliff Hawks: Cherokee Farm Innovation Campus not idling, but stealthy


Rumors abound, but the project's CEO keeps his powder dry and out of sight.


Milt Capps
Memphis: Crews Center for Entrepreneurship
focuses on startup 'talent development'


CCE director brings lessons learned from his own startups, adjusted for the academic setting.


Milt Capps Updated 24 Aug 2015
KnoxEC: Vuture looks to wrap some VC money around Angels


A $500K raise would help it aggressively address the Medical and Fitness sectors.


Milt Capps @miltcapps edit 5:45pm ET
Renewables: ETN's Genera Energy has Series B capital raise underway


[Updated] Company spawned by State's Biofuels Initiative aims to gain share ahead of niche competition


Milt Capps Updated 11 Dec. 2014
KVL's ParOneTV hopes capital raise takes it all way to the Green


Initial platform soon goes live, with huge Golf universe to target.


Milt Capps edit 6:10 a.m. CT 12 Sept.
Innova Memphis: Innova Fund III announces $20MM first close


Updated: Firm will continue bio/investment pace, likely to eye yet another fund in coming years


Milt Capps updated 0715 10 Sept. 2014
Memphis-Manhattan: eDivv eyes Big Apple
to anchor online beauty-trading startup


[updated] Startup will maintain ties to SeedHatchery as it pursues $500K capital raise


Milt Capps updated Dec. 18, 2014
INVEST-TN Sept. 18: CXOs, Entrepreneurs review critical issues for TN Business
Yahoo! Finance columnist Michael Santoli, CEOs, other C-levels headline Nashville event
Tech2020 CEO's exit provides another spur
for Knoxville entrepreneurship re-think


Opportunities are likely amid myriad moving parts in Knox-OakRidge ecosystem


Milt Capps edits 8:15 p.m. CT
Tech2020 CEO John Morris resigns
After a bit more than two years in the job, Tech2020 CEO steps down with ecosystem in flux
Capital: Knoxville's Data-Flyte embraced
by Chattanooga's Blank Slate Ventures


Money from the Scenic City is now regularly finding its way farther east in Tennessee.


Milt Capps edited 9:17 a.m. 27 August 2014
Angel Capital Group: Ewing to wrangle deal flow, Venture Incite exits E.TN


[Updated 10:30a 19Aug] Tech-transfer, PEveteran will shepherd growing early-stage pipeline


Milt Capps updated 10:30 a.m. 19 August 2014
Skuidify, aligned with Salesforce.com, pursues $4MM Series A capital raise


Updated: PE buys Skuid. Earlier: Salesforce.com investment. CEO says a San Francisco or Atlanta lead investor with SaaS savvy is likely preferred.


Milt Capps UPDATED 6 May 2019
Chattanooga's JumpFund makes 1st investment
in push to support Women in startup companies


A Louisville company gets the nod; JumpFund could do nine to 14 more deals in next few years.


Milt Capps updated 18 March 2015
GigTank: KOR Health explores Tennessee markets and $1.6MM capital raise


Chattanooga's KOR Health is pressing ahead with its capital raise, while scouting California digs


Milt Capps
AutoXLr8r 2013 Cohort
Here's the list of AutoXlr8r's first cohort in 2013, then at Tullahoma.
All Previous Network Coverage
UPDATED VentureTennessee is just coming out of Beta. View all previous network coverage by clicking the headline above.