IDLEAIR, the Knoxville company that helps reduce truck idling and traffic congestion, and offers over-the-road truckers safe resting spots that have electricity and amenities, looks to raise more outside capital, with $5MM its current target.
Ethan Garber, CEO and minority shareholder in the company, told VTC that IdleAir -- the dba for Convoy Solutions -- expects to raise debt capital, and he welcomes approaches by investment bankers and investors.
Proceeds of the raise will go mainly toward new construction, core operations and possibly to support entry into synergistic adjacent market segments, he said.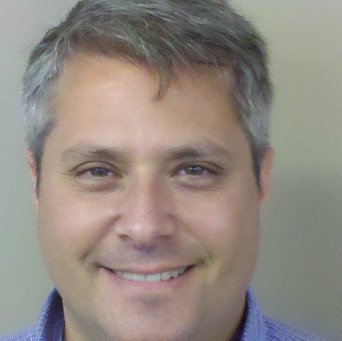 Ethan Garber
In a series of extensive VTC interviews for this story, 47-year-old Garber quickly marshalled detailed answers and observations about the company and the industry.
Along the way, Garber made clear he believes today's IdleAir may yet redeem the vision of the founders of original predecessor IdleAire Technologies. For a recap of some executives involved during the earlier company's descent into Chapter 11, please click here.
That earlier Knoxville company sputtered to a halt seven years ago, despite the efforts of its prominent leaders and investors, in an episode still etched into Knoxville's entrepreneurial psyche.
But, that's the past. IdleAir projections for 2015 call for revenue passing $3MM with EBITDA projected at a negative $1MM, reflecting continued investment in creating facilities at truckstops and on customers' fleets properties in the U.S. and, soon, in Mexico.
The prospective $5MM capital infusion is likely to enable the company to reach "sustainable profitability," Garber said.
Farther out, the company models reaching a total 100 truckstop or fleet-owner sites within "a couple years," thereby generating $12MM-$15MM annual revenue and $5MM EBITDA, said the CEO. Its 2014 revenue was $2.75MM.
By the end of April, IdleAir plans call for operating in 17 states, with a total 45 sites, including 38 that are associated with truckstops and seven that are sited on fleet-owned properties. A small share of its revenue is also derived from consulting to travel-center operators on truck parking and electrification, Garber noted.
IdleAir's solution lets drivers eliminate engine-idling noise, while their cabs are hooked to IdleAir's "motel suite" of electricity, heating/AC, DirectTV and Internet, at more secure truckstops and fleet parking areas. Its network includes a mix of staffed and/or self-pay locations.
IdleAir is the successor-once-removed from IdleAir Technologies, which was based in Knoxville during 2000-2008, before voluntarily petitioned its way into a Chapter 11 bankruptcy process, which ended with its sale to another company, IdleAire Inc., for $26MM.
In 2013, according to a media report, Garber estimated the enterprise value of the current IdleAir as about $25MM.
Five years ago, current owner Convoy Solutions acquired the prior company's large equipment inventory (which is now being deployed to create cashflow-ready sites), as well as its tradeable carbon credits and other assets.
With a nod to the past, Garber said, "We've built on creative ideas of the people that founded" the original company. But, he continued, management of successor IdleAir is much more focused, particularly given no surplus of capital "sloshing around."
Assets are now deployed in a tightly disciplined manner, said Garber. He several times noted that the company must demonstrate its operating prowess and the quality of its offerings, because the demise of the original company -- which entailed, among other things, the very public dismantling of many operating sites -- left many uneasy, and the left a lingering burden of proof of trustworthiness upon the new operators.
Brief VTC research among trucking blogs suggest that IdleAir's trust-building efforts, including its honoring of account balances held over from predecessor companies, have been applauded by some, as in this 2011 blogpost.
Garber has 60 employees aboard now, in contrast to the 1,500 of the original company when its network was at its largest.
Garber today cherry-picks sites that promise the most utilization, typically truck stops or fleet centers in the South, where air conditioning is in higher demand for more months each year. And, the company averages 1.5 employees per site, versus the 8 to 10 he said were common in the original company.
Earlier media coverage and court filings suggest the original IdleAire Technologies burned at least $300MM capital before seeking protection. At the time of the 2008 Chapter 11 filing, the original company reported 1,600 shareholders, debt of $303.6MM, $211MM assets, and a 2007 loss of $93.4MM on $37.2MM net revenue.
Now, five years after its rebirth as IdleAir, the company's sustained push comes as truckstop electrification sites expand across the nation (map) and Federal efforts to improve air quality and traffic flow and encourage development of additional parking continue to mount. Clarification: Garber said IdleAir does selectively pursue some grants, but that is not a "primary focus."
Garber said that while it is vital for IdleAir to bring "green" benefits to its customers, he also believes that as a businessman "the best thing I can do to help truck drivers and fleets discern their own roles in environmental stewardship" is to create a business platform that addresses customers' and users' needs for reduced idling and traffic congestion, while supporting owners and drivers who are challenged each day by traffic, regulations and basic economics.
Thus, it is with profit and return on investment uppermost in mind that IdleAir is methodically mapping-out "multiple paths in truck parking and idle mitigation," he said.
One new path for the company has led it to providing services to a dozen hospitals, following its recent acquisition of competitor American Idle Reduction, based in Florida. The transaction brought IdleAir the AireDock offering for truckstop electrification and services; and, the MediDock offering that supports hospitals' ambulance operations. Terms of that deal were not disclosed.
The ambulance market is "extremely underpenetrated" and each U.S. hospital could justify buying at least two MediDock installations, asserted Garber. Ambulances often operate or idle 24 hours each day, and must have continuous power for uninterrupted onboard refrigeration of drugs and other supplies, he noted.
Asked about competitors other than American Idle, Garber said IdleAir both competes and cooperates with Shorepower Technologies, based in Hillsboro, Ore.; and, it views Tesla Motors as a logical future competitor. Shorepower currently has more sites in operation, but has many fewer customers, according to Garber. And, Tesla has reportedly accelerated deployment of its rapid recharging stations in the past 18 months.
In an effort to accelerate its growth and put its equipment inventory to use more rapidly, IdleAir is also exploring entry into brownfield development of "green" truck parking in massively congested markets, such as Ontario, Dallas, Atlanta, Los Angeles and Newark-New York, he said.
Among other initiatives, the company -- which already operates in Laredo, Texas -- is developing sites across the border, in Nuevo Laredo, Mexico. It may also enter Monterrey, Juarez and Guadalajara, said Garber.
Its Mexico entry is in collaboration with fleet owners based there, where the IdleAir model is unprecedented. Mexico's fleet owners need secure facilities for extended stays by crews operating the same sort of Class 8 heavy-duty, large horsepower, sleeper-cab rigs that are used by U.S. operators, but which, in Mexico, typically have more miles on them and must consume costly imported diesel fuel.
Garber said his plan is to tie together these and other business elements -- including a new Convoy-branded minimal service for truckers who carry their own auxiliary power units -- all under an IdleAir brand that can earn carrier, trucker and corporate loyalty for providing "a quiet and safe zone for drivers to park."
This isn't the first time Garber's done deep dives and come up with potentially high-leverage strategies for struggling companies.
Before joining IdleAir, Garber logged a couple decades in the trenches for Jefferies, Lehman Brothers, Credit Suisse, Bear Stearns and others, in the years after he earned a bachelor's in Religious Studies at Wesleyan University, according to his Linkedin profile.
During his transition from the major banks, 2008-10, he pursued other opportunities and eventually undertook consulting assignments at what would later become a reborn IdleAir, at the request of colleagues who were associated with banks that held stakes in the company's predecessor, the original IdleAire Technologies. He subsequently became IdleAir's chairman and, in 2011, he was named CEO.
Since IdleAir's formation in 2010, it has accepted $20MM in equity and debt capital, and is now focused on a $10MM portion of that, with emphasis on a $2MM chunk that is to mature in June. (The $8MM balance of that $10MM debt portion is likely to convert to Preferred stock, and is mainly payment-in-kind, or PIK debt, said Garber.)
The largest shareholder in IdleAir is New York City-based Seaport Group, which holds 45%, with Garber holding about 15% equity. Recent IdleAir operations have been supported by both Seaport and Garber, personally, he said.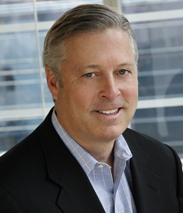 Steve Smith
Garber and Seaport Co-Founder Stephen Smith represent the company's two-member board of directors, Garber said.
Asked about the company's outside advisors, Garber said that, although individual IdleAir projects may require local legal counsel, most of its corporate legal and regulatory work is shouldered in-house by Yale Klat, its general counsel.
For accounting, it relies on Stan Pickering, a Knoxville CPA. The company banks with TD Bank, Smart Bank and Bank of America.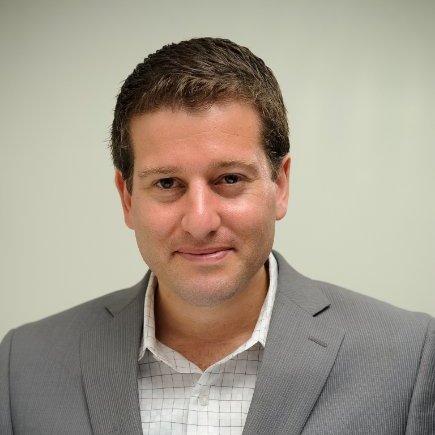 GC Yale Klat
Its equity holders and advisors, in addition to Seaport, include the nonprofit Brooklyn (N.Y.) Outreach Center Network, an entrepreneur-support organization; and, Brian MacDonald, IdleAir's head of operations and national construction.
Among others who are both individual shareholders and advisors to the company are Stephen Sander, Geoff Rubin, Tom Steiglehner and Jeremy Mindich. Respectively, the four men are associated with Jefferies; the Canada Pension Plan Investment Board; TPG; and, Scopia Capital. None of the four is a member of IdleAir's board.
IdleAir's outside advisors also include Mike Fielden, a Powell, Tenn.-based management, supply-chain and logistics consultant. Fielden served as interim CEO of the IdleAir turnaround prior to Garber's appointment.
Garber confirmed he is affiliated with Sydney Capital. IdleAir early-on obtained demolition and other services via Sydney Capital or its Sydney Group affiliate, both Oklahoma-chartered. IdleAir construction projects are now often managed by other firms, including Hembree Contracting of Villa Rica, Ga., Garber said.
Though he is not deluded about the challenges ahead, Garber said he has confidence in the company's gameplan.
When asked, he acknowledged that a turnaround's operational, sales and fundraising challenges, as well as field travel and commuting to New York, can be exhausting. Asked how long he's likely to stay aboard, New England-reared Garber said that as an former analyst, banker and now-investor with skin in the game -- and co-investors seeking ample returns, he's committed to driving the company toward sustainable profitability.
That said, he added that he should not be characterized as a business "operator," for he knows there are others who would do a better job of running IdleAir as a mature business.
Garber said he has other long-term personal goals, and, when the time is right, he is likely to return to some form of investment banking, portfolio management and/or related roles within the genre "capital allocator." VTC
---