Updated: Sept. 13, 2016 - TFP reported the raise came in at $18MM. Earlier: The first 10-team cohort for Dynamo was announced July 8, 2016, here. Our March 28, 2016 story is below. -Ed.
CHATTANOOGA founders who successfully exited America Access Transport in 2014 are providing most of the power to launch both a Logistics accelerator and related $12MM early-stage venture fund.
Applications for the first 10-team Dynamo Accelerator cohort are due May 8, 2016. According to its new website, the accelerator offers cohort member companies up to $100K investment for 1% to 6% of equity, in exchange for a 13-week experience. Demo Day is set for Oct. 4.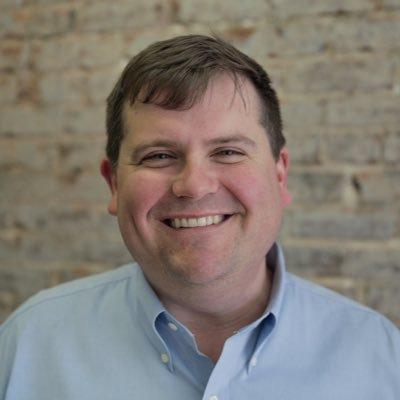 Ted Alling
The lead partner and major financial sponsor in the Dynamo Accelerator is Chattanooga's The Lamp Post Group, which is the family office of Access America co-founders Ted Alling, Barry Large and Allan Davis.
The three men are managing directors of the Accelerator, as well as general partners in the new Dynamo Fund, to which they have committed more than 10% of the fund's capital, a Lamp Post representative told Venture Tennessee.
Responding to questions provided for Alling, Dynamo told VTC "The fund remains open for outside investment. We have committed LPs and interested parties from across the South."
Asked about Accelerator criteria beyond the industry vertical, broadly defined, the company responded, "We want the 10 best teams. Period. We focus on the team, market, progress/traction, and the product/idea when looking at our applicants. We do not have any stated themes, areas of focus, or biases. We've observed that innovation comes from small teams in unlikely situations and we remain open to reviewing anything and everything that supports the advancement of this industry."
The Wall Street Journal reported yesterday the new Fund's targets could include "logistics-oriented technologies such as autonomous-truck operations, drones and software."
Lamp Post co-founder Weston Wamp is a principal in the new Fund, and he and Alling are leading the Fund's capital raise, with Wamp the primary day to day contact.
Wamp is also a Lamp Post co-founder, a former public-relations counselor and an erstwhile candidate for election to the U.S. Congress for Tennessee's 3rd District, a seat once held by his father, former U.S. Rep. Zach Wamp. While in Congress, the elder Wamp was among advocates for innovation within the Tennessee Valley Corridor.
Access America's co-founders exited the company in 2014 via its sale on undisclosed terms to Chicago-based Coyote Transport, a private equity-backed competitor that subsequently sold to UPS. At sale in 2014, America Access reportedly had at least $400MM annualized revenue.
Angel investor and entrepreneur Gary Vaynerchuk, founder and CEO of New York-based interactive agency VaynerMedia, is among those allied with the Chattanooga entrepreneurs.
Vaynerchuk plans to conduct an early-stage venture showcase, through which some presenting companies might obtain investment from the Dynamo Fund and/or other investors. Showcase venue and other details have not yet been divulged, but a representative said the format will afford "an intimate setting for our participants to build quality relationships with investors and industry executives."
Vaynerchuk will also be an accelerator mentor. A Lamp Post Group affiliate, Nooga.com, recently began running Vaynerchuk's column regularly. VaynerMedia established a secondary presence of its own in Chattanooga in 2014.
UK-based accelerator veteran Jon Bradford will also contribute to the accelerator's development as entrepreneur in residence, the company announced today. He'll spend summers in Chattanooga, in addition to making shorter visits around the year. Bradford's prior experience includes his role as managing director of TechStars/London and his latest role in co-creating F6S.
Santosh Sankar is also associated with Lamp Post and is to be responsible for strategy, planning and execution of the accelerator. According to his profile, he will also "source and diligence" prospective Fund investments.
The State of Tennessee helps fund another Logistics-oriented accelerator in Memphis. The WSJ piece suggests the West Tennessee program focuses on Logistics-related "e-commerce, fleet efficiency and robotics."
However, EPIcenter's recent startup recruitment efforts -- reported here -- suggest broader ambit.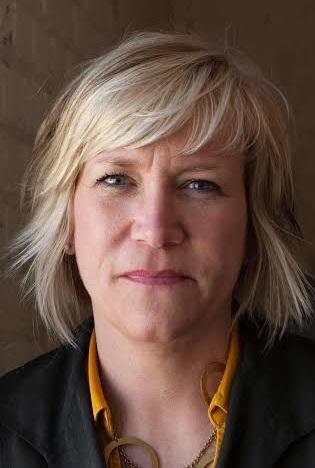 Leslie Smith
Asked about her reaction to a new Tennessee logistics accelerator entering the space alongside EPIcenter Memphis' year-old FedEx-backed Logistics accelerator, EPIcenter CEO Leslie Smith told Venture Tennessee today, "I recently visited Chattanooga with a group from Memphis and feel confident we'll build close ties to the logistics programming there and leverage each other's regional strengths and assets."
Smith said further, "LaunchTN is actively convening the regional accelerator networks to create a more vibrant statewide system, and I'm confident that work will lead to enhanced best practice exchange and opportunities for partnerships that span the state. I fundamentally believe that quality sector-specific programming across the state, and specifically in regions with a competitive market advantage, is great for Tennessee and its economic expansion. Both Memphis and Chattanooga represent unique capacities in the logistics space and can collectively bring more innovation to the table."
A Dynamo Fund representative said this afternoon that Dynamo applauds related efforts in Memphis, but emphasizes that it is believed to be the only paired Logistics accelerator and fund in the U.S.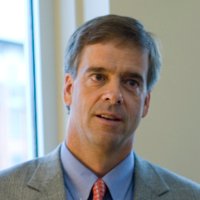 Charlie Brock
Asked for comment on the abruptly announced initiative that's been stealthily in-the-works since at least Fall 2015, LaunchTN CEO Charlie Brock told VTC that LaunchTN, itself, has not provided support to the accelerator/fund founders.
Brock said LaunchTN has "encouraged the Dynamo creators to talk to Mike Bradshaw at [The Company Lab in Chattanooga] and I'm not sure where they stand on those discussions. Any support from us would need to come through CoLab, our entrepreneur center grantee in [that region of the state]. As CoLab and the founders of Dynamo have worked together closely on other programs, including the first Gig Tank program which I directed, it's all very good news for Chattanooga and exciting to see even greater activity and commitment to the entrepreneurial space," Brock continued.
With regards to EPIcenter, Brock noted that LaunchTN has supported EPIcenter program financially. He added that "there is certainly nothing that stops an entity like Dynamo that has founders with industry experience, a proven track record of success as well as committed funding, from initiating their own program. Again, I think this is a big win for the state as it further reinforces the commitment to innovation in industries that are key to our state, such as logistics. I've got to believe that the opportunity for innovation in logistics is an awfully big tent that can accommodate ideas and new startups from across the state, be it the SW or the SE corner, or somewhere in between."
Brock-led LaunchTN recently ended its financial support of two regional accelerators, AccelNow in East Tennessee and Southern Middle Tennessee Entrepreneur Centers (SMTEC) in Tullahoma, the latter halfway between Nashville and Chattanooga.
SMTEC funding from LaunchTN ended not long after SMTEC transferred ownership of the AutoXLr8r it created to now-expiring Tech2020, which subsequently announced transferring it to the University of Tennessee Institute for Public Service (IPS).
Launch Tennessee is formally chartered as Tennessee Technology Development Corporation (TTDC).
Strategically located in Mid-America, Tennessee has been a hub of logistics, transportation and automotive manufacturing industries for decades.
Volkswagen's U.S. headquarters is in the Chattanooga area, Nissan's is in Nashville and FedEx's is in the Memphis area. UPS and Ford Motor Co. have major operations in nearby Kentucky and Ohio.
In addition, the state is peppered with numerous warehousing, shipping, part manufacturing and related businesses. VTC
last edited 29 March 2016 0607
---