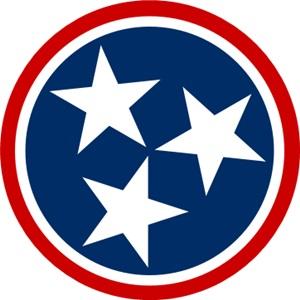 BOB ROLFE, two weeks into his new role as commissioner of the Tennessee Department of Economic and Community Development, on March 16 announced six new Main Street Entrepreneur Grants of $50,000 each to improve entrepreneurship resources in established downtown commercial districts.
In an ECD release, Rolfe said, in part, "We are excited to be able to assist communities that are working to attract entrepreneurial investment. They are identifying spaces, creating partnerships and providing services to help start-ups succeed. These funds are supplementing some impressive new projects..."
The latest grants went to:
DYERSBURG, to create a co-working, incubation and maker space.
GALLATIN, to offer entrepreneur classes at the Public Square co-working space and to host a pitch competition.
KINGSPORT, to host entrepreneur training classes and grants for participants in a pitch contest, as well as support for a maker space and studio improvements.
LEBANON, to create the Cumberland Entrepreneur and Co-Working Center, with entrepreneur training classes and space for pop-up shops.
SEVIERVILLE, to develop Gallery @129 for artists and offering a co-working classroom.
SWEETWATER, to convert an 1870s building into a restaurant and business incubator.
In April 2016, under then-Commissioner Randy Boyd, TN ECD announced $50,000 grants for each of six other communities:
Morristown's Crossroads Downtown Partnership was to create three downtown co-working spaces.
MainStreet Cleveland was to restore a 1902 building to create a mixed-use business incubator for startups.
Jackson Downtown Development Corporation was to create three new retail storefronts for entrepreneurs, using repurposed shipping containers.
Believe in Bristol was to offer a CO.STARTERS course for entrepreneurs investing downtown, host a business pitch day and improve existing IdeaSpace co-working facilities.
Savannah Main Street was to reactivate vacant storefronts with a micro-business coffee shop and provide space, equipment and Internet access for co-working, and offer a coding class and entrepreneur training.
Columbia Main Street was to equip a downtown Entrepreneur Co-Work Center. VTC