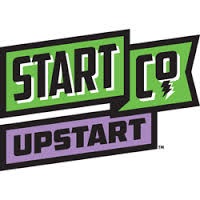 TENNESSEE accelerators attract interest from startups nationally and internationally, but after graduating from an accelerator those imported companies too often return home or go elsewhere.
Potential example: Coursicle Inc. offers a college class search and scheduling tool with alert-notification and booksales functionality.
The startup is led by North Carolina-based co-founders who were recently admitted to the Memphis-based UpStart accelerator program for women-led ventures. UpStart provided Coursicle $43,750 in equity investment.
Upstart is operated by StartCo, an affiliate of Memphis' EPIcenter accelerator hub, which is partly funded by the state.
Another actor that's keeping an eye on statewide startup retention is Launch Tennessee, the arm of Tennessee Economic and Community Development (ECD) that is tasked with stepping-up the state's technology-driven economic development.
If Tennesseans are increase their odds of keeping the brightest arrivals in Tennessee, they'll need to know what they're dealing with.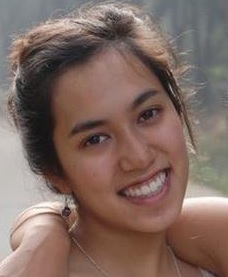 Tara Aida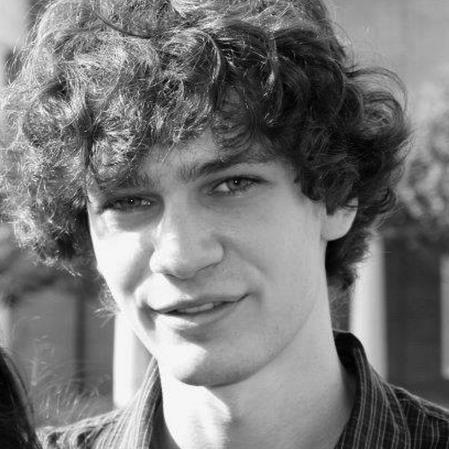 Joe Puccio
With all that in mind and with the Upstart cohort just beginning its rite of passage, today we checked-in with Coursicle Co-Founders Tara Aida and Joe Puccio, both age 21.
They are a pair of North Carolinians who have been a couple since meeting at a summer science and math camp in high school, and on through their recent college years at, respectively, Harvard University and the University of North Carolina at Chapel Hill.
Tara is wrapping-up her degree work in Math and Physics, and Joe recently completed his bachelor's in Math and Computer Science. Joe is already on-site in Memphis and Tara, who's been working remotely since the accelerator program began May 2, will arrive Memphis in early June, for the first time.
Coursicle's showcase appearance is set for Aug. 11, during an EPIcenter gathering.
The co-founders affirmed that while circumstances suggest that a return to North Carolina might seem more likely, they aim to remain open-minded about where's best to plant their flag.
They were also very clear that while they had applied to "a bunch" of accelerators, they ultimately pursued Memphis because they were looking for the best they could find.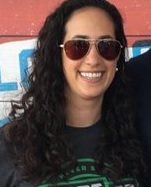 Mara Lewis
Their instincts were proven right, they said, when they connected with StartCo Managing Director Mara Lewis, and loved what she had to say, as well as her background: Lewis previously served in two education-related startups. She was co-founder of FAQtv, a college P2P tutoring network; and, she drove marketing for University Pipeline, a college peer-marketing company.
Easing into their summer accelerator trial, Tara said they will spend much of their energy this summer experimenting with three different business models among different student communities. Their hope is to minimize student payments for Coursicle access, while validating and monetizing significant product/service channel-partner opportunities.
While still undergrads a few years ago, Tara and Joe began searching for a tech solution to help themselves and other students track and schedule important class-registration opportunities, a process that is traditionally fraught with angst and anxiety.
Both founders have software development and related tech skills. They say she's a bit more into front-end UX programming and he's more about the backend.

So, when they did not find a suitable existing solution, they decided to build their own: They created Coursicle predecessor Class Checker LLC in North Carolina, and launched their product free into the UNC-CH student community.
They rapidly attracted thousands of UNC users -- reaching a 50% share of the student body at one point. And, they eventually won administration support for offering the solution as an alternative to the university's existing online scheduling tool.
Tara said word of mouth of Class Checker's impact spread, and they began getting contacts from students and colleges, large and small. That got them thinking more seriously about scaling-up their business.
Tara told Venture Tennessee today that she and Joe know of no competing startup that has notification and other features available via Coursicle.
Joe agreed, but added that sector entrants do include the very mature Blackboard MyEdu.com (Austin), which may have more than 1,000 institutions signed; and, CourseOff.com, a scheduling and social interface offering by indie developer Roman Shtylman of New York.
Asked whether other entrants might knockoff or reverse-engineer Coursicle and then compete head-to-head, Joe said that he believes the only way such a tool could be more highly developed than what is planned for Coursicle might be if, for example, a student wanted to very deeply customize the platform for an individual campus and its culture, which he views as unlikely to result in a scalable solution.
Thus far, he said, he and Tara have found that when other student scheduling initiatives bubble-up, they tend to go flat when the key student graduates. Few students believe they have both sufficient time and technical skills to pull it off, they said.
There may be some genetics at work in this. VTC learned that Joe's father, Phil, works remotely from North Carolina for Nashville-based healthIT startup Medaxion, and Tara's father, Jeff, works in IT for North Carolina's Transportation agency.
One of the founders has a sister who is a rising junior in Computer Science at Columbia University, and she will be doing some work for Coursicle this summer.
Venture Tennessee will update this story, as warranted. VTC
. lasted edited 3:15pm 20 May 2016
---