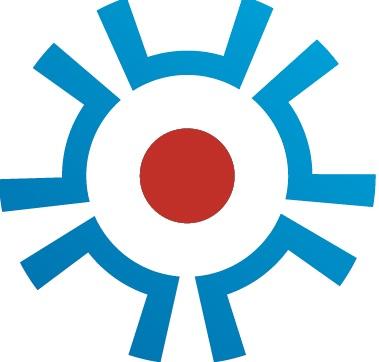 MEMPHIS MAKER advocates Monday (Feb. 6) released findings from an unprecedented local survey of more than 300 makers, artisans and micro-manufacturers in Memphis and Shelby County.
Today, in tandem with the release of the Made By report, a briefing and ideation summit is planned for elected officials, representatives of local economic development initiatives, stakeholders, and national thought leaders, according to a release from partners in the project.
Leaders of Memphis-based research firm Little Bird Innovation and the EPIcenter accelerator hub in Memphis were among leaders of the effort. A map of the Makers ecosystem in Shelby County is available here. [A Wiki entry on Maker culture is here.]
The final data-driven economic-development plan guided by the Maker findings unveiled this week will be released in summer 2017 and will be implemented by EPIcenter and supported by Made By Advisory Board members and institutions. Specific findings released this week appear below.
The plan will focus on closing gaps identified in the survey by creating and coordinating programs and infrastructure to support maker businesses and to prepare those who want to scale to meet the demand for handcrafted and small-batch products.
The Made By Project represents an effort to understand the aspirations and needs of "makers," or those creating and selling physical goods created at small scale in one of four sectors: packaged food and beverage; fashion and accessories; home goods; and technology and hardware.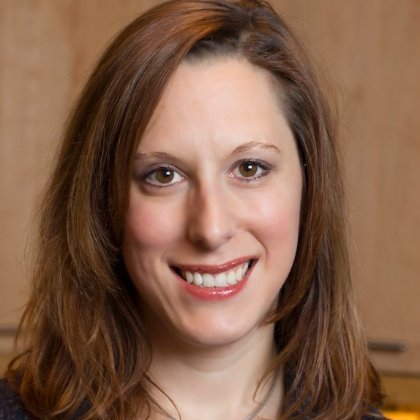 Nicole Heckman
"While the Memphis region has established strength in sectors like logistics, medical devices, music and tourism, the lack of data about our makers and micro-manufacturers means they have been thus far underrepresented in economic development initiatives and, as such, an underutilized investment opportunity for growing our economy," said Nicole Heckman, co-founder of Little Bird Innovation. "Makers represent real opportunities for organically growing minority- and women-owned businesses, skilled labor, and local suppliers in manufacturing and materials."
Implementation of recommendations in the development plan will be led by EPIcenter, a collaborative and community-wide strategic initiative that is helping entrepreneurs conceive, launch and scale businesses in the Memphis region. EPIcenter serves as the strategic hub of the region's ecosystem and coordinates resources from various organizations in the community such as accelerators, incubators, mentors, investors, networking programs, and technical assistance programs for entrepreneurs.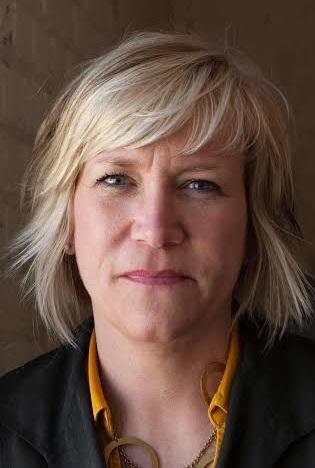 Leslie Smith
"Many communities are trying to determine how to build infrastructure to support makers and artisans, and we now have the data to really understand how best to serve them here in Shelby County," said Leslie Smith, president of EPIcenter, which is managed under the umbrella of Memphis Bioworks Foundation. "While many of our makers may not initially think of themselves as part of our entrepreneurial ecosystem, this 'creative class' of entrepreneurs not only represents viable businesses, but their locally made products represent such an authentic and vibrant part of Memphis."
Over the medium-to-long term, the development plan aims to grow the greater Memphis economy in new areas, specifically: the number of maker enterprises, especially by women and minorities; the diversity and quality standard of products; the number of micro-entrepreneurs scaling to small- and medium-sized businesses; the demand for skilled workers; and the brand perception of Memphis for making and creative enterprises.
Major survey findings and opportunities for growth include:
Makers are self-reliant, hard-working problem-solvers. Despite barriers to entry and growth, artisans in Memphis are forging ahead and making it work. Their entrepreneurial attitudes embody Memphis' "grit and grind" culture, and they tirelessly work at their crafts, often in addition to the demands of caring for family or a full-time job. They're also collaborative and seek out other makers to share ideas and learnings.
Makers tend to be community activists, believing strongly in the potential of their neighborhoods and neighbors. Their attention to form, function and aesthetic make them worthwhile contributors to any community development initiative. Many aspire to provide living-wage jobs and to serve as a role model to others. Others wish to share their knowledge through teaching and apprenticeships.
Acquiring capital is a challenge for makers growing their business. Many loan programs exist, but most makers are not securing capital due to application requirements, risk profile or readiness to navigate the process. Grant opportunities largely exclude those creating functional art. A small percentage of business-savvy makers with a big vision attract investors.
Completely handmade production is not scalable for most makers. They strive to scale production in a way that fits with their brand. Those investing in space, equipment and employees need expertise and capital to smartly and successfully add capacity.
Few local options exist for small-batch contract manufacturing. Outsourcing production is an option some makers explore to grow capacity without investing in infrastructure. This frees up time to focus on perfecting new product designs. The region has few on-roads for small-batch production, as most manufacturers have large order minimums.
Makers lack local suppliers for critical raw materials. They pay shipping or drive long distances for supplies, such as specialty woods, clay, high-quality fabrics, specialty fasteners and electronic components, which increases supply cost and sends money out of the local economy. Lack of options also constrains product design.
Makers looking to expand struggle to find space that meets their needs. Memphis has no shortage of space, especially in large old warehouses that makers covet. However, little is move-in ready for multi-tenant occupancy.
Early introductions to craft and entrepreneurship shape future aspirations. Makers' influences and inspiration often start early in life or through educational experiences. Without prior exposure, it is difficult to break into this career pathway.
Classes and workshops are not meeting maker needs to advance their skills. There is demand and need for classes teaching advanced craft skills and product design, as well as entrepreneurship classes tailored for creative and product-based businesses.
A Small Sample of What Memphis Makes:
Tech and Hardware
Machined and fabricated components
Predictive analytic devices for fleet vehicles
3D-printed dental prosthetics
Medical device and auto industry parts
Apparel and Accessories
Handcrafted jewelry
Handbags, clutches, dresses, coats and scarves
Men's neckties and bowties
Pet accessories
Home Goods and Furniture
Lip balms, soap and beard oil
Hand-lettered prints, greeting cards, calendars and coloring books
Glass sculptures, ceramic vases and candles
Custom wood tables and metal seating
Packaged Foods and Beverage
Baked cakes, breads, rolls and pastries
Beer and distilled spirits
Cured meats and charcuterie
Probiotic beverages and kombucha
Fine chocolates, candies and caramels
By the Numbers:
[###]
Related Articles