Updated: June 22, 2018 - AgLaunch became AgLaunch Initiative.-Ed.
AGLAUNCH Accelerator launches this week under co-sponsorship of the Tennessee Department of Agriculture (TNDA), the University of Tennessee Institute of Agriculture and Memphis Bioworks Foundation (MBF).
Six agtech startups are likely to be admitted to the first AgLaunch accelerator cohort, convening late-summer in Memphis.
AgLaunch startup applications are being accepted through June 17 for the program beginning in August, and the accelerator's Demo Day has been set for Nov. 17.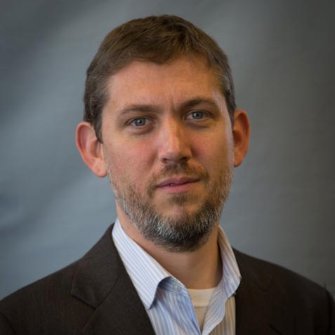 Peter Nelson
Admitted startups are to receive $50K each, as well as mentoring and opportunities to engage with farmers and agribusiness executives.
The AgLaunch timeline was announced in the May 13 edition of the AgLaunch newsletter by Peter Nelson, who is a VP of nonprofit MBF, as well as president of MBF's for-profit Ag Innovation Development Group (AIDG).
Nelson is operational lead for the AgLaunch program, reporting to MBF President Steve Bares, who is also chairman of Life Sciences Tennessee. AgriTech has gotten increasing exposure on the Life Sciences agenda.
Announcement of the long-anticipated activation of AgLaunch comes just three weeks after TNDA Commissioner Jai Templeton assumed his position in the Cabinet of Gov. Bill Haslam, succeeding retiring Commissioner Julius Johnson, on whose watch allies spent roughly the past two years preparing to breathe life into AgLaunch.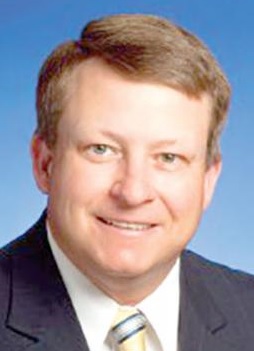 Jai Templeton
Templeton is quoted in an AgLaunch release out this morning as saying that the accelerator "is a key part of our goal of attracting, starting and growing 100 new agricultural startups by 2022. We are positioning Tennessee and the surrounding region as the destination to develop new ideas in agriculture, leveraging the already existing $70 billion dollar industry we represent."
The AgLaunch program is currently described on an MBF page here. Online records shows that in 2014-15 Nelson registered AgLaunch.com and AgLaunch.org Web addresses, but those sites were not active when checked earlier today.
As part of the Accelerator roll-out, tomorrow evening AgLaunch will co-sponsor its "COMBINE" reception in Durham, N.C., during the Fourth Annual Ag Biotech Entrepreneurial Showcase at the North Carolina Biotechnology Center.
Other Memphis co-sponsors of the Durham event include the Memphis headquarters of Baker Donelson and Memphis/Austin-based Archer Malmo, an interactive agency.
The Agtech and Foodtech startup sectors are hot in the U.S. and internationally.
In fact, it should be noted that just up the road from Nelson's shop in Memphis, the Northwest Tennessee Entrepreneur Center (NWTEC) at Martin conducts its own NextFarm innovation incubator and AgStarter training and coaching programs for entrepreneurs.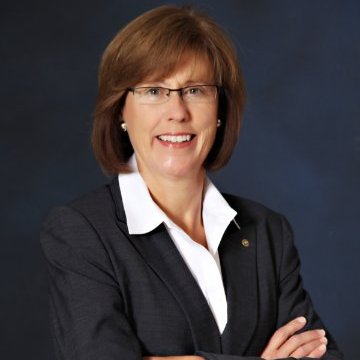 NWTEC's Carol Reed
NWTEC has "opted out of being an active partner in the AgLaunch accelerator in order to concentrate our resources on our very early-stage startups," said NWTEC Executive Director Carol Reed, responding this weekend to a Venture Tennessee query.
Reed added, "The northwest Tennessee area offers a strong ecosystem for agriculture and agri-related entrepreneurs as evidenced by numerous successful agriculture and agri-related businesses who made their start within the region... [The same ecosystem is available] to new agri-tech and food startups who want to call Northwest Tennessee home... AgLaunch will be a new entry point for those new entrepreneurs."
Farther afield, VC and PE firms are raising related funds at unprecedented rates, as reported by Pensions & Investments here.
International innovators are also on the move. For example, New Zealand, Netherlands, India, the United Kingdom and Canada are among nations with agtech and related accelerator programs.
Stateside? In Research Triangle Park, North Carolina allies are launching AgTech Accelerator, which has raised more than $11MM capital.
In St. Louis, the Yield Lab is fielding its second annual cohort.
And, this summer the Western Growers Association and other sponsors are launching their THRIVE agtech-foodtech accelerator in Salinas, Calif., just ahead of Forbes magazine's AgTech Summit in Salinas in July.
Other initiatives include Village Capital's Ag-innovation push, which supports startups focused on reducing resource consumption in the course of Ag production. The Village program has benefited Middle Tennessee startup Stony Creek Colors, among others.
AgLaunch is focused on improving the economies of rural areas in Tennessee. Earlier related AgLaunch coverage: here VTC and/or here VNC.
In this effort, MBF and AgLaunch have also allied with such groups as Tennessee State University, Tennessee Economic & Community Development and Launch Tennessee (Tennessee Technology Development Corporation, TTDC), among others.
As previously reported, AgLaunch works closely with a for-profit subsidiary of Memphis Bioworks, venture-capital firm Innova Memphis. Innova's portfolio page lists 49 companies in which Innova has invested, reflecting heavy emphasis on healthcare-related holdings. As previously reported, Innova, led by President Ken Woody, has received a conditional license from USDA to form a $25 million agricultural innovation-focused venture capital fund by working with a group of Farm Credit banks and others.
Apart from AgLaunch, MBF also has separate business-incubator facilities and a line of consulting services. Since at least 2008 when it received a TNDA grant, MBF Foundation has operated an ag-innovation program for mid-South farmers and ag entrepreneurs, according to its website.
Among the state-supported accelerators, the umbrella-like Memphis-based EPIcenter, which is also orchestrated by MBF in concert with the Greater Memphis Chamber of Commerce, has the greatest number of vertical programs of any entrepreneurial hub in the state, even before adding AgLaunch.
MBF and EPIcenter also often drawn upon expertise and services of StartCo., which runs an Angel fund and a group of accelerators. VTC


.
---