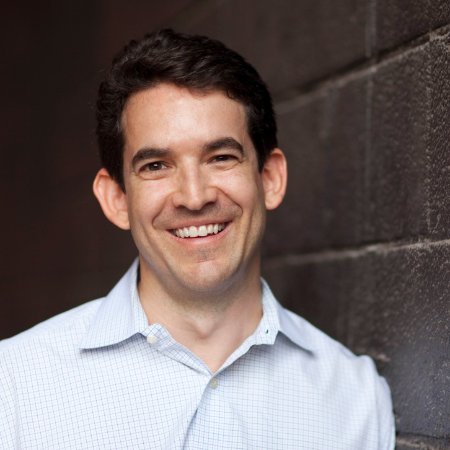 Updated November 20, 2020 - VendorRegistry completed its sale to mdf commerce of Montreal on undisclosed terms. Jan. 30, 2017 - Teknovation.biz reported Van Beke's raise came it at $1.8MM, drawing The Lighthouse Fund (Knoxville) and Chattanooga Renaissance Fund, as well as Venture South (Greenville, S.C.); Allos Alpha (Cincinnati); and Cantos Ventures (SFO).-Ed.
VENDOR Registry, the Knoxville startup that offers an online watering-hole for vendors and frugal buyers seeking competitive bids, may soon complete its $1.5MM Seed capital raise.
Co-founder CEO Chris Van Beke told Venture Tennessee that Seed-round proceeds for the heretofore bootstrapped and founder-financed company should put the business "in striking distance of breakeven" and/or produce enough scale to warrant a review of a range of strategic options, possibly including Series A raise.
"I don't want to jump on the VC treadmill, but I want to have options to explore," said the CEO.
Much of the company's Seed raise will go to development of additional premium-level offerings, perhaps including, for example, support of cooperative or collaborative purchasing among different agencies, said Van Beke. Although management is aware of many potentially synergistic business targets that could be adopted in adjacencies (e.g., credit), VR has no plans to diversify.
He confirmed that exit to a strategic buyer in three to five years is among logical exit options for VR, with participation in "horizontal" consolidation by a company building-out their underdeveloped offering, rather than sale to a vertical consolidator, more likely. Van Beke said he's aware of no committed vertical consolidator in the marketplace, currently.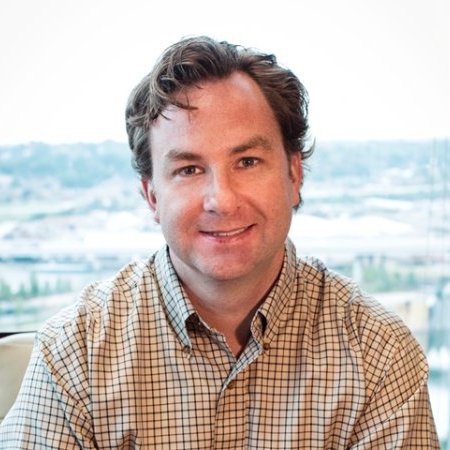 Brian Strong
In Spring 2012, Van Beke co-founded the company with Brian Strong, who had deeply researched the procurement painpoint. Strong was previously a sales lead with Knoxville-based Claris Networks (now TekLinks cloud, IT services).
The company's part-time, Atlanta-based CTO is Greg Cory (CTO Nation).
VR operated in alpha in 2012 and its beta platform went live in 1Q 2013. Its first government user was in Gatlinburg. VR recently won RFPs and will soon serve Chattanooga and Knoxville. It has no state-level government procurement agencies as clients.
Government agencies get basic services without charge, in turn committing to require vendor registry with Vendor Registry.
The company's advisors include attorney Nick Arning of Woolf McClane in Knoxville, as well as attorneys with Manning Morris in Atlanta, who lend a hand in outreach to potential coastal Series A investors. The company banks with SmartBank and turns to independent practitioners for PR support.
Vendor Registry's current competitors include Latham, N.Y.-based Bidnet and Utah-based BidSync. BidSync is owned by Austin-based Periscope Holdings, which also offers its own BuySpeed procurement platform and has other procurement-related businesses. Periscope is backed by P/E Parthenon Capital Partners (Boston/SanFran).
Closer to home, Nashville-based Sagents, led by LeShane Greenhill, represents a potential partner. In separate interviews, both Van Beke and Greenhill acknowledged they have had conversations about collaboration.
Vendor Registry handles bid alerts, announcing bidder conferences and criteria changes, etc., but is not involved in interpreting procurement specifications and terms for vendors. Van Beke said the VR platform helps simplify procurement workflows and helps address painpoints, e.g.: Procurement people have trouble identifying enough qualified bidders, while vendors are often deterred by the paperwork factor ("P.I.A.") and by long waits for payments from government agencies.
Premium features are sold to both agencies and vendors. Vendors naturally may also register as purchasers, for example, when they wish to solicit subscontractors from among the ranks of other VR-registered vendors.
Without disclosing financials, Van Beke said VR now has about 155 governments represented on its freemium-modeled platform, and has about 20,000 vendors registered.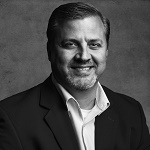 Greg Cory, CTO
The company has about 15 FTE staff, including onshore and offshore developers. A new VR website will be unveiled, soon.
Using a combination of automation and manual tracking, VR staff monitor about 10,000 procurement checkpoints daily, out of a universe of more than 90,000. There are 42 government procurement entities within 25 miles of downtown Knoxville, alone, that accept vendor registration for bid announcements, he said. Typically, when there's turnover in vendor staff, each agency must be informed.
Government and institutional adoption is heavily weighted toward organizations that are relatively small, still running procurement mainly off spreadsheets and have not installed enterprise technologies that often block consideration of VR, the CEO explained.
Van Beke, 45, is a member of the board of directors of VoicesHeard Media, a Knoxville early-stage company he co-founded. Until 2011 he was that company's COO. He earlier held associate, summer associate or analyst roles with Legg Mason, Goldman Sachs and Jones Lang LaSalle. He earned his MBA at the Fuqua School (Duke) and earned his bachelor's in political science and history at the University of Pennsylvania.
He is married to Jill Van Beke, who is director of innovation and commercialization for Launch Tennessee.
The fact that in the course of three years' operations the company has lost only a single government agency from those onboarded tells the owners "we're onto something," said Van Beke.
The fact that bidders need more customers and governments need help demonstrating returns on taxpayer spending and in identifying competent bidders (particularly locals) to keep dollars in their communities could bring further momentum, he added. VNC
.
---