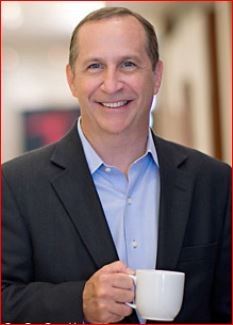 MB Ventures Cofounder Gary Stevenson said this year's Musculoskeletal New Ventures Conference (MNVC) is likely to attract more investors and more startups that are coming out of "stealth" mode.
The 14th Annual MNVC gathering is set for Oct. 18-19 at the FedEx Institute of Technology at the University of Memphis and may draw up to 200 musculoskeletal entrepreneurs, scientists, investors and business-development executives from within the sector and from the broader medical devices industry, he told Venture Tennessee.
Stevenson emphasized that MNVC slots awarded to presenting companies are "curated," and "are not for sale."
Instead, all presenters are invited through a very "deliberate" process that ensures a mix of musculoskeletal (spine, etc.) and orthopedic (extremities, biologics, sports medicine, etc.) entrants.
MNVC is a prime event for startups seeking early exposure to both strategics and institutional and angel investors, partly because each presenter is allotted a generous 30-minute appearance; and, the event is positioned solely on musculoskeletal, drawing a savvy audience for each presenter.
Also during MNVC, there's ample opportunity to pick up competitive intelligence during the presentations, which is particularly valuable for strategics or investors who already hold musculoskeletal assets or who are thinking of augmenting their cardiovascular or other devices or biotech portfolios through musculoskeletal investments. Both early- and later-stage companies present, each year.
There's nothing like being on-site, where attendees can "compare and contrast" presentations real-time, to get a sense of each company's advantages, rather than relying only on picking comparable characteristics out of a presentation stack.
Moreover, while musculoskeletal strategics might be visited in hubs like Warsaw, Ind., it's relatively much easier to get to Memphis, where "we can always count on" Zimmer, DePuy, Microport, Wright Medical Group, Smith & Nephew, Medtronic and others, he said.
Medtronic and Smith & Nephew are investors in MB Ventures' funds. Shanghai-based Microport entered the arena by acquiring Wright Medical's hip and knee-replacement business, two years ago.
Stevenson said as many as 60 different VC/PE firms have attended the conference over the years, though shrinkage of the institutional-investor base claimed some of those.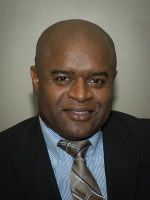 Alan Daisley, CoFndr
ZeroTo510
Each year, as many as half of MNVC attendees are first-timers, he estimated, partly because the industry is continually spawning startups.
The selection of startup candidates is enhanced each year by the operation of the Memphis-based ZeroTo510 medical-devices accelerator, for which MB Ventures and Innova Memphis select four to six startups for participation, annually. Innova Memphis is a for-profit subsidiary of nonprofit Memphis Bioworks Foundation.
ZeroTo510 has achieved national recognition in recent years, Stevenson noted, adding that the accelerator's profile continues to grow under the leadership of Alan Daisley, the accelerator's co-founder and president; and, Leslie Smith, president of EPIcenter, which hosts, supports and/or allies with local accelerators.

MB Ventures has invested "almost $100 million" in roughly 50 companies, via three funds, one of which is a TNInvestco fund, said Stevenson.
Stevenson, 54, has been in Memphis 18 years and is a Missouri native. More on Stevenson here and here. VTC
.
---