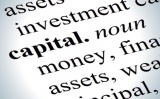 Update: In August 2016, Tech2020 was renamed Three Roots Capital, led by Vanderhoofven. It apparently retains the Center for Entrepreneurial Growth brand, as well. -Ed.
CAPITAL ACCESS for regional companies will be the surviving focus of Tech2020, the Oak Ridge-based nonprofit that will soon be rebranded, probably under the leadership of Grady Vanderhoofven, a regional VC with long-standing Tech2020 ties.
Tech2020 Chairman David Bradshaw today confirmed the change during a Venture Tennessee interview, following on the heels of a Tech2020 release this morning. Bradshaw is SVP and Oak Ridge Area Manager for Nashville-based Pinnacle Financial Partners, as a well as a former mayor of the City of Oak Ridge.
VTC previously reported on the wind-down of Tech2020 here, and reported that the University of Tennessee Institute for Public Service will carry forward the mission of the automotive-oriented AutoXLr8r.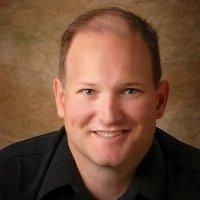 Grady Vanderhoofven
Vanderhoofven, 48, told VTC today that narrowing the focus of the existing Tech2020 charter, selection of a new identity for repurposed organization and the reconstitution of its board of directors are among necessary actions before finalizing his appointment as CEO.
Tech2020 CFO David Snider has been serving as CEO during the wind-down of current operations.
Snider told VTC today that Tech2020's outside advisors include Jennifer Goodman of the Elliot Davis Decosimo accounting firm and attorney Richard Matlock of Woolf McClane Bright Allen and Carpenter.
Vanderhoofven, the current Tech2020 board and their allies are still working to finalize a host of issues for the redesigned nonprofit, including strategic programs, advisory services and related matters.
Under its new identity, the organization will be "extremely collaborative," reflecting the imperatives of capital formation and access, said Vanderhoofven.
He also noted that within a few months opportunities for investment or other partnerships are likely to have been brought into focus.
"From where I sit," he continued, "access to capital is the big hole in the state, though it's much better now than, say, 20 years ago..." and the push for improved capital access has no known detractors in this region.
As prospective CEO, Vanderhoofven also cautioned that, at this point, "it would be inappropriate to assert that there are dark, heavy bold lines drawn around" programs or priorities. Incrementally, programs and services will be rolled-forward and opportunities identified and pursued, he said.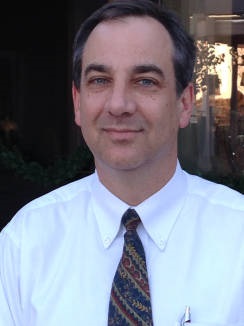 David Bradshaw
Chairman Bradshaw said the Tech2020 board keenly felt it was important to keep the capital-access portion of the nonprofit's mission alive and active, particularly given capital needs in East Tennessee counties.
Vanderhoofven and others are involved in a number of for-profit investment and capital-access businesses. Perhaps, he said, the nonprofit could provide training support, back-office or other services for startups, as well as investors or grantors, alike, thereby mitigating operating costs for all parties.
Such operating costs are major deterrents to formation of new venture funds with $5MM to $10MM in assets under management in Tennessee and the surrounding region, said Vanderhoofven.
The Tech2020 name, per se, will drop to the background and the Vanderhoofven-led successor's new brand will, at least initially, be used as a "dba" or alias, Bradford confirmed. Vanderhoofven said one new brand had been tentatively selected, but was dropped due to potential conflict with another entity in the sector.
Thirteen years ago, Vanderhoofven (LinkedIn) and Tech 2020 partnered with Kentucky Highlands Investment Corporation to establish the Southern Appalachian Fund (SAF) as a venture capital investor. In 2006, Meritus Ventures was created through the same alliance. Both SAF and Meritus have maintained presence at Tech2020 headquarters.
Vanderhoofven said that in 2013 he and others formed Meritus Kirchner, which, as previously reported by VTC, was recently approved by U.S. Department of Agriculture to manage a Rural Business Investment Company (RBIC) with a focus on equity investment in rural areas.
Also reported by VTC, Vanderhoofven's Meritus Capital Management collaborated with Tech 2020, Memphis Bioworks Foundation, Oak Ridge National Laboratory, University of Tennessee Research Foundation, and Innova Memphis to conduct a study focused on seed-stage investing, as prelude to forming their proposed TennesSeed proof of concept fund, which is to be an evergreen Seed-stage investor in high-growth-potential companies in Tennessee.
Based on lessons learned in that study, plus input received from allies including Launch Tennessee, Vanderhoofven said his group continues to prepare to standup the TennesSeed fund.
Vanderhoofven also noted that the reviving organization's reach is also likely to extend into neighboring Mid-South and Southern states; and, strategic relationships with venture funds and others could give help create conduits for capital flows into this region from around the nation.
In the course of other research earlier this month, Venture Tennessee queried University of Tennessee-based economist Matt Murray, asking whether there's any way to determine the size of the capital pool that a given state or substate region requires to support its actual or desired economy.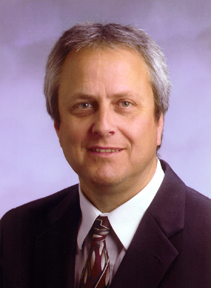 Matt Murray, Ph.D.
Murray said "there is no practical way to address the capital [supply optimality] issue -- we cannot even measure what we [already] have, since there is no uniform reporting of this by businesses. Creating/attracting more capital is simply intended to help create jobs and expand the tax base, as well improving the productivity of the state workforce (more and better equipment and computer technology makes workers more productive and they are paid more). Every state in the nation and virtually every nation in the world is trying to attract more capital."
In its release today, Tech2020 also said that its TN FIRST LLC holding, which operates the Smoky Mountains FIRST Robotics Competition, will be transferred to either another East Tennessee organization or to the national US FIRST organization.
Tech2020's earlier activities within the Regional Advanced Manufacturing Partnership (RAMP) were suspended when the wind-down began, and RAMP members' dues will be returned on an equitable basis, with each member/sponsor then free to opt into a successor initiative, if there is one.
Tech2020's building at 1020 Commerce Park Drive in Oak Ridge will be offered for sale via a commercial real-estate firm that has yet to be engaged. Update April 1, 2016: The Knoxville News Sentinel reported the building's value at about $1.5MM, noting that 10-20% of the proceeds would go to defray continuing wind-down expenses. The Oak Ridge Chamber of Commerce, an early Tech2020 supporter, has a reversionary interest in the Commerce Park building, and would receive the balance of proceeds.
LaunchTN, founded in 1998 as Tennessee Technology Development Corporation (TTDC), also pursues a vigorous capital-formation agenda. VTC
. last edited 1254 CT 6 March 2019
---