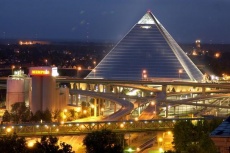 EPICENTER, serving as ground zero for unification of the Memphis startup-accelerator community, has joined with six other accelerator programs to accomplish a feat that defies Nature.
To wit: EPIcenter announced today that seven Memphis accelerators have all agreed to announce their inductees and kickoff all their programs on May 2, leading to what is arguably the region's largest combined Demo Day, on Aug. 11.
In addition, Venture Tennessee understands that the accelerator allies are also quietly planning a joint special gathering, expressly for early-stage investors and entrepreneurs, to be held in May.
The combined accelerator programs could attract 20 or more teams and a total of 50 or more participating entrepreneurs.
Their collective visions encompass companies driven by Music, consumers' Healthcare necessities, Logistics and supply chain, B2B digital technologies, Women's leadership, social enterprise missions, and the industry-spanning ambitions of postsecondary students.
EPIcenter, now serving as alliance convener, is sponsored by Memphis Bioworks Foundation with backing of the Memphis Chamber's Chairman's Circle and others.
Core curriculum for all the accelerators will be provided by Start Co., the nonprofit holding company for several accelerators and related educational services, as well as sponsor of Wolf River Angels, which supports Angel investors. Beyond the shared core training, specialized industry content for each accelerator will be coordinated and/or provided by each accelerator.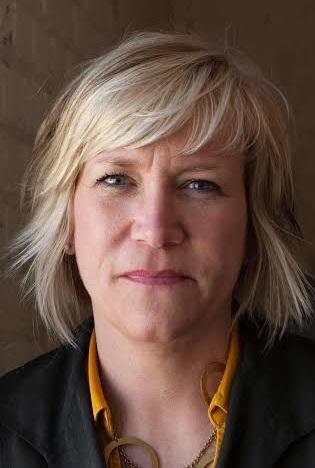 Leslie Smith
In the accelerators' press release today, EPIcenter President Leslie Smith said, in part, "We're not aware of another market executing this kind of entrepreneurial collaboration, especially through student and industry-specific accelerators -- industries in which our region has a competitive advantage."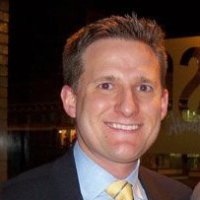 Eric Mathews
Start Co. CEO Eric Matthews said, in part, "With the increased density of teams, investors, partners, and mentors, startup founders will experience dramatically improved idea velocity and enhanced value creation. The individual accelerator programs would find it hard to attain this in isolation."
In addition to core and specialized curricula, all founding teams have access to prospective customers, mentors, industry partners and with groups organized to support investors, EPIcenter said in its release.
The seven programs, adapted from release:
► EPIcenter Logistics Innovation Accelerator was created to help startups bring innovative logistics products and technologies to market. It's an EPIcenter program, sponsored by FedEx.
► ImagineU is a result of collaboration among seven Memphis colleges and universities in the Memphis region, which EPIcenter believes is unprecedented. Support of student teams will be tailored to each team's industry focus. The program is driven a collaborative of Christian Brothers University, Southwest Tennessee Community College, LeMoyne-Owen College, University of Memphis, Visible Music College, Memphis College of Art, Rhodes College and community partner The College Initiative. The new program is housed at the University of Memphis Crews Center for Entrepreneurship.
► Seed Hatchery was Memphis' first accelerator and focuses on software and hardware as a service for enterprise customers. Seed Hatchery is one of 50 full members of the Global Accelerator Network. Start Co.-backed.
► Sky High: is a social impact program to build business models that address needs in the Memphis metro area. Start Co.-backed.
► Start MMT was founded, said EPIcenter, in conjunction with Hall of Fame Songwriter David Porter. This is its first cohort. Consortium MMT will provide music-industry programming.
► Upstart is one of the top ten Women-led technology startup accelerators. Start Co.-backed.
► ZeroTo510, founded by and housed at Memphis Bioworks Foundation, focuses on medical technology innovation that takes advantage of the FDA's 510k regulatory pathway. ZeroTo510 has been named in each of the past two years one of the Top 25 U.S. accelerator programs. Industry expertise provided by Memphis Bioworks Foundation. VTC
.
---