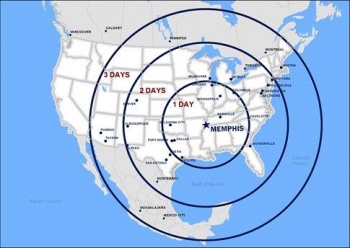 THE APPLICATIONS window for the 2016 EPIcenter Logistics Innovation Accelerator in Memphis is to close March 18.
The 15-week accelerator program is to begin May 2. It was created to help startups bring innovative transportation and logistics-oriented products and technologies to market. The program is sponsored by Memphis-based FedEx.
"FedEx is a proud supporter of the EPIcenter Logistics Innovation Accelerator," said Russ Fleming, vice president, strategy, innovation and product development, FedEx Services. "We are a company committed to innovation, and look forward to helping connect these start-ups with the regional expertise and resources they need to grow."
Up to six companies will be selected from among competing applicants for the 2016 cohort and will receive $50,000 in Seed capital, with $25K coming from Innova Memphis, the Memphis VC that has invested in more than 60 early-stage companies, matched with $25K from EPIcenter.
Selected teams will pursue a rigorous curriculum, will be matched with mentors and will have access to other resources in the Memphis region's business community. The accelerator concludes with a public Demo Day, this summer. Post-acceleration programs will also support cohort members.
In 2015, five teams from Austin, Washington DC, San Francisco, Minnesota and Memphis were inducted into the inaugural innovation cohort. Details on that cohort, here.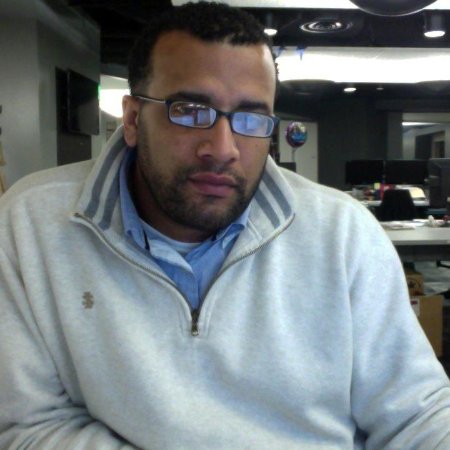 Vijay Harrel
"Coming to Memphis from San Francisco for the EPIcenter accelerator was a no-brainer. It's one of the best things we've done to move our business forward," said Vijay Harrell, CEO of OneClickShip Logistics and a graduate of the 2015 cohort. "The connection to logistics expertise, potential customers, and mentors were all benefits we couldn't have found anywhere else," he said in an EPIcenter press release.
"Not only is Memphis a prime location for a logistics accelerator, but also our community's collaborative approach to entrepreneurship provides an unparalleled development experience for our cohort companies," said Leslie Lynn Smith, president of EPIcenter.
Relevant targets for companies entering the accelerator include:
Cross-border E-Commerce solutions
First- and last-mile delivery solutions
Fleet efficiency
Data-driven supply chain management, including predictive analytics
Payment systems
Location and contextual-based services
Internet of Things
Autonomous vehicles
Robotics
Sensors
Smart packaging
Memphis has the world's second-busiest cargo airport and is close to five Class 1 railroads, the legendary Mississippi River, FedEx World Headquarters, and the I-40/I-55 corridors.
EPIcenter coordinates a wide range of programs in the Memphis region, including accelerators, incubators, mentors, investors, networking programs, and technical assistance programs for entrepreneurs.
EPICenter is allied with the Greater Memphis Chamber's Chairman's Circle, Memphis Bioworks, Emerge Memphis, Start Co., and other partners. [###]
.
---
More information on applying to the EPIcenter Logistics Innovation Accelerator program is available at http://www.epimemphis.com/logistics-accelerator/.