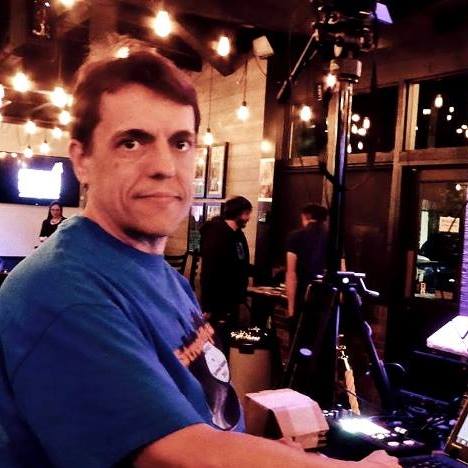 TECH entrepreneur Frank Podlaha may soon have less time to enjoy the panoramic view of the Smokies that he gets from his backporch in Dandridge, 30 miles east of Knoxville.
Podlaha, who is the Founder, CEO and majority owner of Street Jelly Music and its live-performance streaming platform, told Venture Tennessee he's in early conversations with potential investors in what would be his first substantial capital raise, which is likely to be followed by a larger second round.
Within the next 12 months, Podlaha said he aims to raise $500K to $2MM.
Then, in 2018 he is likely to pursue a $5MM raise. That second step effort would be a Series A or B, depending on how this year's smaller raise is ultimately categorized.
VTC reported in 2014 that after participating in the MediaWorks event held that year by the Knoxville Entrepreneur Center, Podlaha had spoken of pursuing a $625K Seed round. Interviewed for this story, he explained that back then he got few "warm fuzzies" from investors in conversations about the then-2-year-old startup, and soon dropped the idea, in favor of continued bootstrapping.
This time 'round, 48-year-old Podlaha said early discussions with investors seem more promising, with Atlanta-area investors producing some of the warmest "fuzzies."
In fact, he said he now views Atlanta as more "enthusiastic" about B2B technology opportunities, as well as hosting a more diverse set of Music-Entertainment genres.
He emphasized that obtaining investment from one or more investors with deep knowledge of the sector would be ideal.
Nearly five years after he began developing the company's technology in March 2012, Podlaha is personally all-in on Street Jelly.
Moreover, The company's B2C mission of helping individual independent performers monetize live performances remains very much in-place.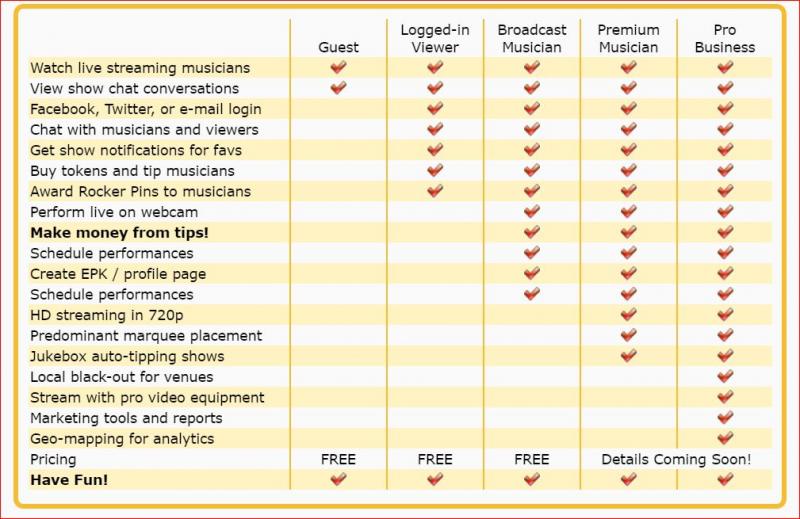 JellyTools - click chart for details
However, having now drawn the attention of some recording studios, record labels and performance venues, StreetJelly now offers to white-label its platform for B2B customers.
The company offers a menu of premium services, e.g., pay-per-view HD live streaming from performance halls (with local-market blackout available for venue owners concerned streaming might deter local in-person attendance). And, e-commerce and analytics services are projected to grow their shares of revenue, steadily.
StreetJelly's premium multicamera HD streaming services have attracted some interest among businesses that produce self-branded content with higher production values than often discovered via such such social media as Facebook, Periscope and YouTube, according to Podlaha. Premium customers "don't want their names associated with low-quality postings," he added.
The ultimate goal for the company is to achieve standing comparable to that of multicasters Hulu or Netflix, albeit in the realm of streaming live performances, said the CEO.
Asked about HD-livestreaming competitors, Podlaha said he currently sees no market deterrent on the B2C side of the business.
Several major players dot the B2B landscape, however, including JWPlayer (NYC); UStream (SFO, acquired a year ago for a reported $130MM by IBM for Cloud Video Services); and, Livestream (New York, Brooklyn).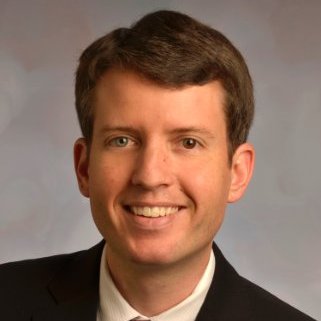 Patrick Reynolds
Podlaha said his entre to Atlanta investors resulted partly from knowledge of the city's ecosystem held by his Atlanta-based StreetJelly business-development manager, Patrick Reynolds. Prior to his move to Atlanta, Reynolds worked at the University of Tennessee Research Foundation (UTRF) in Knoxville, and now works in Emory University tech transfer office, according to Reynolds' Linkedin profile.
Podlaha said he believes StreetJelly is likely to attract some Tennessee investors, though he does not assume they'll come from Music City, itself. He has no Nashville meetings set at this time.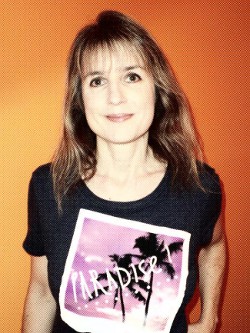 Martina Podlaha
Street Jelly Media revenue covers all the company's operating costs, but thus far none of its 4 FTE team gets a salary. In addition to the CEO and Reynolds, the team includes the founder's wife, Martina Podlaha, who handles finance and CRM; and Clifton Printy, a musician and digital media specialist.
Mac Bartine, CEO of startup Smart RIA in Knoxville, is an advisor to the Street Jelly team, said Podlaha.
The company's outside advisors also include attorney David Morehous of Morehous Legal Group and accountant Glen Porter of Padgett Business Services.
Podlaha said he remains open to approaches by would-be advisors for future capital raises. VTC
.
---