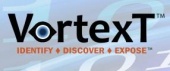 VORTEXT ANALYTICS, the Oak Ridge startup that uses machine-learning technologies to generate intelligence and insights from Big Data, is heading rapidly into the commercial Healthcare market.
Its speed-to-market is partly thanks to $20MM previously dedicated to developing technologies licensed for VortexT from Oak Ridge National Laboratory (ORNL).
VortexT (website under construction) is a joint venture between two Tennessee-based partners: National Security-oriented tech services provider Pro2Serve, headquartered in Oak Ridge; and, nonprofit healthcare system Covenant Health, based in Knoxville.
Covenant, led by CEO Tony Spezia, has invested $5MM in equity capital and holds a significant minority stake in the company.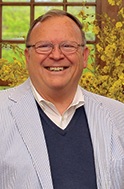 Barry Goss, Ph.D.
Pro2Serve, led by Founder, Chairman and CEO Barry Goss, Ph.D., has not disclosed the magnitude of its investment and holds majority interest in VortexT, Goss confirmed in a Venture Tennessee interview today.
With VortexT's technology well vetted after a total 15 years of development, and with Covenant deeply anchored in the region's healthcare system, VortexT may not need to recruit further outside capital for three years or more, said Goss.
Meanwhile, he added, discussions with investment bankers and others have left him feeling that VortexT would probably be welcomed by a number of investors. Pro2Serve had previously considered raising capital, but tabled that after striking its partnership with Covenant, he noted.
Goss confirmed that the startup has targeted the Healthcare vertical for "heavy emphasis."
VortexT has also done pilot work in the Insurance and Legal Services markets, and a new sector is likely to be targeted after the company gains traction in Healthcare, Goss said. Banking is a more remote consideration.
In approaching each new market, the company first determines the quantifiable value of their offering to its users; assesses how the technology fits relative to user workflow; and, ensures that it can deliver a user-friendly product, said Goss.
VortexT Analytics Inc., which was chartered less than six months ago, has no plans to enter the National Security market, which will instead be addressed by a Pro2Serve subsidiary, Global Security Information Analytics (GSIA).
VortexT technology is highly scalable for use in enterprise or Cloud environments. However, Goss noted that given enterprise installations' steep lead-times and costs, the company anticipates many VortexT prospects will opt for VortexT's freestanding desktop/laptop solution or its deployable "field kit," a transportable laptop package that supports six operators, simultaneously.
"We can do on laptops what others have to do on mainframes," in a fraction of the time required for enterprise integrations and with operating speed that seems closer to "supercomputing," said Goss.
Goss said the company diligently advises prospective customers regarding implementation options, with emphasis on client regulatory compliance in handling personal health information (PHI), as well as on the imperatives of security, reliability and operational speed.
In line with its continuing national security mission, Pro2Serve is headquartered "inside the gates" at ORNL.
For the time-being, VortexT shares those quarters. A small VortexT staff leverages Pro2Serve staff and resources through the companies' contractual arrangements.

Randy Smith
VortexT recently announced hiring President Randy Smith, formerly CFO of The White Stone Group, a Knoxville healthcare IT and software provider backed by local entrepreneur Guille Cruze. Smith was aboard TWSG when its spinout, Clinical Health Communications, was sold to Vocera in 2010, according to his LinkedIn.
VortexT also recently hired VP Business Development Jim Bailey, a veteran of data, analytics and EHR sales, who previously served with Explorys, AllScripts and others.
Goss said attorney Richard Matlock of the firm Woolf McClane was instrumental in completing the VortexT JV transaction.
Recruitment of further VortexT team members and outside advisors, if any, remains under discussion. Goss noted that VortexT is likely to need more PR and related support than Pro2Serve, which keeps a low profile, given the nature of its clientele.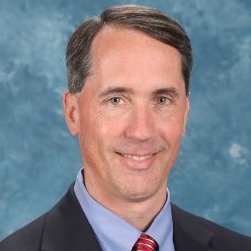 Tom Potok
As a result of their role in creating VortexT's cornerstone technology, some individual members of an ORNL data-analytics research team led by Thomas Potok, Ph.D., also hold stakes in the startup, said Goss. Their ORNL work was funded by 14 government agencies. Potok's LinkedIn profile shows his career has included research funded by federal Energy, Defense (including DARPA) and Homeland Security agencies, as well as by Lockheed Martin and others.
Asked about exit options, Goss said the JV partners agree that the most likely option is an eventual sale to a strategic buyer. Cleveland-based Explorys was bought a year ago for what some media reported as "hundreds of millions of dollars," though IBM did not disclose terms.
The company is actively building relationships with potential customers and partners, including HCA, and it builds relationships with logical future bidders for VortexT, said Goss.
Asked whether Digital Reasoning Systems (which is based near Nashville and recently announced investment via an HCA affiliate) or Knoxville-based PYA Analytics are direct competitors, Goss said he perceives PYA as a services firm that is tool-agnostic. Digital Reasoning, he said, could be a competitor, but its positioning on natural language processing (NLP) and cognitive computing differentiate it from VortexT.
Pro2Serve originally secured licenses for ORNL technologies several years ago, then advanced the technology to satisfy all commercialization and market requirements, Goss said.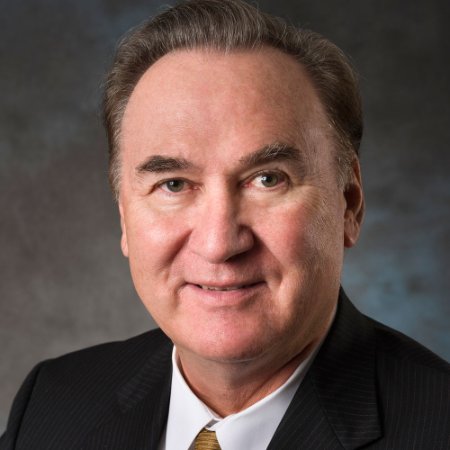 CEO Tony Spezia
The Pro2Serve-Covenant collaboration began largely as a result of the two organizations having a board member in common: Homer Fisher, senior vice president emeritus of the University of Tennessee in Knoxville. Fisher introduced Goss and Spezia.
Fisher, Spezia and Goss comprise VortexT's board of directors, which will eventually have a total seven directors. The company is also likely to create an advisory board, said Goss.
Additional directors are likely to be investors or entrepreneurs recruited from verticals targeted for future entry.
Goss served prior to starting Pro2Serve in executive roles with SAIC, Battelle and TVA. He earned his Ph.D. and Master's in Ecology at the University of Tennessee, and earned his bachelor's in Biology at Sewannee, the University of the South. His LinkedIn is here.
Chartered in 1995, Pro2Serve has long served "a host of national security groups" and has "more than 300" employees, said Goss. Pro2Serve is an employee-owned company, within which Goss and his family members currently hold a majority of shares.
Covenant, formed through consolidation of several providers in 1996, includes nine acute-care hospitals in East Tennessee, as well as more than a dozen post-acute care units and affiliated foundations. VTC
.
---