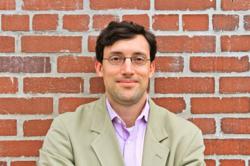 SPIRE LABS, the Chattanooga-based social-network platform for employers and payers fostering healthy behavior among covered lives, has raised nearly $4.9MM in capital from Seed and Series A investors since inception, said CEO Jay Kelley.
Kelley splits his time between Spire Labs' headquarters in Chattanooga and its business-development and engagement office in Nashville, where he resides with his family.
Spire's social platform users "connect with and support each other through teams, challenges, competitions" and social-points, leveraging Spire content or integrating the platform with employers' existing rewards programs, health content, and other wellness assets.
Spire has adequate capital access to fund its continued growth and "it remains to be seen" whether or not it will pursue a Series B raise, said Kelley, 43.
The company would probably entertain taking-on "smart money" from a new strategic or individual investor who could help further accelerate its already robust expansion in the population health, healthcare and employee-engagement space, according to Kelley.
Asked about selling the company, Kelley said an eventual exit to a strategic buyer is probably the most likely outcome. Spire owners are now focused on growth, but "keeping our peripheral vision open to other possibilities."
Meanwhile, the company welcomes conversations with partners looking to socialize their existing offerings or enter completely new enterprise segments with a turnkey solution.
Platform partnerships are essential, Kelley said, if a social-media company is to address a wide range of opportunities and an even wider range of factors affecting overall consumer response to health and wellness communications signals.
As an example, Kelley cited Spire's recently announced partnership with New York-based Pathsight, a predictive analytics company, as a case-in-point.
Kelley said he is aware of both potential strategic buyers and the emergence of competitors in the sector.
For example, UnitedHealthcare offers its Rally platform, Virgin offers Pulse and Cerner offers Cerner Wellness (PureWellness).
The CEO also noted that independent, private equity-backed competitors include Denver-based Welltok. Earlier reports show Welltok in 2014-15 bought at least four related companies: Silverlink, Predilytics and Zamzee.
VNC research also shows that in 2013 Louisville-based Humana bought Boston-based Healthrageous, which by some trade-media accounts was to augment its Humana Vitality offering. Kelley confirmed that he and his team have spent time getting to know the Louisville healthcare scene, as well as Nashville's.
In the two years prior to Kelley joining in 2012, the company -- originally operating as Consumer-oriented LifeKraze LLC -- raised $250K Seed money. It converted to Spire Labs Inc. in June 2015. For more on LifeKraze, please read our earlier story.
Its most recent investment from existing investors came earlier this year, said Kelley, who declined to provide an investor count. In 2011, VNC reported that then-LifeKraze had raised money from 68 Angels. Prior to becoming a corporation in 2015, the LLC had 83 members, according to state records online.
Kelley said more than 25% of Spire's business is currently in the healthcare sector, in which it chose to make its first B2B enterprise foray.
However, the company is sector agnostic as it works to accelerate growth and meet or surpass the breakeven-or-better mark, which he said Spire is "rapidly approaching."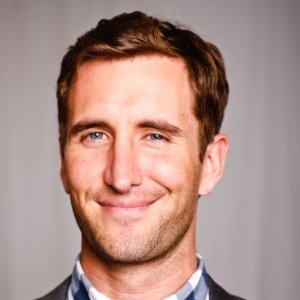 Jonathan Yagel
The CEO said the company has about 14 payroll employees, plus contractors and interns. Spire's senior person in Nashville fulltime is Business Development VP Jonathan Yagel.
Both Kelley and Nashville-based Engagement and Partnerships Director Caroline Dowell previously worked for The Documentary Channel, once based in Nashville and led in its 2012 sale to Participant Media by Los Angeles-based entrepreneur and investor James Ackerman, whose interests today include Accedo.tv and Spinaker Media LP. Participant Media folded the Doc Channel into Pivot, the surviving brand.
Spire's board of directors includes, in addition to Kelley, Chattanoogans Sam Smartt Jr., chairman, (long associated with Kenco Group), Don Kent (president, Pallet Resource) and Michael Warren (owner, Rock Creek Aviation), as well as Nashville-based Jeff Patton, who is CEO of Tennessee Oncology, said Kelley.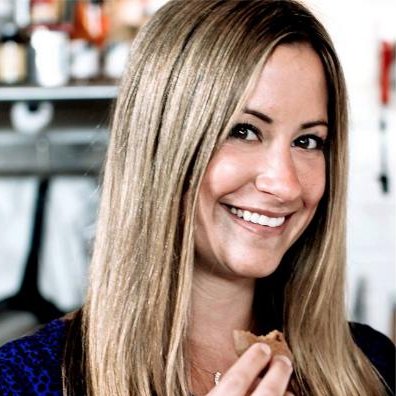 Leslie Ziegler
The CEO listed some of the company's advisory board members; they include: Chris Dancy, former chief digital officer of Healthways; Ron Huffaker of BB&T Huffaker Insurance; Peter McCann, former hCentive, Healthways and Life Care Centers of America executive; Ryan Picarella, president of Wellness Council of America; Dennis Robbins PhD, scholar and advisor; Leslie Ziegler, co-founder of Bitty and a former member of the founding team of Rock Health, the SFO startup accelerator;
Spire's outside professional advisors include Nashville's FiveStone Corporate Ventures and attorneys with both Miller & Martin and McKinsey Laird. Accounting is handled by Dick Rush of G.R. Rush & Co., Chattanooga, and the company banks with SunTrust.
Spire pivoted toward B2B from its original B2Consumer orientation, largely because while LifeKraze achieved some success in competing with Twitter, Facebook and other social media for attention among active healthy people looking to socialize, there was only limited user-specific accountability built into the original model.
The owners realized that dealing with an older population exhibiting less healthful behavior -- a particular concern to employers and payers -- was a stronger position for the company.
Michael Brooks, an original co-founder of LifeKraze, remains aboard sd Spire's chief product officer, among other duties.
Other members of the original founding team include former CEO Ben Wagner, who's head of sales for a SaaS learning platform in New York; and, David Nielson, who is, according to his LinkedIn, now working in Indonesia in healthcare. VTC


. last edited 0811 July 26, 2016
---