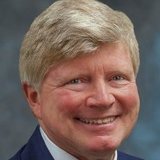 PYA ANALYTICS, the Knoxville-based Big Data wranglers and management consultants, has created startup subsisidary MD Radio Inc. (MyDowntownRadio) and targets up to 55 U.S. markets for syndication of its Internet Radio platform.

The MD Radio platform has been in use in Knoxville for about a year, as Venture Tennessee previously reported.

In a recent interview, PYA Analytics CEO and President Brian Worley (MIT, Ph.D.) confirmed that PYA's ambitions have broadened, and the company now plans to develop revenue by enlisting local entrepreneurs to use its platform in dozens of markets.
While Nashville still needs a market leader for an MD Radio site there, Knoxville and Memphis markets are sporting MD Radio sites with music formats that vary by city.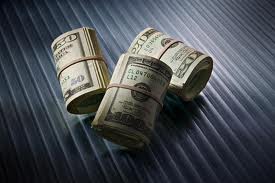 As early as 2017, PYA will decide whether to recruit outside capital to drive expansion of the business or begin talks with potential buyers of the entire MD Radio property, said Worley.

PYA Analytics is closely affiliated with healthcare consulting and accounting firm Pershing Yoakley & Associates (PYAPC) and several sister affiliates.

The technology on which the planned Internet radio network is to operate has relevant applications for Healthcare and other sectors. VTC would underscore here that the new subsidiary is called "MD" Radio.

Worley explained that the Internet radio opportunity sprang up in the course of discussing doing custom work with an undisclosed potential client in Ohio. The Ohio group subsequently became a minority shareholder in MD Radio, alongside majority owner PYA Analytics.

Worley said that about half of PYA Analytics' business is in the Healthcare sector -- and that Healthcare share is likely to continue growing.

PYA Analytics has about 20 FTE employees, all but two of whom are software/data engineers or related professionals. The company is actively scouting for more data scientists and others.

In the course of their work and in response to over-the-transom opportunities, new healthcare and non-healthcare product ideas emerge, and some of them prove worth pursuing, Worley explained. The company has realized, he said, that in select circumstances applying PYA technology directly in industry verticals is often likely to be more profitable that simply providing clients the technologies and tools they need to take goods and services to market.

"Tech nuggets" can thus become significant business opportunities, said Worley, 65.

Ideas and new products are likely to bubble-up in the course of PYA Analytics' work in Finance, Law, Retailing and other sectors, as well as in Healthcare, where innovation is also a regular occurrence, he said. The company has already taken on work on about 18 products for hospitals, ambulatory medicine and outpatient care providers.

Worley emphasized that the company is not being built around "products," but rather around the principle of having broad capacity to address whatever needs its clients present. The market assessment follows identification of how best to meet the client's need.

In that manner, recent product-development opportunities have flowed from analytics work for manufacturing, marketing and other customers, Worley said.
More detail on all this is likely to be provided this fall, he noted. As previously reported here, Knoxville has broadened its annual startup-celebration activities and will hold a weeklong event, Innova865, in September.

Pershing Yoakley revenue in 2015 was about $40MM, with its affiliates generating roughly another $10MM that year. The affiliates' aggregate workforce is about 310. The company's timeline of its first 30 years is here.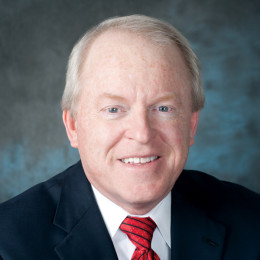 PYAPC CEO Ed Pershing
Founder Ed Pershing told Venture Tennessee last year that the fact that Pershing Yoakley plans for multi-generational continuity of ownership, rather than for an eventual strategic sale, plus the fact that the company has created a safe harbor for affiliates, each with their own cultures, has allowed PYA to remain vibrant and attract strong talent.

Pershing, who was 63 at the time, told VTC that a succession scenario was in place for PYAPC, for use in the coming decade.
Also in that earlier interview, Pershing said expanding work in analytics, across a number of verticals, has set the stage for realization of the company's long-held "dream" of being able to attract superior technology and related talent from Oak Ridge National Laboratory, in particular.
In fact, prior to joining PYA to form the Analytics unit, Worley was a director at ORNL, where, according to his LinkedIn, he "directed a staff of 170 scientists and engineers plus another 100 students and subcontractors in the science of knowledge discovery from disparate and dynamic data."
Furthermore, PYA Analytics Chief Technology Officer Edmon Begoli Ph.D., has prior ORNL and University of Tennessee tech experiences.

Pershing said that while for decades the PYA cluster of companies has relied on organic growth, the company might well proceed at some point -- albeit in very low-key fashion -- to raise outside capital, if that seemed prudent to grow one or more verticals and-or make acquisitions.

PYAPC merged with Gates Moore in 2012 (with a combined $30MM revenue at that time) and in 2013 PYAPC was named one of the 10 largest privately held U.S. healthcare consulting firms.

Following announcement of plans for the Gates Moore merger, Pershing told this reporter that PYAPC's targets were likely to have at least $2MM annual revenue and 10 professionals, adding that larger firms are considered. At that time, he said multiples for buys were likely to vary from 0.6x to 1.3x revenue.

Also at that time, Pershing said the company looked to grow in such markets as Knoxville, Nashville, Atlanta, Austin and the Tampa Bay area. Competitors cited then included units of the Big 4 firms, as well as Huron Consulting and BKD.

Pershing and Worley each affirmed the importance of the Nashville market for healthcare analytics for not only the care-delivery sector, but also for growing demand for analytics in genomics and other segments.
Asked about legal advisors for PYA, Worley cited Baker Donelson. At the time of the Gates Moore deal, Pershing told this reporter PYAPC banked with FirstHorizon. VTC
.
---
Related Articles