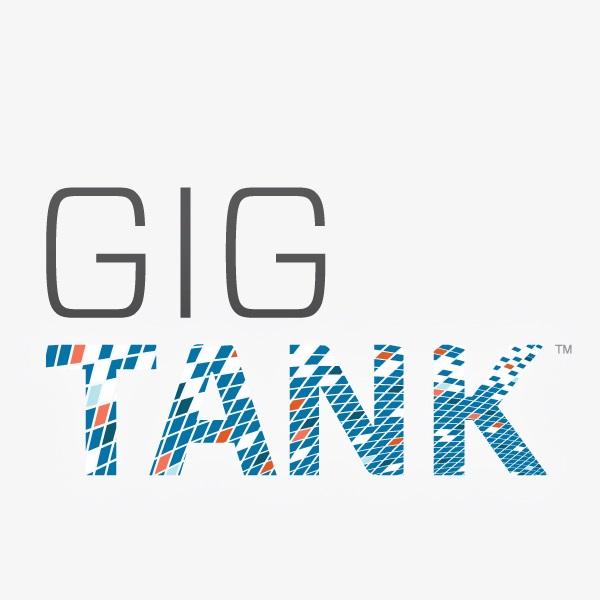 CHATTANOOGA's Company Lab-sponsored GIGTANK 365 program and its Co.Lab Accelerator for startups employing ultra high-bandwidth in their businesses recently announced gigabit-driven participants in their Summer 2016 offerings.

The summer session of GIGTANK 365 -- one of three cycles annually -- and the concurrent CO.LAB Accelerator will begin May 16 and culminate with a Pitch Night before investors and startup supporters on July 27, 2016. The venue is the Edney Innovation Center.
GIGTANK 365 focuses mainly on 3D printing, software defined networking (SDN) and Healthcare -- though startups with compelling stories in other verticals are also considered for admission.
Mike Bradshaw is executive director of the Company Lab (CO.Lab) and entrepreneur in residence for GigTank365. See GigTank's list of nearly 50 corporate and institutional sponsors here.
For more details on the action in Chattanooga this year, please see VTC's earlier report here.
Here are the startup teams, each participating in one of the two tracks of accelerator offerings:
► Collider (Chattanooga) is bringing to market a high-speed industrial 3D printer for production-grade plastics.
► Docity (Chattanooga) offers the ProviderLinc platform for HIPAA-compliant provider-patient connectivity.
► Fetch (Birmingham) is a platform supporting matchups of individual Talent and hiring authorities.
► injii (Hoboken) is an online media startup to help charitable causes raise awareness, donations via original artists' performances.
► iPrint 3D (Chattanooga) is a 3D printer manufacturer that enables orthodontists and dentists to print orthodontic appliances and dental imprints made in their own offices, without lab-shipping delays.
► Mixtroz (Franklin, Tenn.) app with GPS functionality helps individuals present in large spaces to connect with specific others who are also present, for face-to-face introductions.
► Mod-Ergo Systems (Chattanooga) designs and develops ergonomically effective and aesthetically pleasing medical hardware for home use. The goal of Mod-Ergo is to increase safety and function in the home without compromising aesthetics.
► One-to-One Telehealth (Chattanooga) partners with EPB Fiber Optics, a cable and Internet provider, to connect patients with a provider in the One-to-One Personal Physicians Network.
► Pass it Down (Chattanooga), a storytelling platform, helps families capture oral histories in mixed media.
► Rendever (Cambridge) virtual reality platform supports delivery to senior citizens of stimulating experiences and cognitive therapy programs the company says it is developing with Massachusetts General Hospital.
► SquadFund (Chattanooga) is a locally driven crowd-lending platform that connects small businesses with individual lenders.
► TelemeterED (Chattanooga) provides curricular and instructional materials that support STEM educators using high-speed broadband.
► UTChattSat (Chattanooga) designs and develops small-satellite systems for space-infrastructure needs and develops 3D-printed models and programmable electronics systems to enhance K7-12 learning.
► Xcellent Life (Lexington, Tenn.) provides an AI-powered cloud platform that captures health factors from biometric sensors, mobile applications and software systems. Its real-time diagnostics help improve healthcare outcomes and wellness.


.
---