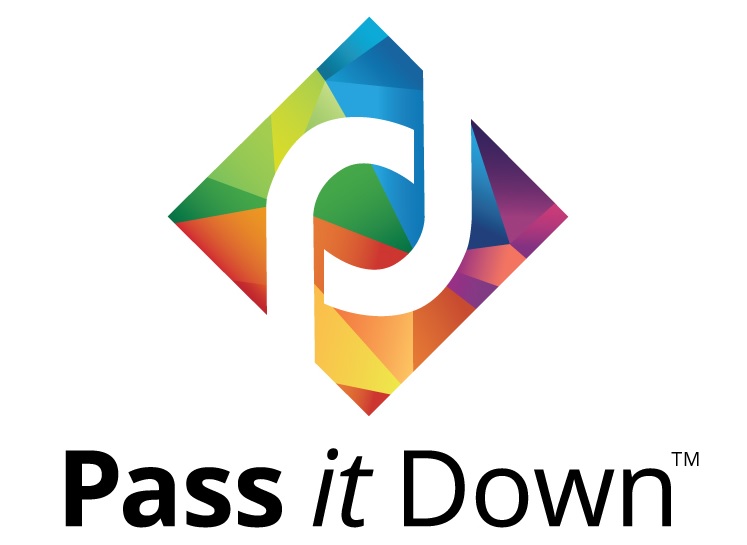 PASS IT DOWN, the Chattanooga startup that's about to launch a platform for storytelling and other knowledge transfer, is preparing to raise capital, with an eye toward both Consumer and Business markets.
Founder-CEO and majority owner Chris Cummings told Venture Tennessee the company will soon open a Seed capital round with a target in the $500K-$750K range. If he wins his next big startup pitch competition, the Seed round might end-up smaller.
Seed-round proceeds will go toward national branding and marketing with initial emphasis on Consumers documenting family stories. The balance of proceeds would go to creation of native iOS and eventual Android apps, and related priorities, he said.
In addition, a Series A raise seems likely in 2017, though Cummings said targets for A and B rounds have not yet been projected.
Meanwhile, Cummings, 29, confirmed the company has already received interest from companies that are potential future acquirers.
Pass It Down is now in private beta with about 500 tests underway, and it is likely to go to market commercially in November.
In the interim, emphases include Consumer brand-building, as well as opening partnerships for channel-building and other purposes.
Its non-downloadable Web platform and forthcoming downloadable mobile apps are designed to allow users to capture family stories and related content via video, audio, text and photos that can be shared as privately or widely as desired. The company provides some user instruction, and tools for audio-video recording, archiving, social-media sharing, producing stories and other textual content and related ingredients.
As often the case with entrepreneurs, there's a deeply personal aspect to this story: Cummings said the insight that evolved into Pass It Down a year ago came about several years ago, when he realized that, in the absence of a platform like Pass It Down, he and his four siblings had missed an opportunity to record the memories of their mother, before her death several years ago.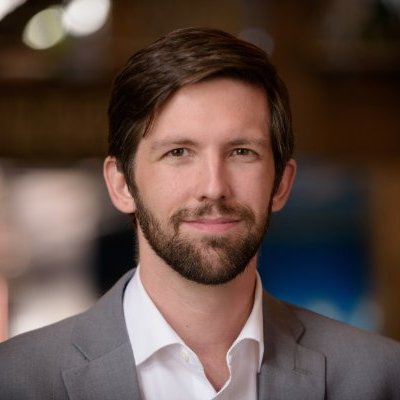 Fndr. Chris Cummings
"I'd love to be doing this [independently] 10 years from now, but my overarching goal is to see this happen not just in the U.S., but worldwide," thus the earlier-exit option to a strategic that could help realize that goal remains on the table, he explained.
The pre-revenue company, which has 5 FTE workers, is already aware of international partnerships that could facilitate its spread globally, he said.
The company has won $21K thus far through successive rounds in the Miller Lite Tap the Future startup pitch series, and Cummings must next join other Finalists to pitch his business plan in Chicago, in September.
If Cummings emerges from the finals as MillerCoors' $200K grand prize winner, the nondilutive capital infusion (intended for business development) could free the company to raise less Seed capital, said Cummings.
Notably, that same $200K prize now sought by Cummings was won in 2014 by another Chattanooga startup, Bellhops, which Cummings said he admires and which he believes has helped put Chattanooga on the startup map, nationally.
Earlier this summer, Pass It Down won the "audience choice" award during an Aging 2.0 (Generator Ventures) conference in Austin. And, in February, the team made important industry connections at rootstech, the genealogy sector's largest annual gathering, in Salt Lake City.
Cummings said he plans to announce some channel partnerships during the October "Startup Week" in Chattanooga.
Cummings and an outside investor whose identity has not been disclosed have invested $70K and $235K in the startup, respectively. The CEO noted that his operating costs are lessened because as a participant in this year's GigTank 365 accelerator his company enjoys a no-strings, no-cost $100K Cloud credit from Amazon for AWS Cloud hosting.
For consumers, "freemium" access will be available at launch, with revenue coming from sale of physical storybooks (print or DVD), targeted advertising, out-licensing and partnerships.
Cummings acknowledged competitors including Provo-based Ancestry.com (recently valued at $2.6BN), MyHeritage.com (TelAviv-Utah, $49MM+ raised) and FamilySearch.com (affiliate of The Church of Jesus Christ of Latter-day Saints). VTC research indicates StoryCorps and Brigham Young University's Ancestors site are among other popular resources.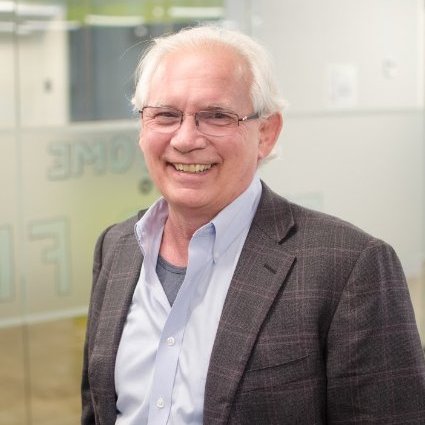 Mike Bradshaw
Cummings said his closest continual advisor is Mike Bradshaw, executive director of the Company Lab in Chattanooga, which hosts the GigTank Accelerator and other programs. Bradshaw's LinkedIn shows that in addition to his entrepreneurship, IT, cable communications and related industry background, he was involved with learning-management systems (LMS) and was an executive producer with multimedia software and content-oriented The Learning Company (sold to Mattel).
Reached for comment, Bradshaw said he's not only a fan of Pass It Down's offering, but plans to work with Cummings to adapt the platform for knitting together The Company Lab's GigTank and other alumni.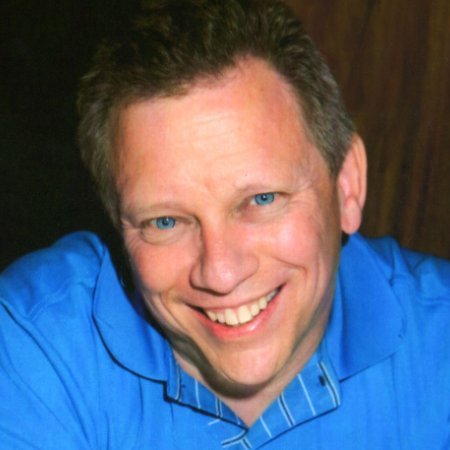 Ted Finch
The company's national marketing advisor is Austin-based Ted Finch, a broadly experienced major software marketing consultant and former corporate executive whose stops have included GE, Motorola, Family Entertainment Network, Holt Rhinehart Winston, and others. Cummings credited GigTank Director Alex Lavidge with the Finch intro.
The CEO also said he has obtained "phenomenal" guidance and information from Jennifer Abraham Cramer, director of Louisiana State University's T. Harry Williams Oral History Center, with regard to oral-history methods and related.
While immersed in Chattanooga's GigTank accelerator earlier this summer, the company began relying on Chambliss Bahner attorneys, including Willa Kalaidjian; and, on Manager James Purgason with accounting firm Henderson Hutcherson & McCullough (BDO alliance member). The company also relies on Chattanooga attorney Autumn Witt Boyd for intellectual property counsel.
Chris Cummings declined to identify his outside investor in Pass It Down, nor would he comment pro or con when asked whether or not his father is the outside investor.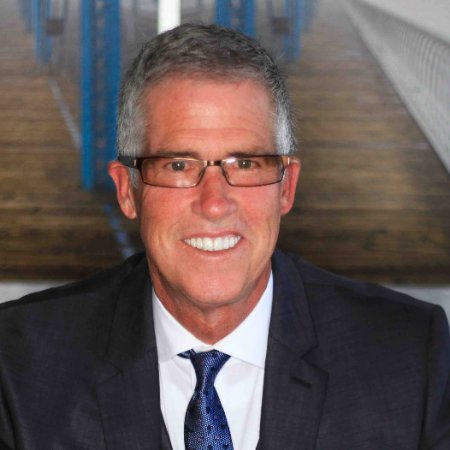 Paul Cummings
Cummings' father, Paul Cummings, is founder of Chattanooga e-learning platform Woople, in which Chris Cummings confirmed he retains a stake. Woople's learning management systems (LMS) business is concentrated in Automotive and Insurance sectors, said the younger Cummings. According to information online, the senior Cummings is now also a principal in Queensland, Australia-based Free to Bounce.
"There are some near term synergies there [for Pass It Down] with Woople and the B2B space," Chris Cummings confirmed for VTC.
In addition to Woople, Paul Cummings earlier partnered to form Chattanooga's Swiftwing Ventures and was among founders of the TechTown Foundation educational nonprofit in that city, according to earlier local media reports.
VTC research suggests he is no longer associated with TechTown or Swiftwing, and principals in the latter are attempting to restructure its assets in some manner. Neither Swiftwing nor Paul Cummings has responded to VTC queries in the past 24 hours.
The younger Cummings holds a law degree from Louisiana State University, and remains licensed to practice in that state. Prior to focusing on Pass It Down, he served briefly as CEO of Swiftwing.
The CEO explained that he acquired the PassItDown.com URL in 2015. It had originally been registered by a specialist in oral history, he said. Online records the URL was reserved in 2000, with its first commercial use in 2001. In Chris Cummings' hands, the company has been allowed a trademark for its graphic symbol.
Note: The "Tap the Future" initiative is backed by MillerCoors, which is an 8-year-old joint venture of SABMiller (Anheuser Busch) and Molson Coors Brewing. In December, that JV's owners announced a planned transaction in which MolsonCoors would gain full ownership of the JV. The transaction is expected to close by the end of this year, according to an update from the parties three weeks ago.
No word yet regarding the impact, if any, of that transaction on the "Tap the Future" startup-search initiative. VTC
.
---