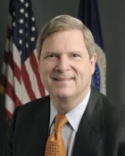 RURAL America probably got a boost today, when the U.S. Department of Agriculture announced Meritus Kirchner Capital and Innova Memphis have been certified under a Federal program to raise as much as $140MM in fresh capital for investment in rural businesses.
In a press release earlier today, USDA and Agriculture Secretary Tom Vilsack disclosed that Meritus Kirchner will seek to raise a $100MM growth- or expansion-stage fund, while Memphis-based Innova Memphis shoots for a $25MM-$40MM Seed- and Early-Stage venture fund.
The two new funds are known as USDA Rural Business Investment Companies (RBIC). USDA has previously noted inadequate access to equity capital in rural areas to complement communities' existing lending facilities.
Meritus Kirchner is affiliated with Kentucky/Tennessee-based Meritus Ventures and with Gadsden, Ala.-based Kirchner Group, while Innova Memphis is a for-profit subsidiary of Memphis Bioworks Foundation.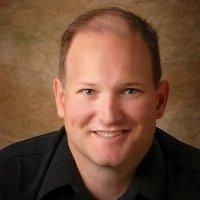 Vanderhoofven
Grady Vanderhoofven, who is a Meritus Kirchner partner and a Meritus Ventures fund manager based in the Knoxville-Oak Ridge area, told VTC that Meritus Kirchner's certification as an RBIC under the USDA Rural Business Investment Program (RBIP) facilitates the new firm's efforts to raise its new $100MM debut fund.
The RBIP is an initiative undertaken under the Obama Administration's Made in Rural America campaign, according to the USDA release.
Certification will also allow Meritus Kirchner to attract relatively large commitments from limited partners, from which it can make sizeable investments in expansion-stage companies, Vanderhoofven said.
Vanderhoofven said the new fund is designed to target companies primarily within the region bounded by Missouri, Texas, Florida and New York, which naturally includes Tennessee, Kentucky and Alabama, among other states. In Tennessee, long-standing Meritus Ventures has previously invested in businesses in Knoxville, Oak Ridge, Memphis, Etowah and Chattanooga, he added.
Stepped-up efforts by the Administration of Gov. Bill Haslam to spur growth and development in Tennessee's rural economy make the state even more competitive for early-stage investments, Vanderhoofven noted.
Innova Memphis Partner Jan Bouten said in the USDA release that support for Innova's fourth fund will enable Innova "to hit the ground running and build on our strong track record in early-stage investing." He said Innova will continue its collaboration with such groups as Memphis Bioworks and with Memphis-based Ag Innovation Development Group, which is led by CEO Pete Nelson.

Woody
Innova Memphis President Ken Woody told VTC that, based on preliminary conversations, he is "cautiously optimistic" regarding the planned fund raise for newly christened Innova Ag Innovation Fund I.
As with other Innova Memphis funds, Innova Ag is focused on Seed- and Early-stage investments, said 55-year-old Woody, who resides in the Knoxville area.
Asked about the priority Innova Ag assigns to investing in Tennessee, Woody explained that Innova Ag will pursue attractive opportunities anywhere in the United States, but added that Innova "obviously has very strong connections in Tennessee."
Both of the Tennessee VCs sought certification during the past 18 months, because RBIC fund certification allows borrower-owned institutions that are members of the Farm Credit System to allocate capital to alternative investments via Meritus and Innova. Though other groups have in the past year applied for such certification, no other
For further background on RBIC program, see VTC's earlier report on Innova's pursuit of certification, here.
Selection of VCs that competed for RBIC certification was conducted through a multi-step review process conducted by USDA and the Farm Credit Administration (FCA).
VTC recently reported that while the RBIC selection process was winding-up, Innova Memphis parent Memphis Bioworks and allies in the Life Science Tennessee trade association were pressing their case for new funding for entrepreneurial and related programs. The first round of that effort ended unsuccessfully, more details here.
VTC also recently reported on Meritus' ongoing efforts to develop its new TennesSeed Proof of Concept (PoC) Fund, leveraging a grant provided by the Economic Development Administration of the U.S. Department of Commerce (DOC).
The EDA's chief operating officer, Matt Erskine, visited Meritus earlier this month to discuss innovation opportunities, Vanderhoofven confirmed. VTC


---