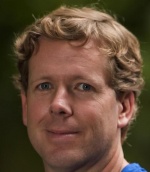 SAGE Advantage Fund I, newly chartered by management of Memphis-based Sage Business Advisors, is likely to gather $4MM or more for investments in early-stage companies, Sage Co-Founder Andrew Forsdick confirmed in response to Venture Tennessee's query.
The managers of the sector-agnostic fund are in discussions regarding four initial targets, two of which are in the healthcare/medical space, with the other two prospects involving Web-based businesses, he said.
An initial close for Fund I at $1.5MM-$2MM is likely during current Q1, and a brace of investments are likely to be made concurrent with that close. Angel and other high net-worth individuals make a minimum $50K commitments each to the new fund.

Novarese
Forsdick, 45, formed Sage Business Advisors with fellow Memphians Brad Trotter and John 'JT' Novarese. The cofounders focused on the opportunity in June 2015.
Together, they provide strategic and operations counsel, capital planning, staffing and other services to early-stage companies with demonstrated traction.
The co-founders' decision to start their core advisory business resulted in large part from their shared experience advising startups in accelerator run by StartCo, where their added-value became vividly apparent, said Forsdick.
Sage is positioned as an ally of EPIMemphis, InnovaMemphis, StartCo (and its Wolf River Angels LLC) and other Memphis actors. And, while it is intensely Memphis-focused, Sage is prepared selectively to offer business services to companies elsewhere in the region.
Sage is also closely allied with Huntsville, Ala.-based Angel Syndicates Central, founded by Dick Reeves, both Forsdick and Reeves confirmed.
Trotter and Novarese are full-time on Sage, while Forsdick continues to invest the majority of his time as CEO in Telco Television Corporation (TTC) and closely allied National Telco Television Consortium (NTTC). TTC is an intermediary for content licensing by municipalities and others who seek content delivered by their broadband infrastructure. Their focus is the Internet Protocol Television (IPTV) market, according to the NTTC website.
Sage's outside advisors include attorney Emily Brackstone with Baker Donelson; Joel Sklar and Dan Robinson with Evans Petree; accountants with Elliott Davis Decosimo; and, it banks with Paragon Bank and with Regions.
Forsdick also retains in Addison Capital Advisers, which he formed in 2004, drawing on experience he gained while helping to manage investments by his father, H. Lance Forsdick, now retired from his early innovative work creating real estate REITs involving hotels, among other entrepreneurial pursuits.
Novarese in 2001 sold family-owned Pop Tunes record stores to then-Nashville-based Music City Records Distributors. Pop Tunes' lineage dated back to 1946 in Memphis and one location was said to have been frequented by Elvis Presley.

Trotter
Trotter was formerly president of the former Park Media Software, which was apparently focused on transit media, including video and digital signage technologies.
Park Media assets were sold in May 2015 to Inception Visual, based in the San Francisco Bay Area, according to former Park View CEO and now Inception Visual CTO Craig Mattson.
Now-LaunchTN CEO Charlie Brock was previously a director of Park Media Software. Brock confirmed after publication of this article that he remains an investor in Inception.
Brock in 2006 sold his own Chattanooga-based FoxMark Media business in the out-of-home (OOH) media sector to Australia-based EYE Corp. for considerations of $27MM, according to information online here and here.
EYE Corp. subsequently went through asset-ownership changes of its own. VNC
Last edited 12:16 p.m. 13 January 2016.
---