TNINVESTCO fund managers are invariably cautious when commenting in public on the prospects for further rounds of TNInvestco funding.
Nonetheless, the atmosphere was decidedly upbeat during a Feb. 23 TNInvestco panel discussion populated by Memphis and Nashville execs associated with four of the state's 10 TNInvestco's: Innova Fund II, Memphis Biomed Ventures Tennessee, Limestone Fund and Tri-Star Technology Fund.
The TNInvestco panel event was convened by co-hosts Memphis Bioworks Business Association (MBBA), LifeScience Tennessee and Southeast Medical Device Association, with sponsorship by Baker Donelson Bearman Caldwell & Berkowitz.
The panelists seemed to have the rapt attention of 115 attendees as they several times stressed that -- just as intended by those who advocated for TNInvestco legislation in 2009 -- new investor collaborations have been spawned by the initiative. The panel discussants stuck mainly to recapping their funds' priorities and the basics of relationships between venture funds and entrepreneurs seeking capital.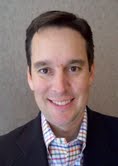 Joe Cook III
"Having four groups with similar industry focus has been very helpful. These funds are small. If you're working in life sciences with a $14 million fund as a lone ranger, its probably not going to be very successful," said Limestone Fund's Joe Cook III during the panel discussion. "More capital, more management talent and venture folks looking in that area and collaborating might accelerate that even more."

Cook later told VNC that at this point he remains mostly "silent" when asked about aspects of the TNInvestco program that might be altered, if any; or whether there should be further rounds of TNInvestco.
It is simply "too early" to tell whether or not there should be another round of TNInvestco tax-credit allocations by state government, said Cook.
He then noted that among "early signs" from the TNInvestco program are these: Some new seed- and early-stage companies were formed in direct response to the possibility of TNInvestco funding; second, the "quality of opportunities" rising to the attention of the TNInvestco funds is generally very good; and, third, significant collaboration among TNInvestco funds, themselves, as well as co-investment by non-TNInvestco funds, have resulted from launching TNInvestco.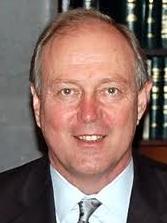 Sen. Jim Kyle
State Sen. Jim Kyle (D-Memphis) expressed similar reserve when asked Feb. 28 by VNC for thoughts on the possibility of further TNInvestco rounds.
"I don't think we need to do anymore until this thing settles-out a little bit," said Kyle, later adding, "the jury's still out on TNInvestco."
"If there has been a short-coming in TNInvestco, it's been in minority participation," Kyle said during a brief interview with VNC.
Kyle's comment came after he was told by VNC that during the Memphis program, a member of the audience questioned panelists about plans to ensure that startups owned by women and minorities are encouraged to seek TNInvestco funding. Kyle had raised related issues during the legislature's debate of TNInvestco authorization in 2009.
Among the panelists who responded to the question of minority participation during the Feb. 23 event, Innova Senior Analyst Charlie Crawford said, in part, "When we assess a company, we're looking for successful companies that can provide jobs for all our communities reaching across socioeconomic divisions. We're not focused on one specific area."
Kyle made clear he realizes that "preferences" are not likely to be brought to bear in increasing minority involvement, and that funding commitments must be prudently made.
At the same time, he continued, women and minorities are contributing tax dollars toward funding TNInvestco. Kyle said that -- while "I stand to be corrected" if it is not necessary -- it seems to him that there should be more effective outreach far ahead of any TNInvestco application deadlines, to ensure that potential applicants from every quarter are aware of TNInvestco funding opportunities and otherwise prepared to submit truly competitive proposals for funding.
"You can't just open the door" for "taking applications" and expect all communities to be set into motion by that act, alone, Kyle explained, adding that such matters become more increasingly important as the program expands. "Aggressive" pro-active communications should be mounted on university campuses and other venues to "lay the groundwork" to ensure broad and equitable participation, he added.
While Cook would not be drawn into hypothetical discussion of future TNInvestco funding, during his VNC interview he emphasized that the fact that four out of 10 TNInvestco funds are significantly committed to the life-sciences sector seems to have boosted entrepreneurism within the sector. Thus, without regard to TNInvestco, it seems clear enough that stakeholders concerned with advancing the life-sciences sector would do well to consider how the sector might be further stimulated.
Echoing a sentiment expressed by other investors in VNC interviews in recent years, Cook then noted that a real test of the maturity of the Tennessee venture sector will occur when news arrives that, inevitably, some startups have been shuttered by owners who've decided those businesses were not viable.
"Meanwhile," Cook said, "success stories from within TNInvestco portfolios typically will come to fruition towards the latter half of the program, as these companies often take awhile to develop and become self sufficient."
Asked about the reluctance often displayed by Angel and venture-capital investors when they are asked to discuss publicly their portfolio companies that have gone out of business, Cook said that while that response is understandable, companies that cease operations produce valuable lessons for entrepreneurs, investors and communities, alike. Ways should be found to share those lessons, he said.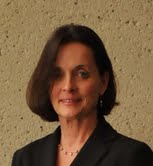 Regina Whitland
Regina Whitley, executive director of panel-event co-sponsor MBBA, was a bit more direct in commenting on TNInvestco: She told VNC Feb. 27, "We at the Memphis Bioworks Business Association believe that the TNInvestco program has been a success by creating more start-up initiatives in the Biosciences, minimizing the risk of investment for the venture capital community through co-investments, attracting more capital to the sector and growing the Bioscience sector overall."
Prior to co-founding Mountain Group Capital in Nashville, Cook served in investment banking and related roles with RW Baird and J.C. Bradford. He is a son of Joe Cook Jr., who is chairman of LifeScience Tennessee, the state's nonprofit association for the biotech, medical-devices and pharmaceuticals industries.
In addition to Cook and Crawford, the panelists on Feb. 23 were moderator Henry Doggrell, VP, general counsel and secretary of Memphis-based pharma GTx Inc.; Gary Stevenson, co-founder and managing partner of MB Venture Partners; and, Brian Laden, Ph.D., co-founder of Nashville-based Tri-Star Technology Ventures, which manages a TNInvestco fund.
MBBA's next program offering is a workforce-development workshop on "Building the Talent Base for Bioscience." For details, visit the MBBA site. VTC