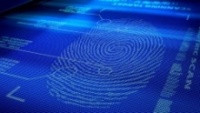 Updated: The applications deadline of Aug. 14 was announced 20 July 2015. See story below.-Ed.
JusticeXL, the new Tennessee accelerator for startups in the law-enforcement, public safety and corrections sector, is to debut in Tullahoma, this fall.
It is sponsored by the Southern Middle Tennessee Entrepreneur Centers (SMTEC), led by Executive Director Dan Marcum, an advocate of tech-driven economic development.
Updated: Applications for the JusticeXL cohort starting Sept. 6th are due in-hand by Aug. 14, 2015. Applications pathway is here.
SMTEC is one of nine regional accelerator organizations that contract annually with the State via the Tennessee Technology Development Corporation (dba LaunchTN).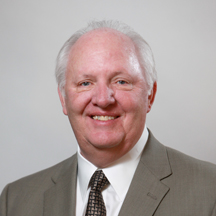 Dan Marcum
Marcum said, "It's not ground-breaking news that law enforcement agencies around the nation are being faced with unyielding personnel and resource deficits, while crime and public pressure continue to escalate."
A SMTEC press release said the mission of JusticeXL is to support startup teams in "developing tactics and strategies that are effective, efficient and economical, as measured by improved public safety, reduced crime, higher case-closure rates and transformational corrections systems."
The new SMTEC program succeeds the former automotive-oriented AutoXLR8R program in Tullahoma, which Marcum arranged to transfer to Tech2020 in Oak Ridge, as reported by VTC two months ago.
Marcum said SMTEC has named Jerold "Jerry" Wright program manager and Karen Tackett program administrator for the first cohort of JusticeXL.
Wright told VTC the first JusticeXL class is expected to begin in September and run for 12 weeks, culminating before Thanksgiving. The application deadline has yet to be fixed.
Wright also said in a prepared statement, "Significant discoveries are being made in areas such as wearable sensor technology, crime forecast technology, Cloud storage, body-worn cameras, biometrics, et cetera." JusticeXL can help acceleratre customer discovery, market entry and raising capital, he noted.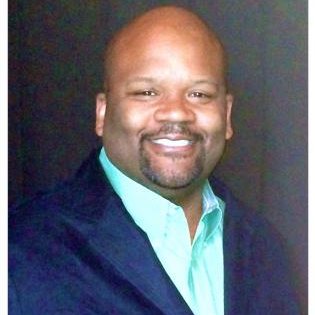 Turner Nashe
Turner Nashe, Ed.D., a Nashville education-technology entrepreneur, told VTC he believes entrepreneurs in the sector need JusticeXL. Nashe noted, "Corrections is a $60BN-plus market yearly, but very difficult to get into. Having a focused, connected, and experienced startup veteran like Dan Marcum will pay dividends for the marketplace and entrepreneurs, alike. With Justice XL and locally based correctional giants, we have the opportunity to make Nashville the corrections technology capital of the country..."
Information accompanying Nashe's LinkedIn profile says, in part, that his Innertainment Delivery Systems (IDS) is "an innovator of digital content delivery systems for security-sensitive environments... The IDS System enables participation in relevant and approved digital content using a proprietary process and customized electronic devices. The IDS System can deliver information, entertainment and educational content solutions securely to participants within correctional facilities and institutions that require high levels of security."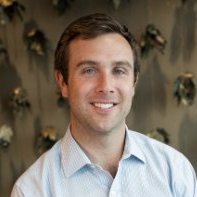 Jason Denenberg
Reached for comment, Jason Denenberg, director of LaunchTN entrepreneurship programs, said of the new initiative, "LaunchTN aims to support nearly every high-growth accelerator program within our network. We have seen a continued effort to bring in a dense roster of support in the sector-focused programs. Given recent events in the US, JusticeXL might fit a timely need. We look forward to seeing the support come together within this focus area."
In a followup exchange, Denenberg noted that LaunchTN grants or contracts with incubators are not "guaranteed," an apparent reference to the diligence to which each program is subjected.
Wright's JB Wright Consulting Group advises businesses. He is also the former CEO of J2 Software Solutions (dba Agisent Technologies), which he founded. According to information online, J2 Software Solutions creates software and related technology, for public-safety, law enforcement and detention or corrections facilities.
Earlier in his career, Wright served 14 years as a U.S. Navy submariner and chief petty officer; and, then pursued a career in law enforcement, serving with several South Carolina law-enforcement agencies, including a chief-of-police assignment.
Program Administrator Karen Wright is a partner in Wright's consulting group, and has also worked with the South Carolina Research Authority, among other experience. She holds an associate degree in health information management from Western Kentucky University.
Closely allied with SMTEC are two privately held venture-investment firms, including Relevance Capital (fka Marcum Capital) and NEST-TN, a TNInvestco firm. NEST is an acronym for Networking, Entrepreneurs, Seed capital and Technology. Both firms are led by CEO Fran Marcum, who is married to Dan Marcum, who sometimes serves in advisory roles to the firms' portfolio companies.
Relevance has investments in J2/Agisant, as well as in Cortac (advanced materials gear for first-responders, law enforcement and military applications); Opti-Logic, (laser rangefinders and rifle scopes); and, in SecureWaters, based in Chattanooga, according to the Relevance portfolio page.
NEST-TN made four investments in J2/Agisent through 2013, according to state TNInvestco records online. VTC
---