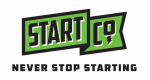 ERIC MATHEWS told VTC the StartCo Angels group he leads has 10 Angels actively engaged, after adding "three or four" in the past year, through a deliberately "slow and steady recruitment process."
StartCo, the sponsor of the Angel group, plans to close on June 30, 2015 a capital raise that is now underway with a $500K target, said StartCo Founder and CEO Matthews. Earlier this year, StartCo closed its first such Angels raise, bringing in $400K to support mainly StartCo accelerator portfolio investments.
Update: Mathews added that apart from the raises, the StartCo network of Angels has deployed $2MM directly in the past 18 months.
StartCo's three accelerators began today accepting startup applications for Seed Hatchery (B2B enterprise technology), Upstart (Woman-led) and Sky High (social innovation) accelerators, each of which run 100-day accelerator programs that kick-off this year on May 4.
A major new feature of this year's Memphis startup launch is the inaugural Start-Q event, May 14-17, 2015, with heavy emphasis on festivities and networking, as well as startup pitch competition, entrepreneur "office hours and other basics.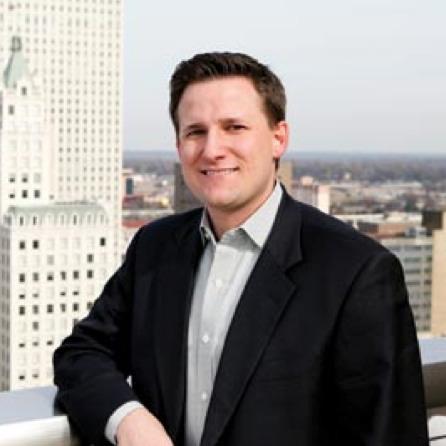 StartCo's Eric Mathews
Mathews said 33 startups have made their way through various StartCo accelerators since their inception. In November, StartCo announced that accelerator alumni Cabsolutely, eDivv, Pickle and Graph Story had collectively raised $387K in Angel investments. eDivv and Graph Story are also members of The TENN, the master accelerator class conducted by LaunchTN (formally Tennessee Technology Development Corporation, an agent of the State economic and community development agency, ECD).
Altogether, accelerator grads have raised $5MM to $7MM, Matthews said. He noted that all companies -- accelerator grads plus other client-companies that had lesser, but significant involvement with other StarCo programs and services -- have raised a total of about $10.4MM.
StartCo is the city's only formal Angel group at this time, said Mathews, adding that individual Angel investments are hard to track, and are certainly occurring outside formal groups, via informal networks.
Memphis "could stand to have another Angel group, or two, or three," Mathews said, adding that he believes as the startup and investment ecosystem matures, Angels will further coalesce.
VTC previously reported that directors of the Crews Center for Entrepreneurship are considering creating an Angel group that would be closely allied with Crews and with their mutual ally, the University of Memphis, targeting ventures spawned by UM students and faculty. Mathews acknowledged there have occasionally been conversations about collaborative efforts with Angel groups and networks based elsewhere, but none of that has yet borne fruit.
Investment in startups emerging from the city's accelerators is a high priority, and regular investment on that front will help spur other investment, he said.
StartCo's Investor Day for the accelerators' new cohort is to be Aug. 13, 2015. This year, StartCo and Nashville-based Jumpstart Foundry took care to ensure their Demo/Investor Days would not conflict, and Jumpstart's will be Aug. 20, said Mathews.
Separately, officials of the Memphis EPICenter, Memphis Bioworks and StartCo are meeting today to discuss the EPICenter's new FedEx-backed logistics accelerator's own 2015 efforts, said Mathews. The EPICenter initiative essentially succeeded StartCo's own former SparkGap logistics accelerator, which has not been terminated.
The EPICenter's Zeroto510 Medical Device Accelerator is expected to open applications in January, as well.
This story will be updated with details on all the Memphis accelerators, as warranted.
StartCo's advisors include attorney Emily Brackstone with the Baker Donelson and accountants with Marston Group. It relies on Archer Malmo for interactive/PR, and it banks with Paragon Bank, Mathews confirmed.
Its strategic partners include Mozaic Solutions, a geospatial information services provider, which provides consulting and API support for GIS, as support of accelerator startups.
Another core partner is IBM's Softlayer, which provides cloud-related services and infrastructure, and conducts "office hours" onsite for accelerator members. VTC