A SECOND industry-driven, information-technology-oriented initiative is emerging within the Nashville-Murfreesboro-Franklin triangle.
Tentatively dubbed the Rutherford County Technology Council, the group's immediate priority is addressing IT and related talent requirements articulated by local employers, according to Beth Duffield, who is vice president for workforce and related education issues within the Murfreesboro-based Rutherford County Chamber of Commerce.
Other issues of interest to the Rutherford group include research, entrepreneurship and capital. Verticals in which local businesses and educators have substantial presence include healthcare, logistics, manufacturing, aerospace and mechatronics, as well as IT and related domains, Duffield said.
Executives who have lined-up for membership in the new group include employees of Nissan (which manufactures within the county, at Smyrna); Middle Tennessee Electric Membership Corp.; Bondware; and, Intervan, said Duffield, declining to name other prospective members. Bondware offers a content management system (CMS), as well as the global Renderosity digital-animation marketplace and related services. Intervan provides services centered around electronic data interchange (EDI).
Duffield said a lead corporate executive -- who'll be the outfront ambassador for the program -- is likely to be chosen during the group's next organizational meeting, scheduled for tomorrow.
The Chamber is providing headquarters administration and backoffice support for the Council, which will be led by corporate executives. The new Council has no immediate plans to seek its own nonprofit corporate charter, Duffield told VTC.
Duffield said homegrown programs and services are needed to serve employers in the greater Murfreesboro community.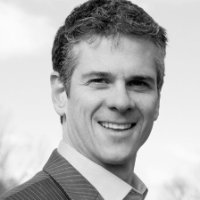 Huddleston
Fifteen-year-old Nashville Technology Council (NTC), based in Metro/Nashville, is an important resource and potential partner for the new group, though there are no formal collaborative ties currently, said Duffield. NTC is colocated with the Nashville Entrepreneur Center and is affiliated with the Nashville Area Chamber of Commerce.
"We certainly respect the work the [Nashville] Technology Council has done," said Duffield, adding that the Rutherford-centered group is likely to reach out to NTC regarding "best practices" and related matters, said Duffield.
She also said, "With the tech talent shortage in the Middle Tennessee area, including Rutherford County, it just make sense to focus efforts right here and right now. It has been my experience that having employers take the lead in these types of initiatives is the best way to guarantee success. Employers will set the agenda and lead the effort and the Rutherford County Chamber of Commerce will provide the support."
Asked for comment on the Rutherford initiative, NTC CEO Bryan Huddleston responded: "The Middle Tennessee region's economy benefits by having partnerships between technology businesses and education institutions driving technology. The NTC looks forward to collaborating to drive an advanced technology workforce throughout the region."
Duffield explained that the need to establish strong ties between local employers and educators, while providing on-going IT professional programming and training has grown in importance, while afterwork rush-hour commutes between Murfreesboro and Nashville to achieve NTC events have grown increasingly difficult and impractical for local techies.
Mufreesboro is located 29 to 37 miles from downtown Nashville, Franklin or Spring Hill. Spring Hill the home of the State-sponsored AutoXlr8r regional accelerator, as well as local Nissan production facilities.
The new Council is particularly keen "to create some of the energy here between employers and students," said Duffield.
The new Council aims to create energy by working closely with, for example, Motlow State Community College; the region's K-12 school districts; the Tennessee Small Business Development Center; the locally based Mind2Marketplace association; and, of course, Murfreesboro-based Middle Tennessee State University -- particularly its Computer Science department, which generates a significant portion of each year's CS college grads within Middle Tennessee. MTSU also offers a doctoral program in Computational Sciences.
MTSU CS alumni work within marquee-level companies in Middle Tennessee and beyond, according to the department's website.
Other local, regionally positioned Tech-related organizations include WorkIT Nashville and Nashville Software School, among others.
Elsewhere in Tennessee, formal regional IT-focused Technology Councils exist in Memphis and Chattanooga; and, in both those cities the local tech councils have regained substantial momentum in the past 18 months, or so. In Knoxville-Oak Ridge, venture- and tech-commercialization-oriented Tech2020 plays different, but complementary roles.
The Williamson County Chamber of Commerce is represented on the board of directors of the Nashville Technology Council, while the Rutherford Chamber does not hold such a seat, according to a board list that appeared in an NTC press release in August.
William County Chamber CEO Matt Largen responded to a VNC request for comment on the Rutherford Chamber initiative, and was asked specifically whether or not a similar initiative is under consideration in Williamson County.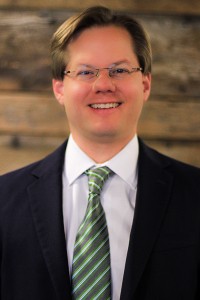 Matt Largen
Largen responded, "We have not and will not consider a similar move because our technology council is the Nashville Technology Council. Williamson and Davidson Counties have more in common than any other two counties in Tennessee. We have developed a number of partnerships with the NTC, including work around talent development and initiatives in Williamson County Schools. Plus the companies in Williamson County and Davidson County benefit greatly by being part of one single organization that promotes the industry and connects them with each other. Next year we plan joint programming with the NTC because I know the future of the Williamson County economy depends on a strong IT workforce, and the NTC is the steward of the IT community in Middle Tennessee."
Before joining the Williamson County Chamber in 2008, Largen was business-development director for the Nashville Area Chamber.
Despite occasional competitive strains, the Nashville and Williamson Chambers often act in close coordination. VTC