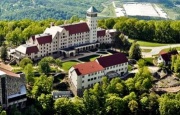 COVENANT COLLEGE is likely within the next 30 days to burnish further its reputation for producing entrepreneurs for the Chattanooga area, and beyond.
In downtown Chattanooga this Saturday, March 21, Covenant will sponsor a round of the faith-based Elevate business-plan competition, which is backed by Christian-oriented Telos Venture Capital of Redwood City, Calif. The winner will compete in the Telos finale in California, next month.
A month later, on April 21, the 60-year-old Christian liberal arts college at nearby Lookout Mountain, Ga., will hold its own Seed Project Pitch event, in which a student team may win a $10,000 grant.
Though the theme has periodically arisen in Chattanooga business circles for decades, these two student-entrepreneur events seem to represent fresh evidence that Covenant students are encouraged to strive, as the college says on its website, "to live out extraordinary callings" in many realms, including business.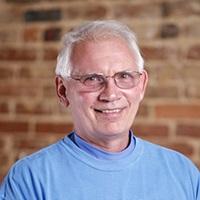 Bradshaw
Chattanooga Co.Lab Executive Director Mike Bradshaw told VTC he believes perception of Covenant as a spawning-ground for entrepreneurs is well founded. Co.Lab manages the city's annual GigTank startup competition.

Elwell
"I'm a huge fan of Covenant," said Bradshaw. He has helped judge previous Seed Project contests, and has mentored some of the same students at Co.Lab. He pointed-out that Co.Lab Co-founders Sheldon Grizzle and Enoch Elwell are both Covenant graduates.
Elwell, who heads Co.Lab's Co-Starters program, told VTC, "The thing that makes [Covenant] special is the culture is shaped by a theology that understands you can devote your life to service as a business person in the same way someone might devote their life to relief work or mission work."
Grizzle is now a partner in venture capital firms Spartan Ventures and Blank Slate Ventures. He told VTC he believes that, while most students are not likely to enter Covenant with a startup in mind, they are trained to think critically, evaluate choices, and look for needs, gaps or opportunities, and then articulate and advocate for their plans.
When students later join the economy and become immersed in their communities, it's perhaps not so surprising that they apply their skills, and their Christian ethic, to business and career matters, Grizzle explained.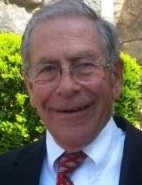 Frank Brock
Several sources also point to the influence of Frank Brock, who served in executive ranks of then-family-owned and Chattanooga-based Brock Candy Co.; and, who subsequently served 15 years as Covenant's president.
Asked for comment regarding Covenant and the role of his uncle Frank, Chattanooga resident and LaunchTN CEO Charlie Brock said, in part, "Covenant has done a great job of inculcating an entrepreneurial spirit in their students," through pitch contests and through the college's involvement in business-community events and programs. He added in an e-mail, "I'm biased, but I think that when my uncle Frank left Brock Candy in the mid-80's to head Covenant, he recognized the opportunity / need to bring a more business / entrepreneurial mindset to the students..."
At Covenant, then-President Brock was, by all accounts, known for his efforts to engage with students, mentoring many of them, including Grizzle. The former president remains active in Covenant's life, as a member of the board of Covenant College Foundation, of which he was also previously president, the foundation confirmed today.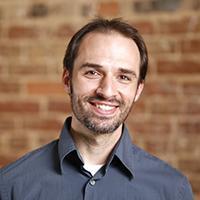 Grizzle
Grizzle said he believes President Brock exemplifies not only a business person, but a Christian who "seeks to do things that matter," and who likes "to wake up and work on problems and opportunities that make a difference in the world."
Noteworthy in this context is a years-old audio recording of Brock's remarks provided by the college, in which he seemed to touch on these matters. "Covenant comes from a theological tradition, but we were totally unaware of that part of it. It was the people who lived out that theology that we knew Covenant by," he said.
Like many of its peers, Covenant is organized to help students chart their paths, whether toward entrepreneurship or other pursuits.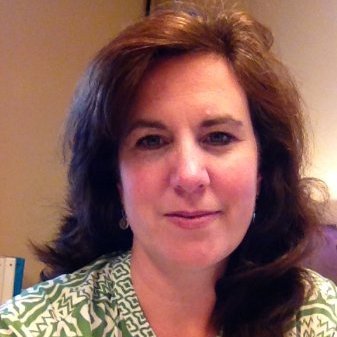 Goodman
The college's six-year-old Center for Calling & Career operates in a manner "rooted in the understanding that students have gifts, skills, interests, and abilities," explained Leda Goodman, the center's Office Coordinator.
"We want to help students identify needs in the community where their gifts can contribute and make a difference." Community service is thus viewed as something that can be accomplished via business, as well as through tithes, philanthropy and nonprofit enterprises, said Goodman.
Goodman recalled that nearly 20 years ago she and her husband, both Covenant alumni, joined the city's new-era entrepreneurs when they opened Greyfriars Coffee shop, and leased their excess commercial space to a Covenant grad with a new Web-development business.
Soon afterward, Jeffrey Cross, holding a Covenant computer science degree, began the first of several new design and software businesses in the city. Soon, Covenant grads founded tech startups TriCycle Inc., ThreeHD and Clumpie's Ice Cream Co., the latter led by Marshall Brock, cousin to Charlie.
Next, a third wave crested, bringing Spire (originally, LifeKraze), Chattanooga Football Club, Fancy Rhino, The Treehouse Project, and more.
Telos, Covenant's partner in this weekend's event, describes itself as "an early-stage venture capital fund that builds and invests in Gospel-centered, for-profit ventures" which "seek to serve the world, foster innovation, shape organizational culture and embrace a broad stakeholder perspective in Christ."
Covenant's board of trustees is elected by the General Assembly of the Presbyterian Church in America (PCA). The college relocated from St. Louis to its present location in 1964.
VTC research easily unearthed online materials describing a host of initiatives addressing educational and commercial, as well as spiritual and more secular initiatives addressing entrepreneurship within the context of Judaism, Islam and Buddhism, as well as Christianity.
In addition to the context of formal religion, the social implications of business, economics and entrepreneurship are also often addressed in such contexts as community, compassion, social justice and other topics. VTC
---