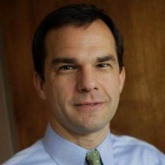 Last edited 8:08am 3 Feb. 2016. Details at bottom.-Ed.
CHATTANOOGA-based FourBridges Capital Advisors is likely to expand its senior-advisor ranks to tap into opportunities in the Southeast, and the firm's partners give serious thought to creating a venture-capital fund.
Managing Partner Frank Williamson, 45, told Venture Tennessee that the company opportunistically adds senior advisors when it can land top talent, and welcomes approaches from would-be advisors in such markets as Tampa/Orlando, in Kentucky and the Carolinas, as well as in Tennessee.
Williamson, a native of South Carolina, stressed that Chattanooga has proven an excellent vantage from which to monitor and visit other southeastern states, or even portions of Mid-West states such as Indiana.
He confirmed that the subject of a VC fund seem to arise about three times each year. VC fund management is hard work, he cautioned.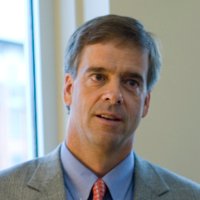 Charlie Brock
FourBridges co-founder and Chairman Charlie Brock took the helm of state-backed nonprofit LaunchTN three years ago. Williamson serves on the LaunchTN board of directors with a committee focus on capital formation.
VNC reported last summer on the to-do list that Brock said he must accomplish before returning to business full-time. Brock publicly made clear when he took charge of the public-private nonprofit that he intended to continue supporting Chattanooga's progress, through it all.
In his LaunchTN role, Brock reports to the state's economic and community development agency, led by Commissioner Randy Boyd, who chairs the LaunchTN board and who also has a lengthy entrepreneurial history.
FourBridges has five partners with the firm. In addition to Williamson, the full-time partners are Andy Stockett, Chris Rowe and Ralph Montgomery.
The fulltime partners divvy-up the Southeast territory. Brock is, of course, fulltime with LaunchTN. He maintains residence in both Chattanooga and Nashville. He is sometimes able to provide helpful information for FourBridges, said Williamson.
Williamson's comments followed close in the wake of the firm's announcements of additions to their senior advisor team, which focuses on developing M&A assignments and other engagements.
Fourbridges announced that two senior advisors joined the firm: Mike Hatcher, co-founder and a former COO of Knoxville-based TeamHealth (NYSE:TMH); and Atlanta-based Doug Johns, a Tech-sector veteran with both corporate and advisory experience.
In a series conversations over several months with Williamson, Hatcher and Johns, they variously emphasized that in the Southeast there are many aging entrepreneurs across industries who know it's time to exit their companies, as well as early- and growth-stage companies that very seriously need to raise further capital and/or recapitalize.
Williamson and Hatcher stressed, too, that in mid-range or smaller cities, entrepreneurs, bankers and other advisors supporting a company place a real premium on securing advisors who have meaningful presence in their communities and who genuinely invest energy in knowing their situations well. Thus, local advisors in more distant markets are valuable, said Williamson.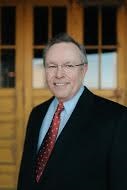 Mike Hatcher
Hatcher, 65, told Venture Nashville last week that he has begun identifying prospective transactions and other advisory engagements.
He said he believes his work is likely in the next year or two to benefit the Oak Ridge-Knoxville region as well as FourBridges, partly by helping business owners realize the full value of their businesses through transactions.
Hatcher remains founder and CEO of Knoxville-based Medical Waste of America, Medical Supplies of America and Hatcher-Hill Properties.
And, he continues to pursue Angel investing independently and via Nashville Capital Network's Angel Fund and through Knoxville's Lighthouse Fund. His Knoxville-area investments have included The Convenience Network and Vendor Registry.
Hatcher was also a founding investor in Knoxville's The White Stone Group (TWSG), a healthcare communications and workflow management platform company, which sold in 2015 to Norcross, Ga.-based MEA|NEA, a KKR portfolio company, on undisclosed terms.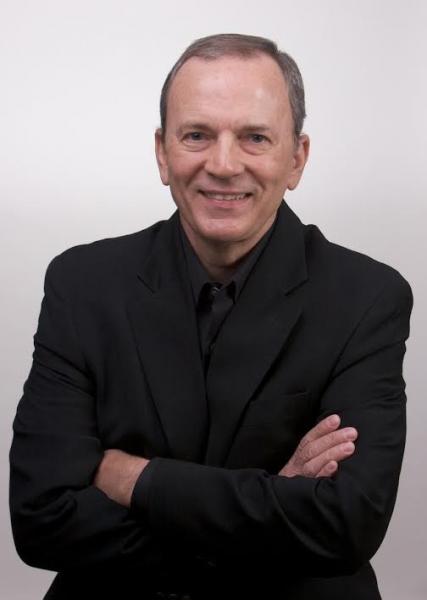 Doug Johns
Atlanta-based Johns, 66, is chairman of NIVIS LLC, described as the world's leading developer and integrator of wireless network technologies. Prior to joining Nivis, Johns was a technology advisor for an investment banking firm.
Among earlier experience, Johns was SVP for worldwide operations with Internet Security Systems; and, he helped grow major business units for IBM and for Compaq Computer. At Compaq, he was SVP/GM for the Personal Computer Division. He also owned a supply-chain management company that produced build-to-order IBM NetVista personal computers.
Other key FourBridges team members include Senior Advisor Miller Welborn, who is also a partner in Chattanooga's The Lamp Post Group and is chairman of the board of Cornerstone Community Bank.
Also affiliated with FourBridges are Lance Healy, a principal in Real Asset Capital, in Atlanta; and Nashville-based Stephen Susano, who is also a principal in Stones River Group.
Securities work is handled via FourBridges Securities, and Healy, Johns and Susano are licensed, said Williamson. VTC
Last edited and corrected 8:08 a.m 3 Feb. 2016 -- This article has been corrected to make clear Brock is, of course, full-time at LaunchTN. In one paragraph, the author inadvertently lumped Brock in with full-time partners in FourBridges, and regrets that misstatement. Several edits were made to correct and clarify that passage and related material. -Ed.
---