Update: ACG said Sept. 3, 2015, it is putting together a $1MM-$5MM micro-seed fund to support Kansas City-area investments.-Ed.
ANGEL CAPITAL GROUP, based in Knoxville, is combining with Minneapolis-based RAIN Source Management, raising capital and expanding its offerings to serve Angel investors in additional states.
Knoxville-based ACG CEO Eric Dobson told VTC that RAIN Source Management founder and owner Steven Mercil is becoming an ACG co-owner. Co-owners Dobson, Mercil, Founder Rachael Qualls and Scott Ewing, ACG's COO, all hold minority stakes. ACG site here.
Simultaneously, ACG has secured some financing in the form of convertible notes from some ACG member Angels, ahead of a projected $1.5MM Series A capital raise, Dobson confirmed, adding that he welcomes conversations with potential investors.
Mercil has served in an advisory capacity to 25 Angel funds based in a total seven states, and those funds have attracted $20MM in committed capital. Many of the funds remain active investors. Among other distinctions, Mercil has previously served two terms as board member and treasurer of the nationwide Angel Capital Association.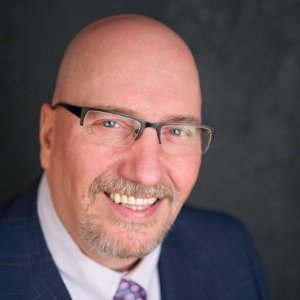 Steve Mercil
As a byproduct of the integration of Mercil's business and intellectual property into ACG, ACG will also manage a contract with a Minnesota nonprofit organization -- which operates as RAIN Source Capital. The nonprofit conducts grant-funded projects related to capital formation and economic development, both Mercil and Dobson told VTC.
Mercil's interests in the 25 funds are to be conveyed to ACG, Dobson confirmed, adding that he knows of no one who has created as many successful Angel funds as Mercil.
The Appalachian Regional Commission (ARC) has been a key source of RAIN Source Capital grants.
It was in that ARC context that Mercil previously consulted to Knoxville's Lighthouse Fund, led by John Morris, who also recently created Clearpath Ventures and who was previously CEO of Tech2020, Morris said when interviewed for this story. Morris introduced Dobson and Mercil; then, about six months ago, ACG and RAIN Source Management began negotiating toward collaboration.
Dobson and Mercil confirmed that AGC plans to introduce in Kentucky a new model for its expanded offerings within the next few weeks. They declined to provide details.
Asked about Tennessee, Dobson said ACG "definitely" aims to do more Tennessee deals and is giving particular scrutiny to some recent graduates of the MediaWorks accelerator program of the Knoxville Entrepreneur Center (KEC). In June, Dobson also spoke with VTC about his desire to strengthen in-state ties.
Dobson said AGC plans to offer the new model program to the 25 funds previously advised by Mercil. Dobson expressed confidence that many of the 25 funds will adopt the new offering.
Dobson also said he believes those adoptions -- plus other AGC market-development efforts -- could establish ACG as the largest group of Angel investors in the nation by mid-2015, with a presence in as many as 12 to 17 states, up from its current five-state, six-chapter network.
Achieving broader scale for an Angel group is essential in the face of policy- and technology-driven change in the sector, and with all parties expecting faster decision-making and other improvements, said the CEO.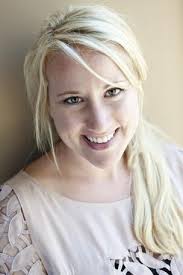 Rachel Qualls
Asked how he personally views all these developments, Dobson said, "I feel fantastic." He continued, saying that Founder Rachael Qualls "did an amazing job building this thing and she should be celebrated for it."
Dobson added that, having himself created other ventures, he recognizes the "dedication" to ACG that led former majority-owner Qualls to support the changes now underway. Prior to joining ACG in 2012 as chief financial analyst, Dobson was CEO & President of TrakLok, a Knoxville-based technology company focused on the freight/cargo sector.

In 2007 at age 28, Qualls chartered then-Angel Network of Sumner County, with support of some business leaders in that community just northeast of Nashville.
In 2013, Qualls returned to her hometown, Kansas City, Mo., where she became majority owner of Venture360, which offers a SaaS reporting platform for VCs and Angel investment firms.
ACG plans some analyst and operations hires to accommodate increased deal flow.
ACG is already "at capacity" in dealing with about 500 opportunities per year, said Dobson. Its dealflow is projected to rise to an annualized 1,000-2,000 companies by Spring.
Ewing, the COO, joined ACG last spring from Venture Incite, a Solidus-backed firm previously based in Knoxville.
ACG currently operates in Tennessee (Knoxville and Nashville), Missouri (Kansas City), Colorado (Denver), South Carolina (Charleston) and Florida (Ft. Lauderdale).
RAIN currently supports 25 funds in Idaho, Iowa, Minnesota, Montana, North and South Dakota, and West Virginia. VTC