Updated In June 2018: TFP reporter Mark Pace reported RootsRated had shifted from B2C to B2B white-labeling its software and custom content for other brands. Atlanta's concentration of tech talent and corporate brands was attractive. 3 April 2018: RootsRated raised $6.5MM Series A from TechOperators, Fidelis, Alerion and others, and announced its relo to Atlanta. 9 Feb. 2017: CEO Glover said 8 Feb that the company generated nearly $1.5MM revenue in 2016 and will pursue further capital.-Ed.
ROOTSRATED, the Chattanooga media platform focusing on outdoors-experience content, has raised "around $3MM" since its inception in 2011, including progress thus far in a Series A raise still underway.
Founder/CEO Fynn Glover confirmed for Venture Nashville that the Series A target is $2MM, of which more than $1.5MM has been raised, reflecting a $100K rise since the company filed Oct. 30.
Glover, 27, said the company is likely to pursue a Series B raise in 2016, with a target possibly in the $3MM-$5MM range.
Within about 12 months, Glover said he expects the company to reach breakeven or better and have a profile in about 25 U.S. markets. The company's outdoors positioning is aligned with a widely recognized trend in Americans' increased interest in healthy lifestyles, he said.
RootsRated is a four-year-old B2B play, generating revenue by monetizing its content through relationships with major brands and retailers -- first in Outdoors, and perhaps eventually in such additional verticals as Travel, Hospitality, Healthcare and others, said Glover.
Its content -- resident on its own website and/or available via brand/retailers' sites -- emphasizes curated selection and solid descriptions of very attractive outdoors experiences, as well as longer-form feature stories. Its editorial emphasis is currently on hiking, trail running and backpacking, with segments such as trail biking among future targets.
Its content value for brands/retailers is emphasized over its audience size, Glover said. RootsRated's sweet spot is the age 25-34 demographic, with female/male weighted about evenly. The age 18-24 and 35-44 brackets are weighted 2nd and 3rd.
The company has about a dozen FTEs, including Chief Technology Officer Brian Wleklinski and COO Jasdeep "Jas" Garcha. [Update: the company said in a release Nov. 12 that it has 17 FTEs.]
The RootsRated crew includes another pivotal slot -- that of Managing Editor Lou Dzierzak, who oversees four regional editors, wrangling more than 50 proven freelance writers scattered nationally, said Glover.
Joining the RootsRated team earlier this week: Laurel Creech, who until recently led sustainability and healthy living initiatives in the Administration of now-former Metro/Nashville Mayor Karl Dean. Earlier, she was the widely known head of "Team Green," an outdoors and environmental affinity group organized and run for years by WRLT Lightning 100.1FM in Nashville.
Fresh capital will be used to advance RootsRated's technology and expand its marketing efforts through new hires.
In addition to high-net worth individuals, current RootsRated investors include VCs Chattanooga Renaissance Fund and San Francisco-based GrowthX, said Glover, adding that he believes GrowthX is establishing a Tennessee presence.

Wheeler
RootsRated has over the past three years received crucial guidance from his two co-founding investors: Dawson Wheeler, the founder and owner of Rock/Creek, the Chattanooga-based outfitter; and, Gordon Seabury, CEO of Santa Barbara-based outfitter Toad & Co., as well as recently appointed chairman of the Outdoor Industry Association (Boulder and D.C.). The three co-founders hold controlling interest in the company.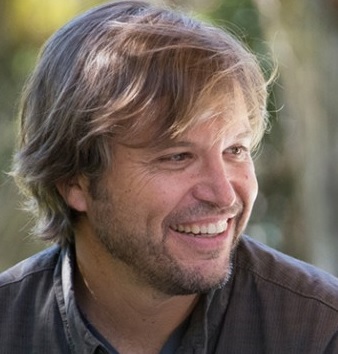 Seabury
Wheeler made the Seabury introduction. Glover said Dawson and Wheeler put him and his plans through about nine months of vetting, before greenlighting deeper involvement.
Glover emphasized that Rock/Creek Marketing/Creative Director Mark McKnight also holds a stake in the company and has been a source of regular, influential mentoring for him.
In addition to Glover, Garcha, Wheeler and Seabury, people named in RootsRated's recent SEC filing include SmartFurniture Chairman/Founder Stephen Culp (also a Chattanooga Renaissance Fund GP); and, Greg Williams (a partner in Backbone Media, Colorado). Glover said all his board members are important advisors.
RootsRated VC GrowthX's man in TN is Brad Holliday of Nashville. He's been mentoring startups here locally for several years and also is principal of AmplifyBizDev, according to his profile.
Advisors to RootsRated include attorneys with Miller & Martin, and accountants Henderson Hutcherson & McCullough. The startup banks with Regions.
No investment banker has yet been mandated by RootsRated, though Glover said a banker may be selected for the company's eventual Series C round, if not sooner. VTC