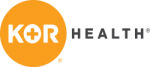 KOR Health, which offers a mobile platform for consumer health engagement and population-health management, continues to pursue its $1.6MM Seed-capital raise following Chattanooga's GigTank Demo Day.
Though Healthcare was not the sole focus on the July 29 event, Lee Phillips, KOR's chief marketing officer, said valuable conversations took place with potential investors.
In addition to Healthcare and the Smart Grid (electric utility) sectors, much of GigTank event was devoted to 3D Printing startups. The event drew more than 800. GigTank's startup roster is here.
Phillips told VNC that KOR Health "absolutely" aims to talk with Nashville investors, in addition to those in Chattanooga and beyond. Asked about a possible Series A round, he said such an effort could come in 2015.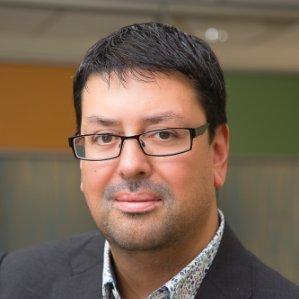 Lee Phillips
Because it has national ambitions, the Chattanooga-based company -- which also has a Miami presence -- will also soon establish its presence in the San Francisco Bay Area, Phillips said.
The Seed round announced by KOR Health management during GigTank is only to benefit the KOR Health business, which is now focused on building-out its tech platform, said Phillips. KOR has a total of about 15 employees and contract workers.
In addition to making road-show presentations to investors, Phillips said the company has begun reaching-out to potential allies in Tennessee and elsewhere. He cited as an example Middle Tennessee-based OnFocus Healthcare.
KOR was founded by Chattanooga/Miami entrepreneur David McDonald, whose marketing and engagement firm -- Lift 1428 LLC -- has also spun-off ProjectLift, a Miami-based line of business that guides seed- and early-stage companies from inception to market entry.
McDonald has not sought to replicate ProjectLift in Chattanooga, where GigTank and other emerging groups already play similar roles, said Phillips. ProjectLift and KOR Health's separately incorporated Florida offices are in the University of Miami Science & Technology Park, a project of Wexford Science & Technology.
Since inception, KOR has been funded by McDonald, said Phillips. KOR was registered in Tennessee in December 2013, according to state records online.
Advisors to KOR Health include the Chattanooga-based Decosimo accounting; and, attorneys with Chambliss, Bahner & Stophel. Sister company Lift 1428 supports its marketing and PR.
The planned California office will be headed-up by KOR's COO, Maria Currier, Phillips said. She currently doubles-in-brass as a client-services manager for Lift 1428, according to her LinkedIn.
McDonald was founder and previously CEO of the former True North Custom Publishing, a marketing and media services company in Chattanooga. He stepped down from that role in 2012. Today, Healthcare marketing is a key service offering of successor company True North Custom, according to its website.
Asked about the meaning of the "KOR" portion of the KOR Health brand, Phillips confirmed that KOR is a play on the word "core," an allusion to "your inner health." VNC