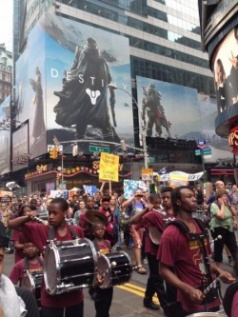 REZLI, the software platform created by a Chattanooga startup that previously produced tournaments, will now focus on supporting interactive gamers and others who are building personal career networks and pursuing jobs they prize.
A $1.4MM Series A round was recently completed by parent Iron Gaming Inc., according to Cory Allison, who is its president, CEO and a director. Proceeds will support platform development and early marketing.
A Series-B raise is likely to support full market entry, next year. A target has not been set for the B-round, but it could be in the $3MM range. Allison said Series B talks at this time would distract her from operational priorities. After all, she's still collecting A-round checks.
The company has received a total $4.4MM in investments, since inception in 2012. [Cumulative SEC filings here.]
Allison said the company's board of directors is likely this week to adopt a formal corporate name change, adopting the REZLI brand name, which connotes "resume links."
The company has said publicly it is determined to become the personal "growth and development" ecosystem-of-choice for gamers and others.
In-line with that lofty goal, it recently recruited its director of product development from CareerBuilder: After a decade there, Ricardo Martinez left his post as senior director of software product development. CareerBuilder bills itself as the nation's largest jobsite.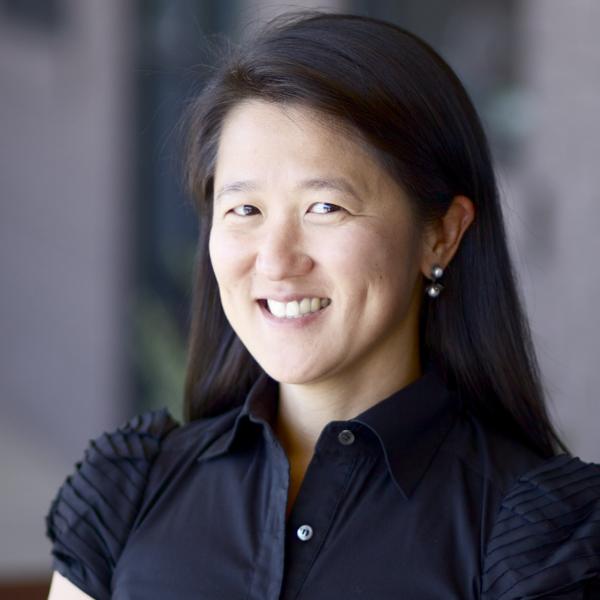 CEO Cory Allison
Allison said that REZLI users will for the most part of have free access to the platform, to post resumes, portfolios and other evidence of their talent and progress in a vocation.
The company will earn money from employers, educational institutions and others who pay a modest annual fee to publish career and related opportunities.
Describing herself as "very very frugal" and averse to raising more capital than is actually needed, Allison said the company is likely to explore the Series B in 2Q/3Q 2016.
By that point, REZLI will also have gained ample experience with beta-users and will have perfected its user experience, as well as possible premium features, she said.
In the wake of the recently closed Series A, there are about 35 individuals or entities on the company's cap table. There were 10 investors onboard as recently as September. The A-round was only open 45 days.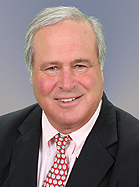 Lex Tarumianz
Its five board members collectively represent controlling interest in the company. The board members are, in addition to Allison: Chairman Lex Tarumianz, businessman and founder of Chattanooga VC Blank Slate Ventures; Ben Probasco, affiliated with Kinsey Probasco Hayes, a real-estate developer; Robert S. Johnston Jr., perhaps best known for his and his family's multigenerational role in Coca-Cola bottling; and, Chris Fehr, who represents individual investor LH "Hacker" Caldwell, who also owns TSW-II Capital Advisors.
Also among key investors in the Series A -- both introduced to Allison by Tarumianz -- are Angels Frank Fowler, the Lookout Mtn. arts dealer; and, Buddy Faulkner, who owns a Chattanooga architectural firm.
Chattanooga's The JumpFund, which invests in Women-led growth businesses, also invested in the Series A, Allison said. Allison is a partner in The JumpFund.
When formed in 2012 by original co-founders Darwyn Sipling and Aaron Welch, the company focused on producing online and live interactive gaming tournaments. The co-founders left the company in 2013 and in 2014, respectively.
Allison said the company did a half-dozen significant and well-received events during 2014-15. However, even though the company had gotten "pretty close to breakeven," continuing to try to scale and sustain a stable, profitable company based on events tied to moving targets -- proliferating games and quickly shifting fan tastes -- proved a daunting option, said Allison.
As in most pro sports, only a fraction of the millions of game enthusiasts can earn a living as professional competitors, and this reality confronts teen-age enthusiasts as they begin to view the job market, Allison noted.
Largely as a result of that insight, a more attractive option emerged: Supporting participants who seek to capitalize on their talents and leisure-time pursuits, to create careers and income, she added.
Though interactive gamers are its initial focus, as REZLI's business-development effort grows a large group of additional industries, affinity communities and interest groups, will become targets.
For example, Allison said, REZLI could pursue high-school athletes vying for college scholarships, or students in medical schools. She noted there are more than 400 postsecondary institutions with studies in interactive game design.
The CEO said she is eager to know of any competitors -- LinkedIn is an obvious candidate -- but, the current offerings of early-stage companies that have been spotted -- e.g., esportscareer.org -- do not seem to pose a threat, now.
Ultimately, the audiences that REZLI develops could prove attractive to such players as Linkedin, Facebook, Google and others -- making REZLI's sale to a strategic bidder its most likely exit path.
Advisors to the startup include attorney Mattias Jannerbo of Miller & Martin, and it banks with CapitalMark (set to merge with Pinnacle Financial Partners). It is in discussions with a PR firm.
The REZLI platform has been developed in partnership with Carbon Five, a Bay Area software-development firm that now has a Chattanooga office.
Allison, 44, joined REZLI this spring, becoming first COO and then CEO. She was recruited by Tarumianz and others. In addition to being an investor and formerly a consultant, she has also worked in technology for Unum and other corporates.
She holds an MBA (Information Systems) from Georgia State University and a bachelor's in Psychology from Washington & Lee University. She attended The Bryn Mawr School, in Baltimore.
The company's only SEC filing to-date -- in August 2014 -- is located here. VTC


---