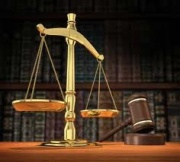 DIVORCESECURE, a startup in Memphis' SeedHatchery accelerator, is working to raise $275K Seed capital, in hope of supplanting family-law paper-shuffling with smarter, more efficient digital processes.
Majority owner and Founder-President Hirsch Serman told Venture Tennessee that the company received a total $25K investment from two high net-worth individuals aligned with the SeedHatchery program, after entering the accelerator. DivorceSecure Co-Founder and CTO Noam Davidovics also owns a stake in the company.
DivorceSecure aims to complete its full Seed push around the time of SeedHatchery's Demo Day, Thursday, Aug. 13.
Its plans call for a further capital raise in Fall 2016, though no target has yet been established, Serman told VTC today.
Not long after his own divorce was settled in 2014, Serman realized that the paper processes lawyers and consumers deal with during and after divorce represented a pain-point and market opportunity that remains largely unaddressed.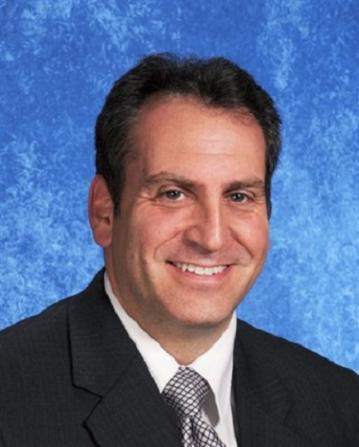 Hirsch Serman
Led by CTO Davidovics, Serman said the company's minimum-viable product (MVP) is "well on-track" for completion by the end of this month. The startup has already enlisted several attorneys and nearly 40 consumers ahead of a private-beta run.
Though further platform development is scheduled during 2H 2015, DivorceSecure's MVP will initially include a software wizard with features that help users inventory assets and assign disposition priorities and preferences, which are the building blocks of each party's negotiation strategy, Serman explained. The platform also helps consolidate all relevant information and the reports that it produces can be adapted for response to interrogatories from other parties.
Elements to be added to the platform in early 2016 include a collaboration tool; a document-management system (designed with attorneys' administrative needs foremost in mind); and, an estate-planning feature that helps define allocation of assets among beneficiaries, among other things.
Serman projects DivorceSecure operating with about 70 professional subscribers aboard by August 2016. The owners expect to reach breakeven or better in 2017; and, in 2018 they project surpassing $1.5MM annual revenue from combined divorce and estate-planning users. That revenue goal is somewhat conservative and probably "beatable," said Serman.
Initially, the company plans to emphasize marketing to lawyers and their firms, and may opt to white-label its offerings to law firms. Current plans call for law practices to pay DivorceSecure $175 per year for each divorce client they support with the system. Consumers that sign-up directly online would pay $175 each, per year. There is no freemium service.
Serman, 46, said he believes the DivorceSecure brand -- which he hopes can become an umbrella like TurboTax or Intuit -- can ultimately span all facets of family law.
Divorce is its first target, because of the decision-making urgency associated with it. Estate planning is to be the next process targeted. It has roadmapped further opportunities, he said.
Asked about competitors, Serman cites two entrants: Practice-management-oriented Clio (Vancouver, B.C.) and Y-Combinator grad WeVorce, which CrunchBase says has raised at least $3.4MM.
Serman stressed that the DivorceSecure platform is not derivative, but was built from the start with family-law productivity, attorney-client communication and the quality of strategy execution as priorities.
DivorceSecure's two board members are David Katz, a lawyer and an acquisitions-integration executive with Memphis-based Terminix Servicemaster; and, entrepreneur Michael Burnham, who in 1998 sold family-owned and Memphis-based Lewis Supply Co., and then founded Memphis-based My Next Phase, which advises "pre-retirement" clients who transitioning to retirement. Though not yet equity holders, Katz and Burnham have both expressed interest in considering investments at a future round, said Serman.
Outside advisors include two Memphis-area family-law attorneys, Patricia Chavetz and Stephen Libby.
Serman also took pains to note the SeedHatchery support he gets from the StartCo team, including CEO Eric Mathews; President Andrew Fowlkes; Managing Director ​Mara Lewis; and, VP Al Pickett.
His SeedHatchery mentors include Carla Balch (Altos div., Flatiron Health); Charles Hurst (Ultimate Dental, Endoco); and, John Ogle (Ogle Business Concepts).
Given its stage of development and its board and advisors, the company has no plans to retain outside advisors, though that may be revisited in 1Q 2016, the CEO said. The company banks with Regions.
Serman, who began his career as a CPA-wielding Ernst & Young auditor, holds an MBA in finance and accounting from Case Western Reserve University's B-school, and earned his bachelor's at New York's Yeshiva University.
More than 28 years ago, Serman immigrated to the U.S. from Cape Town, South Africa, and moved to Memphis seven years ago. VTC
---