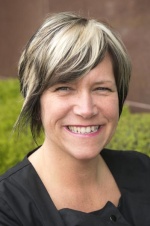 EPIcenter Memphis President Leslie Lynn Smith is having "real, honest conversations" with Memphians about strengths and gaps within the city's business ecosystem, and before Labor Day she is likely to offer strategic recommendations drawn from those discussions.
The Entrepreneurship-Powered Innovation Center (EPIcenter) is a program operated under the aegis of the Chairman's Circle, a Memphis Chamber of Commerce auxiliary that has more than 100 local senior executives as members.
Smith is now about five months into her role as the first chief executive of the year-old EPIcenter initiative. She was previously CEO of TechTown, an innovation and economic-development champion in Detroit, her hometown.
Smith told VTC that genuine collaboration with actors across the Memphis business ecosystem -- rapidly scaleable startups, bootstrapped Main Street businesses, and everything in between -- is important, if EPIcenter efforts are truly to reflect principles of "inclusiveness and economic justice."
In addition to collaboration, the Chairman's Circle has called for leadership on the order of that required for a "Moon Shot." On a Chamber webpage, the group states the purpose of the EPIcenter as: To create a single front door to the entrepreneurial ecosystem in the Greater Memphis area by directing and coordinating existing resources, as well as developing and leading new programs in key strategic sectors.
Making good choices is vitally important in Memphis, now, she said, adding: "I think we're in the process of making a really, really big bet on Memphis and it is a legitimate and well-founded bet."
Big bets come with big questions. For instance, How does Memphis capitalize on its core medical and logistics industries, while ensuring that other innovative segments of the business community are also genuinely engaged?
With such grand questions being tackled, said Smith, all parts of Memphis must be "connected and empowered" to ensure a broad-based, robust and collaborative effort. Then, in addition to core offerings, programs and services must be adapted for individual communities.
Smith said she's glad that the lead nonprofit host for EPIcenter -- Memphis Bioworks Foundation (MBF) -- has retained consulting firm U3 Advisors to support MBF's continuing work within the Medical District that is still unfolding, and in which MBF has been a driver for nearly a decade. MedDistrict-related links are here, here and here.
Smith underscored that Medical District plans call for it to become a robust, diverse "neighborhood and community," in which non-medical ventures may also thrive.
Smith noted that while Detroit and Memphis have much in common -- such as their kinship to their rivers, their music, strong manufacturing traditions and legendary food -- she's glad the cities are also distinctive, thus assuring that she will be challenged to grow, personally and professionally.
In a real sense, the seeds of EPIcenter were planted in 2012, when the Memphis Chamber issued findings from its self-assessment, calling for the entire business community to become more involved in "transformational" economic-development initiatives -- with one goal being the mobilization of 1,000 new entrepreneurs, in perhaps 500 companies.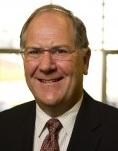 Steve Bares
Previous VTC interviews in Memphis have made clear that beginning in 2012-14, in response to the Chamber's self-assessment and recommendations, MBF President and Executive Director Steve Bares began playing a major role in devising and advancing what became the EPIcenter concept.
Bares continues to keep a close eye on the program, which resides within nonprofit MBF. Smith is an MBF vice president, focused solely on the EPIcenter.
Notably, Memphis prime-mover and AutoZone entrepreneur J.R. Pitt Hyde, a long-time backer of Bares-led MBF and of Memphis' percolating medical-devices and life sciences sector, said in a 2014 MBF press release that while existing Memphis accelerators and incubators were doing "successful work," the city needed to "get to the next level where startups can move beyond the startup phase." Hyde added that the Chamber's Chairman's Circle was "stepping up to transform Memphis into a destination for talent, companies and investment."
The de facto coalition of organizations allied -- apparently in meaningful ways -- with EPIcenter includes the Economic Development Growth Engine (EDGE) of Memphis & Shelby County; VC firm Innova Memphis (a for-profit subsidiary of MBF); Start Co. (an accelerator and Angel-capital organization); incubator EmergeMemphis; and, the Crews Venture Lab (Crews Center for Entrepreneurship, aligned with the University of Memphis).
Even while engaged in intensive "discovery and analysis" and planning, Smith has jumped into daily operations.
For example, EPIcenter, which already hosts the ZeroTo510 medical-devices accelerator, is collaborating this year with local accelerator sponsor StartCo for a combined startup Demo Day, set for Aug. 13. StartCo hosts the SeedHatchery, Upstart and SkyHigh accelerators.
Simultaneously, among other things, Smith is preparing to support the convening of the inaugural cohort of the EPIcenter Logistics Innovation Accelerator, which is sponsored principally by FedEx. Events schedule here.
Also, Smith recently joined with others in the community to develop and submit an application for a grant that is to be awarded via the "Startup in a Day" initiative, which is jointly sponsored by the U.S. Small Business Administration and the National League of Cities. The grant would help fund an online community portal at EPIcenter. Details here.
Smith is also preparing to collaborate with colleague Allan Daisley, MBF's director of entrepreneurship and sustainability, to launch a CoStarters program based on the model developed by the international CoStarters program, based in the Company Lab, in Chattanooga. Daisley also serves as head of the ZeroTo510 accelerator and other programs.
Meanwhile, the National Business Incubation Association (NBIA) on July 7 announced Smith's appointment for a three-year term to its 15-member board of directors. Other NBIA board members include representatives from Innovation Depot in Birmingham and Enterprise Innovation Institute at Georgia Tech, in Atlanta.
Prior to joining Detroit's TechTown, Smith was director of business acceleration for Michigan Economic Development Corporation. She was also a VP with Comerica Bank, a principal with Trammell Crow and CFO with a large privately held real estate company.
TechTown was founded in 1999 by Wayne State University in partnership with General Motors and Henry Ford Health System, with an initial focus of commercializing university-linked intellectual property. In a recent blog post, Smith's successor referred glowingly to just-departed Smith as "indomitable."
Smith earned her master's in public administration via the University of Michigan at Flint, and a bachelor's in Management and Finance at Cleary University. Smith, 48, and her husband have three children, ages 9 to 22. Her LinkedIn profile is here.
The EPIcenter is located at 20 South Dudley Street in Memphis (38103), a building owned by MBF.
One of Smith's first initiatives upon landing at MBF was to move out of MBF executive offices on the 9th floor of their building, into a groundfloor space that had previously housed the nonprofit Memphis Academy of Science & Engineering (MASE), a charter school founded by MBF in 2002 and still chaired by MBF's Bares.
Smith said it'll probably take 24 months to determine whether EPIcenter's current location within MBF, in the city's Medical district, is optimal or another venue should be considered. VTC
---