LEADERSHIP TENNESSEE, a leadership education initiative of Lipscomb University's Nelson & Sue Andrews Institute for Civic Leadership, has received a $750,000 grant from the Bill & Melinda Gates Foundation to expand the program's offerings, scope and impact on Tennessee.
Leadership Tennessee, launched in February 2013, is designed to cultivate a statewide network of business, nonprofit, education and government leaders who are committed to addressing the state's challenges and opportunities.
"To be chosen as the recipient of this grant gives Lipscomb a unique opportunity to partner with an organization that is having a profound impact in the lives of billions around the globe by funding initiatives that identify needs and drive change," said L. Randolph Lowry, Lipscomb University president. "This grant is affirmation from a highly respected organization, which believes strongly in the importance of education, that Leadership Tennessee is a valuable program that is making a difference in our state and its individual communities. It is also a reflection of many people in the Lipscomb community who have worked very hard over the last several years to engage the larger community through a number of programs. This is a tremendous honor."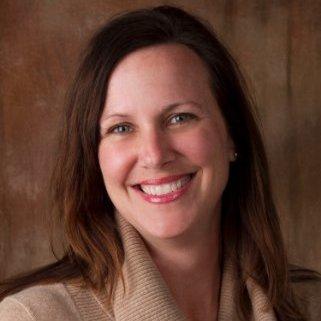 Cathy Cate
Cathy Cate, Leadership Tennessee executive director, said the Gates Foundation grant provides resources to expand the program beyond its current format.
"This is very exciting for Leadership Tennessee and validates the effectiveness of the program and the long-term potential impact it can have on our state," said Cate. "The grant will give us an opportunity to include more conversations around key issues in more areas of the state, incorporating our growing alumni network as well as new and existing partners. A strength of our program is that we are a neutral voice bringing together individuals with a variety of viewpoints and interests to give them a forum to develop their own informed opinions about issues statewide."
The grant, which will be disbursed over a three-year period, will be used to fund administrative needs. In addition, it will:
Develop statewide forums, in partnership with organizations throughout the state, including a series of timely and relevant discussions by community members on topics of state importance such as access, equity and economic development, and education's role in addressing these issues. These forums would be facilitated by Lipscomb's network of nationally known and trained professionals and facilitators. Through these conversations, communities will have a greater awareness of the connection between the addressed issues and greater quality of life in the state;
Expand the alumni network of Leadership Tennessee and continue to encourage them to be leaders in engaging others in dialogue on issues of importance in their local, regional or statewide communities and to create change and conversations in these communities;
Launch a leadership education program targeting young and emerging leaders to expand dialogue about key issues through a series of seminars and/or other development opportunities;
Convene statewide conversations of significance through seminars, forums and facilitated conversations about key issues affecting those areas; and
Continue to grow Leadership Tennessee's signature program, a 10-month program providing collaborative learning and dialogue spanning the state's three grand divisions, issue-specific education for demonstrated leaders and a diverse representation of participants and opportunities to affect change.
"We need to embrace and respect the differences in our communities, but we are one state. The goal of these programs is to break through the barriers that keep us from collaborating and to make Tennessee the best it can be for all of its citizens," said Cate.
The program came to the attention of the Gates Foundation through several past Leadership Tennessee participants, who credit the program with identifying, cultivating and nurturing collaborative leadership through learning, reflection and action.
"As a Leadership Tennessee alumna, I have learned from my colleagues and count them as friends and partners in a lifelong journey to make Tennessee a great place to live, work and raise a family," said Teresa Sloyan, executive director of Hyde Family Foundations in Memphis. "We are thankful to the Bill & Melinda Gates Foundation for their generous support of Leadership Tennessee, which recognizes that there is something special happening in Tennessee, and, at the end of the day, we are all connected and accountable for improving the lives and expanding opportunities for the folks in our respective communities."
Randy Boyd, commissioner of the Tennessee Department of Economic and Community Development and inaugural Leadership Tennessee class member, said the program benefitted him as he "discovered resources I never knew our state had, although I had traveled it a lot.
"I also came to appreciate how when those resources are aligned and work together we can make great advances for Tennessee," he said. "But the greatest benefit was getting to know other leaders across the state who shared the same passion for making Tennessee great. Since 'graduation,' it is not a surprise that we all cross paths regularly and the strong personal bonds we developed make us an even better team. I'm excited about the prospect of generations of leaders benefiting from this program and its impact on the future of our state."
Leadership Tennessee is already having an impact in its first two years of existence as more than 60 business, government, education and nonprofit leaders from across Tennessee have participated in the program's first two classes.
"Leadership Tennessee is an experience like few others," said Candice McQueen, commissioner of the Tennessee Department of Education, member of the inaugural class and former dean of Lipscomb's College of Education. "It certainly helped prepare me for taking on a statewide role, but it also helped me see and appreciate our incredible state and leadership. Both the networking and the learning have proven valuable to me as a commissioner - from developing professional mentoring relationships to understanding complex challenges in our state."
"Leadership Tennessee is important because it connects and networks leaders across our state and fosters collaborations that otherwise would not occur," said Joe DiPietro, president of the University of Tennessee system and Leadership Tennessee Class of 2015 member. "It also provides broader perspective of the diverse and important needs for leadership in Tennessee. Participants gain training and information from the program that strengthens their leadership skills and makes them more effective. The biggest impact the program had on me was seeing that Tennessee is a state on the move in the right direction in so many ways; a state that is blessed with a wealth of talented and passionate leaders who assure its future is very, very bright."
Leadership Tennessee, administered by the Andrews Institute, is housed in Lipscomb's new College of Leadership & Public Service.
"The Leadership Tennessee program is a prime example of an initiative that walks out the mission of the college," said Steve Joiner, dean of Lipscomb's College of Leadership & Public Service. "This college is built around the reality that the issues government and public entities are asked to solve today for the people they serve are exceedingly complex. They require conversation, collaboration and a partner in convening this dialogue and finding common ground. Leadership Tennessee is that partner, and this grant will expand this work in a way that has the potential to have a great impact on our state."
The Andrews Institute for Civic Leadership offers a Master of Arts in civic leadership. Its signature community programs, produced with local, regional and statewide partners, include citizen leadership academies on critical issues, community leadership programs, customized leadership development and online resources. [###]
The Leadership Tennessee website is here. VTC