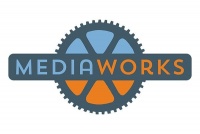 The 2015 MediaWorks Summer Cohort present Tuesday, Aug. 11, 2015. Start-time and venue TBA.
Presenters include:
Baracksdubs​ puts words in people's mouths, entertaining millions through musical mashups of President Obama's speeches.
Emcapture ​​is a virtual reality social experience sharing platform.
Evolvr ​creates an immersive, 360­degree real estate tour experience that allows users to visit multiple potential properties in various locations.
Instartly ​is a 21st century media company that uses tight processes and best­in­class back­end automation to blow away what micro business owners expect to get from website design, hosting and digital communications: all for only $69 per month.
Menu Magic​™, The Only Menu You'll Ever Need™, says it offers all menus for every dining establishment, globally.
Pictograph​ allows users to easily discover, retrieve, store, and organize customized information related to finance, business, or marketing.
RESQUE ​is smart social media automation for real estate agents.
Children's Media Studio ​creates interactive, educational media content for children from pre­readers through early education. Their first product, Sing and Spell​, helps pre­readers learn letter sounds through animated content.
SolidPick ​is a web-app that provides sports fans a platform to pick game winners, and filters standings by sport, conference, division, team and state, thereby surfacing those best at picking games.
WDVX ​is a listener­-supported radio station, whose idea is to create a social media tool that will enable listeners to collaborate with other WDVX fans and create their own weekly WDVX radio show. [###]
---