Update 8 Feb. 2016: Signix reported raising $5.4MM toward a $6MM goal.-Ed.
SIGNiX, the Chattanooga-based e-signatures software and services company, is likely to pursue a "substantial" amount of early growth-stage capital this year, said EVP Pem Guerry.
Guerry characterized the prospective raise as an "institutional" round, and he acknowledged that -- although the company is not looking to sell -- it does receive interest from potential strategic bidders. VTC understands the next raise will be a Series C round.
Guerry declined to disclose SIGNiX revenue or current profitability. The company traces its origins to 1999, and sister site VNC reported in 2010 that to that point in its history, the company had accepted $15MM in outside capital. CrunchBase's page on SIGNiX apparently reflects only a small portion of the company's capital recruitment.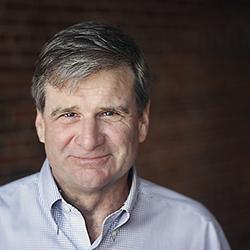 Pem Guerry
Since that 2010 report, SIGNiX has received investment from Tullahoma-based NEST-TN, a TNInvestco fund based in Tullahoma, as well as investment through Tennessee Gov. Bill Haslam's INCITE program, which is sponsored by State Economic & Community Development (employing a U.S. Treasury grant) and administered by LaunchTN (Tennessee Technology Development Company, TTDC). In addition, a few weeks ago, it announced it had arranged a venture-bridge loan of undisclosed magnitude, to fund growth.
It currently has more than 40 employees, and expects soon to announce contracts and other relationships that are likely to drive the company to 80 to 100 employees by the end of this year. Most of its employees are based in its downtown Chattanooga headquarters and sales offices. Please click here for more on the SIGNiX backstory.
Updating the roster of SIGNiX competitors, entrants identified by Guerry and-or by VTC include: Montreal-based Silanis (e-SignLive), DocuSign (Seattle and San Francisco) and EchoSign, which has been part of Adobe since 2011.
Notably, John Harris, who in 2012 became SIGNiX's SVP for product management, previously spent five years in the e-Sig realm for Adobe, according to his LinkedIn. SIGNiX CTO Tom Christian was previously CIO for Fintech player Finetre.
DocuSign regularly expresses interest in an IPO, and has raised more than $230MM since inception, with investors including venture units of Google, SAP, Salesforce and Comcast, as well as such VCs as Kleiner Perkins and Accel Partners, according to recent media coverage.
SIGNiX currently has no plans for a "full exit," Guerry said in an interview for this story. "We are set for now," he added, when asked whether or not the company has any interest in hearing from other bankers. Guerry's LinkedIn shows he holds a Wharton MBA.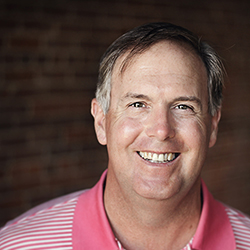 Jay Jumper
VNC reported in 2010 that Guerry and President and CEO Jay Jumper -- who has been involved in the venture more than 12 years -- planned to directly manage a capital raise they were contemplating at that time.
Nashville-based advisor Gary Peat, formerly a general partner in Council Capital, is aboard SIGNiX in an advisory capacity. The company's CFO is Kent Cooper., who carries that same title with a closely related company also led by Jumper, ProNvest, according to his LinkedIn profile.
Middle-market-oriented FOCUS Investment Bankers helps SIGNiX address strategic interest, while management remains focused on funding and booking solid growth, said Guerry, adding that valuations in the sector are typically multiples of revenue. Recently announced deals involving sector comparables have included businesses valued at 10x-15x revenue.
Other SIGNiX advisors include attorneys with Baker Donelson Bearman Caldwell & Berkowitz, and, for intellectual-property issues, Atlanta-based Morris Manning & Martin. The company's accounting is with Henderson Hutcherson & McCullough.
The company banks with San Jose-based BridgeBank and with "venture-gap" lender Horizon Technology Finance, based in Connecticut, Guerry confirmed. VTC
---