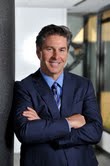 Updated: Green Ballast went public in 2011. On March 2, 2021, the SEC revoked its registration for inadequate reporting.-Ed.
GREEN BALLAST Inc., the Memphis-based creator-producer of electronic ballasts that save energy by 'harvesting' daylight, is awaiting standard FINRA review and the awarding of a stock symbol for OTC:BB trading.
The startup filed in December, saying it would price its stock at $0.25 per share and projecting a $6.1MM total raise. FINRA is likely to issue the symbol this month, and the stock would begin trading soon after that, said founder and CEO Kevin Adams.
Net proceeds of the IPO are to be used mainly to produce inventory and build out its compliance, marketing, sales and channel-development team, Adams told VNC. The company's Dec. 6 SEC filing shows 41 selling shareholders, and notes that from inception in April 2011 through August that year, the company generated an operating loss of nearly $1.4MM.
Green Ballast has 13 workers aboard and its workforce may hit 25 by year's-end, said Adams. Out of an abundance of caution, the company has also in recent months made form D filings, in order to have a $5MM raise at-the-ready, if needed, Adams explained when asked.
Reported company officers are, in addition to Adams: Daniel L. Brown, COO/EVP/Director; William Bethell, CFO/Treasurer/Director; Kevin Clarkson, EVP for product development and a director (Clarkson is also EVP for CBRE Memphis); Mary Sharp, Secretary/Director; John Lamberson Jr., a director; and Peter Weisman, director.
The product line can produce 70 percent energy savings for commercial lighting, achieving payback in 6 to 30 months; the product has a useful life of up to nine years, according to Adams.
The ballasts can figure prominently in commercial property developers' pursuit of LEED certification, Adams continued. LEED (Leadership in Energy & Environmental Design) was created by the U.S. Green Building Council. Adams said use of Green Ballast daylight-harvesting products can earn a company substantial points toward LEED certification.
Adams will brief elected officials regarding the company's energy-saving offerings when he appears Feb. 29 before members of the Tennessee General Assembly's House energy and conservation committee, chaired by Rep. David Hawk (R-Greeneville), he said. Green Ballast will also be present for the Globalcon conference and expo for energy, power and facilities-management professionals, in March; and, in May for the annual Lightfair expo.
The company's materials explain that it innovates and produces daylight-harvesting and wireless programmable ballast products for the commercial real-estate sector. Green Ballast asserts that its products can reduce customers' energy expenditures, largely because the technology can reduce energy usage to target levels by "harvesting" ambient daylight, when naturally produced lumens are available. Key mechanisms within its daylight-harvesting ballast are a lumens-output limiter and a photocell for gauging available light from other sources. Its wireless products are to become available in March, according to its website.
Demand for its products will be driven by recent U.S. regulatory mandates that require substitution of new fluorescent light bulbs; by concern regarding energy supplies and costs; and, by environmental concerns, the company says in its SEC filing. Competitive threasts listed by the company include numerous competing products and technologies, including light-emitting diode (LED) technology.
The pre-revenue company, which has one approved patent and one for which it is seeking approval, acquired its initial core technology from Gemini Master Fund, a hedge-fund that previously owned the asset, Adams noted. (Gemini holds a $1.8MM convertible promissory note from Green Ballast, according to the filing.) Its photosensor and controls components are integrated within ballasts, requiring no additional configuration by customers.
According to its SEC filing, the company projects having a total 10 models of the daylight-harvesting ballast and 10 models of the wireless-programmable ballasts for sale, within a year or so. (It can also supply ordinary "dummy" ballasts that customers may also need, said Adams.)
Green Ballast goes to market via channel partners including OEM's, energy-auditing companies and traditional lighting reps and distributors (e.g., Graybar). Such specifiers as architectural engineers are also major targets, Adams said.
The majority of Green Ballast's issued stock will be in the hands of Adams-controlled IRC - Interstate Realty Corporation. Adams continues to serve as CEO of the Memphis (LLC) office of CB Richard Ellis (NYSE:CBG), the Los Angeles-based real-estate services company. (Background on CBRE here includes reference to its goal of becoming carbon-neutral.)
The company's outside advisors include Baker Donelson Bearman Caldwell & Berkowitz and KPMG, according to the filing.
Adams, 51, earned his BBA in accounting/real estate at Southern Methodist University, in 1983. VNC