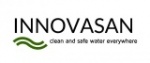 KNOXVILLE-based Innovasan has a two-year scenario for further economic validation, market entry and capital raises totaling as much as $10MM, said Jeffrey "Jeff" Hubrig Jr., its business development manager.
Innovasan is a CleanTech-sector company developing and marketing treatment systems for fluid waste streams.
Plans call for outside capital to come in stages. Management "would like to have raised" roughly $1MM in a Series A round by 3Q of this year. Tennessee-based Venture-Capital firms and Angels are likely to be its first outside investors, and they could also be the source of an additional $2MM that would round-out the Series A, said 24-year-old Hubrig.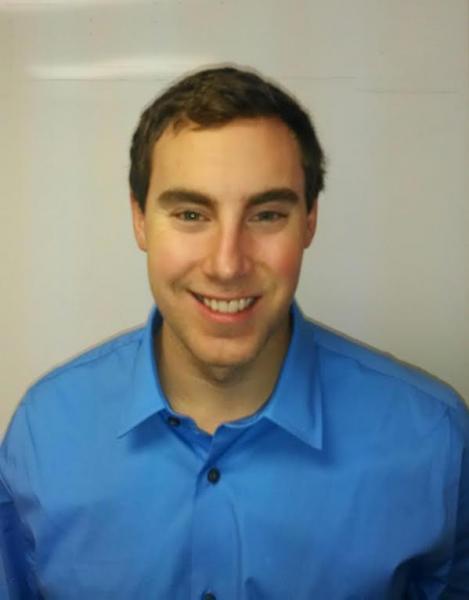 Jeff Hubrig Jr.
A Series B raise in the $5MM-$7MM range is likely to be undertaken in 2016-17. Debt would probably be preferred over equity capital in that round; and, and in any event, Innovasan seeks investors who are savvy about its markets, he said.
The IPO option remains on the table, but is not likely to get serious considerations for five to seven years, said Hubrig. Selling a stake to a strategic investor is currently viewed as "a last option," but it has not been ruled-out, he added, noting that Innovasan's founders prefer to retain control.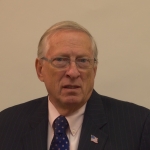 Jeffrey Hubrig
The eight-year-old company's co-founders -- Chairman, Med-San platform Co-Inventor and President Jeffrey Hubrig and Secretary-Treasurer Ellen Hubrig, who are also Jeff Hubrig's parents -- hold controlling interest in the company. Its lead engineer and Med-San co-inventor is Joseph Dooley, who previously retired from Oak Ridge National Laboratory (ORNL).
Among other achievements, the senior Hubrig has previously developed and commercialized three patented fluid medical-waste management technologies that are used in hospitals and surgery centers. He is inventor or co-inventor of more than 30 patents, according to Innovasan.
Capital-in from the founders, officers and in the form of U.S. Department of Defense grants has totaled about $650K, thus far. No salaries are yet paid, said Hubrig, who confirmed he holds a minority stake in the company, but declined to identify others who hold minority interests.
Innovasan's three product lines -- none of which requires FDA approval -- are derived from Innovasan's Med-San platform, and they are designed, ultimately, to help ensure pollutants do not contaminate clean-water sources and stocks, globally. Med-San offerings involve pre-treatment, ion infusion and/or wet-oxidation processes, and post-treatment procedures. Med-San treats, rather than simply filters.
Innovasan's first-to-market Gauntlet Disinfection System disinfects infectious fluid surgical waste streams. It will be heavily marketed to hospitals, which are expected to be the company's primary revenue source for the next five to seven years, Hubrig said.
For Gauntlet, the company eyes a U.S. market subset that comprises 11,000 hospitals and surgery centers (generating 154.2MM total gallons of fluid waste annually). In that sector, Innovasan projects reaching 220 priority targets within about five years, delivering nearly 400 Gauntlet units and associated disposables, all of which would by then generate about $34MM annual revenue. These figures to not include significant service-contract revenue the company expects to realize, and Hubrig said the numbers reflect "a much more conservative and controlled launch" than was proposed during the company's fledgling presentations in 2014.
In 2016, after further developing its cost-benefit case for Gauntlet adoption, Innovasan expects to put approximately 10 Gauntlet units into beta-site hospitals, with Gauntlet's commercial market entry set for 2017, said Hubrig.
Though the owners believe Innovasan technology is unique, management keeps an eye on such majors as Stericycle and Stryker, which are both potential long-term competitors and possible suitors, Hubrig told VTC in an earlier interview. VTC research suggests other relevant players include Cardinal, Beamis and Skyline-Streamway, among many others.
The company's team is now in discussions with large hospitals and healthcare systems, and with some hospitals as small as 75 beds, regarding the economics of hospital waste treatment with Innovasan technologies.
Innovasan believes its Gauntlet technology (at left) is disruptive and is a candidate for "best practice" status among hospitals. Today, U.S. hospitals mainly resort to waste-solidification and hauling, incineration or autoclaving procedures, or they discharge effluent directly down their drains, into sewer systems. (Related.)
Such long-standing practices are "massively entrenched," Hubrig said last week. Yet, when C-level hospital executives responsible for finance, surgery, infection control and other vital functions are supportive of changing practices, all other internal stakeholders can be engaged on the issue.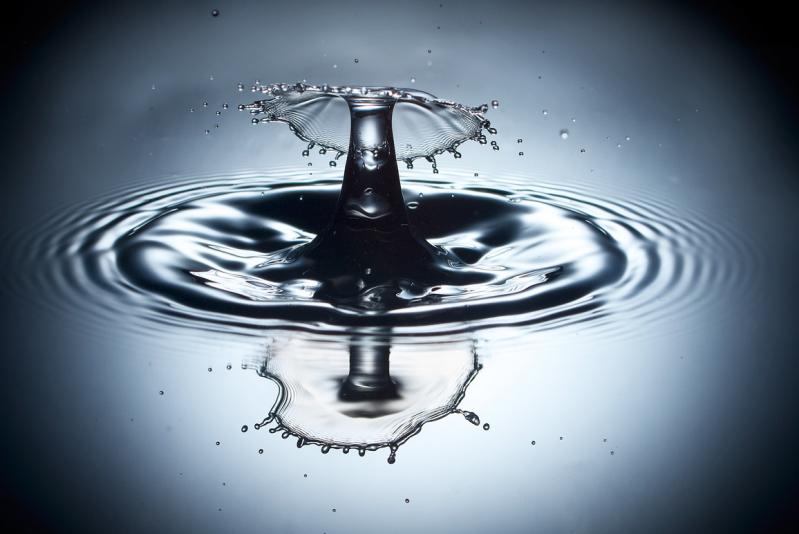 When asked in an earlier VTC interview about regulatory influences on Innovasan sales, Hubrig said, in part: "Regulations vary by state and it is the waste water treatment plants at the local level that permit medical treatment facilities to dump their untreated waste down the drain. There is no currently available practical treatment solution. We have talked with state regulators around the country and they have all expressed an interest in Med-San as a treatment solution for fluid medical waste. Once our product goes to market if the individual states decide to mandate the treatment of fluid medical waste before it leaves the facility that legislation could take [five to seven years] to go into effect; however, at the local level wastewater treatment plants can revoke permits overnight and mandate the treatment of waste."
In addition to the benefits of clean technology, mitigation of hospitals' risks-management and insurance-coverage costs is a key element in the rationale for the Med-San/Gauntlet offering, Hubrig said.
In-line with that, Innovasan has formed a strategic partnership with Itasca, Ill.-based Arthur J. Gallagher Co., to address risk- and cost-mitigation issues for Innovasan clients; and, to provide warm introductions to some major insurance carriers. The Gallagher relationship had not previously been announced.
Market timing has yet to be determined for Innovasan's second Med-San product offering, the Guardian Chemical Treatment System, which can destroy pharmaceutical, pesticide and other organic compounds in solid or fluid wastesystems. Similarly, the company's planned Interceptor Waste Treatment System offering is to combine both Gauntlet and Guardian functionality. Much farther out, the company may pursue Agricultural and water-treatment markets.
Innovasan originally focused mainly on potential U.S. government sales, and management began earnestly exploring the commercial market only about year ago.
In October 2014, Hubrig presented for Innovasan in the Life Science Tennessee VenturePitch in Nashville, winning laurels and $5,000 for the company. Also during 2014, Innovasan participated in a Southeast BIO (SEBIO) partnering forum, in Atlanta; in Chattanooga Company Lab's Will This Float? competition, winning the Grand Prize; and, in the New England Venture Summit, in Boston.
Innovasan has exclusive rights to 16 patents granted and 13 awaiting approval. Those IP assets are held by Innovation Services, a tech-commercialization company founded by his parents in 1989, following the elder Hubrig's six-year stint with ORNL contractor Lockheed Martin Energy Systems. The European Union very recently granted one of Innovasan's patents, but Hubrig told VTC that, given that the company is operating "out of pocket" for the time-being, it must now decide whether or not to spend money to validate that patent in one or more European nations.
Innovasan's advisors include IP attorneys with Knoxville-based LuedekaNeely and accountants with Chattanooga-based Henderson Hutcherson & McCullough. The company does not yet require a commercial bank of its own or a PR firm, though Hubrig said the company has had earnest conversations with Knoxville-based Ackerman PR.
The younger Hubrig joined Innovasan part-time while pursuing his undergraduate education, first serving as a laboratory technician and marketing intern. At times, he filled similar roles within sister company Innovation Services.
Knoxville-born Hubrig became Innovasan's business development manager in May 2013, about the time he graduated from the University of Kansas, which is also the alma mater of his Pittsburgh, Pa.-born father. VTC