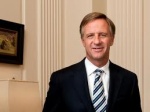 GOV. BILL HASLAM'S Administration employs the Web and social media to support its legislative agenda and its numerous branded programs, as well as its accountability and transparency initiatives.
Tennessee's 49th Governor is only the state's third Chief Executive to enjoy broad access to the Internet tools that play such a huge role in today's politics and governance.
The Governor's recent launch of an online Dashboard displaying the state's performance metrics seemed to meet approval -- at least in concept -- among those who were asked by VNC to visit the Dashboard then provide comment.
The fledgling Dashboard already provides food for thought, with an ominous 5 items in the red, plus 10 yellows, 6 greens and 13 items not yet scored, as of Feb. 12.
All respondents to VNC requests for comment on improving the Dash board offered suggestions; and, some were critical, even suspicious regarding the choice of metrics for the Dashboard, thus far.
There are differing points of view: Some who were asked for comment said they believe the Dashboard should include more measures related to actual performance of state agencies.
However, in contrast to that interpretation, Haslam media spokesman David Smith stressed, "The dashboard is a broad tool measuring the state as a whole, [and is] meant as a broad snapshot of how the state -- again, as a whole -- is doing, and the governor's office will monitor it."
Smith further explained that, quite apart from what is published on the Dashboard, state departments are continually working to drill-down on key operational indicators to "track performance and review return-on-investment to make sure efficiencies are maximized." That sort of information is not displayed on the Dashboard.
► Both Smith and Haslam Communications Director Alexia Poe stressed the Governor's interest in feedback on the Dashboard. Comments may be submitted via Bill.Haslam@tn.gov or via a comment form online.
The Administration receives credit for Dashboard: Said economist Murat Arik, associate director of the Business and Economic Research Center at Middle Tennessee State University, "the concept of dashboard is a very good first step. I like the idea. In terms of content, I would consider it work in progress."
Arik said that it would probably be good to "rework" some of Dashboard's indicators to facilitate comparisons with other states; possible additions could include "foreclosure rate, median home values, number of visitors, and new-firm formation." Such a tracking effort can be extremely time-consuming, Arik noted.
All respondents to VNC's queries for this story are well-placed, even prominent observers, and all sources from the private sector were offered anonymity.
Said one sage observer: "I do like the idea of some kind of a dashboard to give us some idea how things are going." However, said the respondent: "The measures seem to be focused on outputs that result from doing 'right' things. They are backward-looking, sort of like financial statements for a company. They tell how well you have done, but they do not tell you what to do in the future... For example, the number of fast-growing startups tells us something about what employment will be like in the coming months and years. So I guess the issue is, Do we focus on the things that have already happened, or do we focus on the indicators of what the future might bring."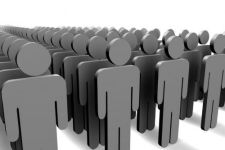 Some very important fundamentals are already being posted: The Dashboard, which spokesman Smith stressed will evolve continually, already includes rudimentary information on Jobs & Economic Development (our 14th-of-50 Tax Foundation climate rating, unemployment, GDP, net new jobs, wages, per capita income); Fiscal Strength (debt & taxes per capita, a B+ overall government rating from the Pew Center, etc.); Education & Workforce Development (reading, math ACT, Career Readiness, Associate's Degree or higher diplomates, etc.); Safety (crime rates, driver's license wait times, etc.); and, Health & Welfare (obesity, infant mortality, immunizations, smoking, teen pregnancy, etc.).
However, said yet another observer, the Dashboard is "less than useful," in that "it does not measure outcomes [over which the Administration] has any real control [or any great influence]...The proposed dashboard looks as though it is designed to ride the expected wave of a national recovery and to claim credit" for the state's presumed simultaneous recovery. Performance indicators should evaluate direct government action intended to move the needle in the sectors tracked, this source insisted.

That same source asserted that Administration performance should be tracked by watching such things as "the number of jobs created in demand or emerging occupations that were supported by FastTrack training, number of headquarters successfully recruited, numbers of new businesses opened or jobs created in Mainstreet communities that were part of the program, amount of new investment that leveraged TNInvestco, number of communities that developed approved community strategies and action plans... auto supplier jobs recruited to support in state OEM's, turnaround time on job-creating commitments," et cetera.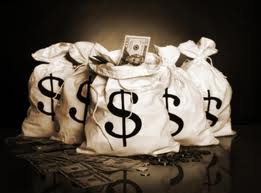 Another respondent provided a list of factors deemed vital, including: Amount of private venture, angel and private-equity funding for Tennessee companies (whether originating in-state or from out-of-state); number of patents filed (with state per-person ratio); post-secondary degrees (the Dashboard lumps all degrees together, including Associates); comparative national rankings of Tennessee K-12 schools' quality and performance; and, tracking new ventures' rate of formation, investment received and new jobs created.
Still another observer found the current Dashboard inadequate, but saluted it as a "positive first step."
While expressing interest in seeing more forward-looking performance measures, that respondent cautioned against over-interpreting indices related to growth, innovation and the economy, with emphasis on careful handling of intellectual-property and commercialization data. It is venture capital that is most "directly connected to job creation and economic growth... whereas other indicators in an innovation index (patents, academic research) may or may not ever significantly impact economic growth. [There should be] more attention focused on specific indicators that demonstrate an underlying capacity for innovation...," the source observed.
Caution must be used in drawing conclusions from metrics generally, said that same source. "For example, an increase in the number of patents in Tennessee could be a positive development (if patents are filed for new innovations to develop commercially), or mostly meaningless," he said, adding that patent filings, "become less useful" if, for example, university tech-transfer officials file to achieve goals for number of filings, with little regard to "how often and successfully the patents are licensed to for-profit enterprises."
Relatively "micro" issues that relate to prominent items on the broader Haslam agenda seem likely to be the focus of state-agency "drill-downs," as spokesman Smith indicated, but they are not currently tracked via the Dashboard.
For example, during its first year in office the Administration reported that small-business owners statewide complained of having too little access to state incentives and said state government doesn't do enough to promote incentives to existing-business owners. There were also complaints about regulatory impediments to business. Those issues are not represented on the Dashboard.
Seeking further comment on the Dashboard, VNC reached out to two economists who are often publicly consulted by state government, Bill Fox and Matthew Murray of the Center for Business and Economic Research (CBER) at the University of Tennessee.
Reached Jan. 31, CBER Associate Director Murray declined to comment on the Dashboard, explaining "I have not seen this." Fox has not yet responded, but Murray said he did not think Fox had seen the Dashboard.
Performance dashboards are proliferating in the U.S.: Orange County, California has one (which breaks-out advanced degrees), as do Florida and Ohio's northeast region. Pittsburgh's InnovationWorks tracks a host of indicators, including the number of products launched by Pittsburgh companies and the number of companies assisted by local agencies.
Asked by VNC who actually assembled the Dashboard and who is in charge of it, Smith said the site is a responsibility of "the governor's policy office."
Will Cromer, former Haslam for Governor Campaign policy director, is the governor's director of policy and research. VNC