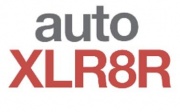 TENNESSEE's AutoXLR8R automotive-technologies business accelerator program has been transferred to Tech2020 in Oak Ridge by the program's founder, Southern Middle Tennessee Entrepreneur Centers (SMTEC), based in Tullahoma.
SMTEC Executive Director Dan Marcum today confirmed for VTC earlier rumors that AutoXLR8R was moving to Tech2020.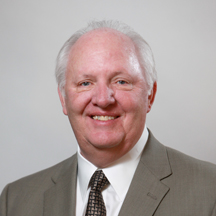 Dan Marcum
Marcum said the original vision of the accelerator as achieving regional scale through networking with Auto-innovation players throughout the Southeast and the nation is more likely to be realized if it is centered at Tech2020, an accelerator with both close ties and proximity to Oak Ridge National Laboratory and the University of Tennessee, and the UT Research Foundation (UTRF) among other advantages.
SMTEC-driven AutoXLR8R entered the scene three years ago as the first Auto-centric accelerator to have been created in the Southeast.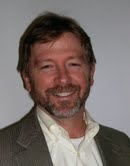 Shawn Carson
Shawn Carson, the Tech2020 entrepreneurial education director who has recently served under contract as AutoXLR8R program director, also confirmed the transfer today, noting that earnest discussion of the matter began in December.
Both Carson and Marcum confirmed that under a memorandum of understanding, SMTEC will remain engaged in the work of AutoXLR8R.
The accelerator's 2014 cohort completed its work in August. The class included four emerging companies -- Clodico (deodorizers, Joy Fisher), Cyberloop (mobile app development, Nicholas Ng, since moved to the Biz Foundry), APLAIR (laser measuring for collision repair, Robert Watts) and New Hybrid (e-vehicle power source, David Johnson). The group also included three technologies just off-the-bench: Platematch (license-plate recognition, Taylor Wilkins), Lignovo (biodegradable material, James Henley) and NoWire (wireless recharging, Jason Gupta).
The next AutoXLR8R accelerator cycle could begin this summer, said Carson, who noted that he is already receiving interest in the next class, but cautioned that much preparatory work remains to be done.
Carson said that, in addition to ensuring that the best candidates are admitted to AutoXLR8R, he is particularly concerned with determining how much support the program can expect from the Southeast's Auto sector; and, with figuring ways to use digital technology and other methods to ensure the program does not require too much of entrepreneurs' time on-site, away from their existing businesses.
Carson noted that the Automotive sector is steadily gaining interest in Tennessee, propelled partly by a report produced in 2013 by the Administration of Gov. Bill Haslam and the Brookings Institution's Advanced Industries initiative, highlighting the state's Auto momentum.
Additional momentum, he said, has followed President Barack Obama's recent announcement that the University of Tennessee would be the lead member of the Institute for Advanced Composites Manufacturing Innovation (IACMI), serving Automotive and other industries. Tech2020 ally ORNL and Vanderbilt University School of Engineering are also among the 122-member IACMI consortium, which received $259MM in federal funding.
The AutoXLR8R acquisition also comes amid Tech2020's strategic assessment of its mission, a long-simmering issue that was brought into sharp focus, last year, with the departure of its then-CEO.
Carson said Tech2020's Interim Executive Director Kevin Kragenbrink has been engaged in planning for Tech2020's stepped-up responsibilies for the program, which is focused on one of Tennessee's most important industries.
Marcum said SMTEC plans soon to make announcements regarding shifting its focus to alternative verticals.
Early SMTEC candidates for retargeting include both Advanced Manufacturing; and, in the sector encompassing civilian and military law enforcement, prisons and corrections, surveillance and monitoring, licensing and other government functions. Products in those categories might range from parollee-supervision platforms and license-plate recording, to development of body armor.
Marcum also emphasized that SMTEC will, regardless of industry domain, remain aggressive in assisting investible startups emerging in its 13-county service area, with support provided on-site or by guidance to other accelerators.
Marcum, a native of Indianapolis who came to Middle Tennessee decades ago, also took pains to say, "I'm an advocate that we keep building entrepreneurship in rural areas, particularly rural Tennessee."
Marcum is an advisor to Tullahoma-based Relevance Capital (fka Marcum Capital). Relevance is led by CEO Fran Marcum, his wife, who was long chairman of the board of Micro Craft Inc., an engineering and design firm that served the aerospace industry until its sale in 1999, and which was based in Middle Tennessee. She is also Founder-CEO of NEST-TN, a TNInvestco-funded venture-capital firm affiliated with Relevance.
Several sources made clear that while LaunchTN -- formally, Tennessee Technology Development Corporation -- administers State Economic and Community Development (ECD) funding that has thus far largely supported SMTEC and eight other state regional accelerators, LaunchTN did not broker the deal. (Tech2020 is not a state-funded accelerator.)
When asked by VTC, LaunchTN Director of Entrepreneurship Jason Denenberg said today that it's too soon to tell whether or not the transfer of AutoXLR8R would affect SMTEC's funding from ECD/LaunchTN, partly because accelerator funding criteria are under review, in parallel with the budgeting process.
Marcum said regarding funding, "We have a comfortable feeling that we will be funded at a reasonable level" through FY2016, which ends in June 2016. Naturally, he added, funding will be decided among legislators and "the principals at ECD and LaunchTN."
Marcum said his confidence in funding is bolstered by the fact that "three good governors" have consecutively supported TTDC/LaunchTN funding -- a reference to Governors Don Sundquist (R) and Phil Bredesen (D), and incumbent Gov. Bill Haslam (R), now serving his second and final term.
Recent Tech2020 coverage is here. Earlier Tech2020 coverage is here. VTC


---