TONY LETTICH says The Angel Roundtable in the Tri-Cities area has 27 investors after just over two years in operation, and it has joined an Angel network.
The Roundtable, based in Johnson City, is now a member of the Huntsville-based Angel Syndicates Central network, which is led by veteran Tech entrepreneur and startup advisor Dick Reeves, based in Huntsville, Ala.
Lettich is co-founder and managing director of the Angel Roundtable.
He is also has a financial advisory practice, and is co-founder and CEO of startup FundingSage, which is an online platform with information and tools for entrepreneurs looking to start, grow or fund companies. FundingSage may pursue raising outside capital, later this year, he confirmed.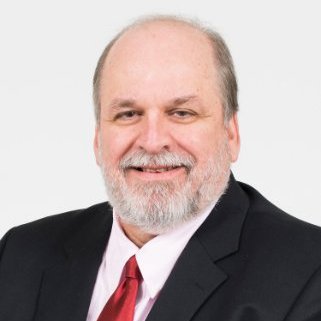 Anthony Lettich
The Angel Roundtable invests $50K to $150K in each transaction, Lettich said. The group has looked at about 500 companies since its inception, just over two years ago.
It has taken eight candidate portfolio companies to diligence, has completed two transactions and has a third currently near closing, said Lettich. It "decided not to close" in three companies it submitted to diligence, thus far.
The Roundtable's Angels include Tech specialists, serial entrepreneurs, physicians, execs with M&A experience and others, many of whom often play volunteer roles in vetting deals, and related functions, said Lettich.
Its Angels each pay a "few hundred" dollars per year membership. Angels participating in a given transaction make individual investment decisions, then invest collectively. Each Angel owns a stake in the Roundtable, and earns a piece of the carry on given investments, Lettich said.
Angel Roundtable advisors during its early stages included Nashville Capital Network CEO Sid Chambless and LaunchTN Entrepreneur Programs VP Jason Denenberg, said Lettich, who noted he spends about 20% of his time on the Roundtable and about 75% of his time on FundingSage.
Lettich said he holds majority interest in FundingSage, and has three co-owners. The platform is in MVP beta stage, with development continuing and fully funded -- with an eye toward a possible capital raise during 2H15.
The FundingSafe platform is soon likely to harbor two-dozen or more tools for use by entrepreneurs, particularly startup leaders who have little or no prior experience in setting startups' business and financial goals, raising capital, recruiting advisors and many other functions, said Lettich.
Lettich said his FundingSage co-owners are all based in East Tennessee. They include FundingSage co-founder and CIO Matthew Cleek, who owns Intellithought, a software-development firm; Ken Frohlich, CEO of Pristine Springs Water Co., among other interests; and, Dave Clark, a Princeton and West Point grad who owns Kingsport-based DRC Construction, according to his LinkedIn profile. Cleek's time is heavily dedicated FundingSage at this time, Lettich said.
When FundingSage prepares to seek outside investment, Lettich indicated he may draw on his extensive personal network of potential advisors, as a result of his many years in investment, corporate development and related fields with Ceridian, Eastman Chemical and others, as illustrated in his Linkedin profile.
FundingSage's current advisors include attorney William Lewis with Wilson Worley; and, accountants Travis McMurray and Kevin Ewers with Blackburn, Childers & Steagall.
Angel Syndicates Founder Dick Reeves told VTC he now has a Memphis member, which is led by Memphian Andrew Forsdick, who is owners of Addison Capital Advisors and CEO of Telco Television Corp., according to his LinkedIn. VTC
---