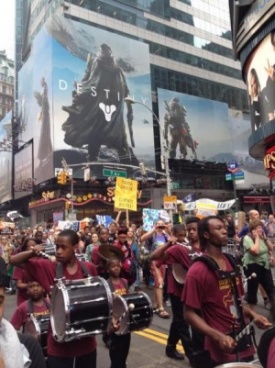 PHASE, the Memphis-born app that gives multiplayer gamers easy ways to schedule competition 24/7 online, has set a $300K goal for its Seed raise, and hopes to find the money in Tennessee.
With an open mind, Co-founders Ryan Cooke (CEO) and Russell Walker (CTO) are set to begin their capital search in earnest this week.
They're hoping investors share their belief that Phase, as a "gaming social network," could eventually attract interest from the likes of Facebook, Google, Microsoft or Amazon, leading to an exit three to five years away that would rival the sales of Minecraft, Yammer or Instagram, according to information provided by the company.
The founding duo has been heavily focused on completing beta development of their Android app, in the wake of their appearance in the SeedHatchery Demo Day on Aug. 21, Cooke told VTC.
Cooke told VTC that preliminary contacts and advice gleaned through their networks suggest that, while some Memphis capital is probably available, investors elsewhere may also be needed. He confirmed that, time permitting, he and Walker are keeping an eye on Seattle, Charleston, the SFO Bay Area and other capital markets.
As Fate and development priorities would have it, the only money Phase has had time to raise since its SeedHatchery stand-up was its Sept. 26th second-place win of $1,000 in the Tiger Angel Network's smackdown pitch session at Clemson University, where both co-founders earned their computer science degrees.
Cooke, 25, and Walker, 26, left their respective homes in Bonneau, S.C. (near Charleston) and Madison, Wisc., to join this year's 14-week accelerator program in Memphis. Their company is formally registered as Trackit, Inc.
Access to the app is free. Cooke explained that Phase recommends games for users, based on what the user's friends are playing, games that are popular in their geo-region, or which are otherwise likely to suit the player. If the user agrees, the Phase app can send them to Amazon for a purchase, with Phase getting a cut of revenue.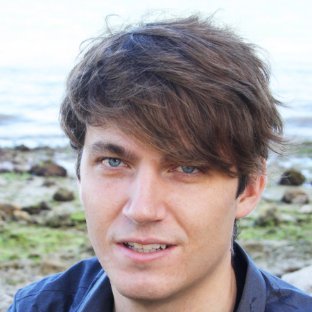 Ryan Cooke
As a result of its efforts during the past few weeks, its user base passed the 2,200 mark, said Cooke, who added that app signups spiked due largely to the team's campaign to support the extraordinarily popular Destiny, by Bungie.
In addition to the 46% of the planned capital raise that is to be dedicated to further product development (including its iOS release), fresh capital will be used for promotional campaigns, such as targeting the six or more new games that are set to debut during the balance of 2014.
The two founders brought their personal Techdev arsenals to Memphis, but they also received the accelerator's standard $15,000 equity investment and plenty of other help.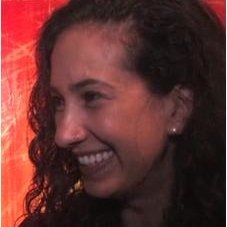 Mara Lewis
Cooke praised Eric Mathews-led SeedHatchery, and singled-out for thanks several mentors and advisors, including serial Tech entrepreneur Mara Lewis; Brad Montgomery, now a software consultant and a SeedHatchery grad who co-founded startup WorkForPie; Brian Corrigan, the team's New York-based game-industry mentor; and, Baker Donelson attorney Bill O'Connor.
Trackit/Phase may become a winner if it finds investors who understand its premise.
Company materials stress that Phase supports "a location-aware, mobile-oriented social network of gamers." It's designed for its target market, in which the "average gamer is a 30-year-old working professional with a busy schedule and little time to spare for organizing gaming groups. In 2013, nine out of ten of the top selling games were multiplayer and two-thirds of all video games are played with friends. Typical group sizes range from just two gamers all the way up to twenty, and coordinating that many people is a massive challenge. Groups that stick together between games need to deal with the additional hassle of finding new games that meet everyone's needs."
Phase's advantages, say the founders, lie in its scheduling strengths, its recommendation engine, its game- and attributes-specific filtering and other tools that set it apart from Gaming social networks, in-game chat features or generic scheduling apps.
The company underscores that in the U.S. alone, "there are 34 million hardcore gamers that play an average of 22 hours of video games per week, with 71% of that time investment spent playing games with others." VNC