Updated: Dec. 11, 2014 - Genera announced it had arranged $4MM growth financing from Boston-based WindSail Capital Group.-Ed.
GENERA ENERGY, the biomass supply and supply-chain services company based in Vonore, Tenn., is working to raise $2MM to $5MM in Series B growth capital.
The raise has been underway "in earnest" a couple of months, and the company has made "considerable progress" toward its goal, President and CEO Kelly Tiller told VTC. The round remains open and Genera welcomes further investor approaches, she confirmed.
Halfway through its third year as a standalone company, Genera Energy is not yet cash-flow positive; and, the company intends to use the proceeds of its raise, as well as gains from further business development, to reach and move beyond that point, said Tiller.
Genera has a workforce of about 16, said Tiller, who declined to provide its revenue or capital raised, to date.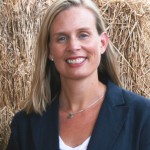 Kelly Tiller, Ph.D.
Tiller said funding more aggressive growth is intended partly to take advantage of what she believes is Genera's unparalleled role in ensuring that users of renewable-energy crops and materials have adequate access to feedstocks. Competition in this niche will inevitably increase as the value of the model becomes clear to potential users, she noted.
Genera provides upstream supply-enlistment, supply-chain management and complementary consulting services to users, and typically serves as interlocutor between users and landowners, she said.
She noted that supply-chain management takes on greater importance in the procurement of renewable "purpose-grown energy stocks." With so many variables affecting successful production of such crops, consideration of feedstock integration in the supply chain must be given greater weight than in more-familiar oil, gas and coal-dependent projects, Tiller added.
Tiller, 45, is on entrepreneurial leave from the University of Tennessee, where she is a tenured professor, and where she earned her doctorate in agricultural economics. She confirmed for VTC that she was the first UT faculty member to take entrepreneurial-leave status, under what was then new university provision. Tiller said she has a year of entrepreneurial leave remaining.
In 2012, Genera Energy was spun-out of TennEra, a company that has other interests in the renewable-energy technology and services sector. The overall enterprise was born in 2008, as a result of the state's Biofuels Initiative, initiated during the Administration of former Gov. Phil Bredesen. For more on the backstory, search this website or visit VentureNashville.
TennEra retains an equity stake of undisclosed size in Genera Energy, Tiller confirmed. Members of Genera management also hold equity in the company, she said, declining to comment regarding other individual or corporate equity holders, if any.
Tiller also declined to identify Genera Energy's outside advisors, including the investment banker it is relying upon, pending the closing of the Series B. VTC research shows only that Knoxville-based attorney Bill Mason of Kennerly Montgomery & Finley has previously assisted with some state filings.
TennEra, which is an affiliate of the University of Tennessee Research Foundation (UTRF), looks to commercialize technologies spawned by the University of Tennessee and Oak Ridge National Laboratory (ORNL). One of TennEra's goals is "maximizing value from renewable energy crops," with an eye toward replacing a range of petroleum-based products. According to its website, Knoxville-based TennEra aims to devise "cleaner, more cost-effective ways to utilize renewable energy resources" to develop bio-based fuels and materials.
Toward such ends, TennEra leverages its separation technologies and its knowledge of the chemistry of lignocellulosic biomass. VTC