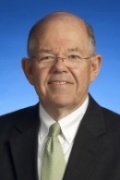 AGLAUNCH, the State of Tennessee's agriculture-sector entrepreneurship and business-acceleration push, will mark a milestone Aug. 20 and then push onward.
On that date, Ag-sector entrepreneurs, investors and State officials will convene at Ripley in West Tennessee to announce that funding for AgLaunch's stand-up phase has been secured: A total $150K from Tennessee Department of Agriculture (TDA), and $70K from the U.S. Department of Agriculture (USDA). Planning and infrastructure grants of similar magnitude were previously provided by TDA and USDA for an earlier stage of the effort.
VTC interviews with several sources suggest that allies backing the program want it to be at-speed by July 2016, which opens the first quarter of State FY17. The program aims to help Ag and Ag-related businesses in 77 of Tennessee's 95 counties.
A source said five-year goals of AgLaunch include creating 100 new Ag-sector businesses, involving at least 200 entrepreneurs, thereby supporting 2,000 high-paying jobs.
To fuel that herculean effort, AgLaunch allies plan to mount an effort to raise $10MM from the private sector to help sustain the initiative for the initial five-year period, with an eye toward the longer-term, one source explained.
During the past year, those involved in the effort have engaged with numerous stakeholders, and have sought to define Tennessee's role in the U.S. and global Ag sectors. Those driving the process took into account established Ag strengths of such cities and states as St. Louis, Kansas City, Indiana, the Sacramento area and at least 10 other potentially competitive regions.
Among other components, AgLaunch representatives are working with LifeScience Tennessee to include an Ag-related venture forum within within the LSTN annual meeting in Nashville, Sept. 28-30. At least for this year, that forum would obviate the need to replicate the free-standing AgriTech showcase that was done in Murfreesboro last fall.
Similarly, AgLaunch is collaborating with organizers of the annual Global Action Platform (GAP) Summit, which is again to be held in Nashville, Nov. 16-18, with moderator and CNN talk-show host Fareed Zakaria again planning to be involved.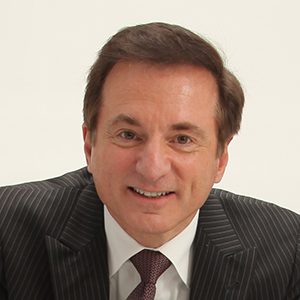 Scott Massey
GAP Chairman and CEO Scott Massey told VTC today that in addition to its previously announced partnerships with AgLaunch, Bullpen Ventures and Jumpstart Foundry, GAP officials are in partnership talks with SlowMoney, the San Francisco-based nonprofit that seeks to direct capital flows to the globe's food systems. Among other things, the partnerships help manage, fund or otherwise support GAP's Venture Challenge, details here.
Asked about any new efforts this year with AgLaunch, Massey said he was free to add only that GAP and AgLaunch are "working on an array of mutual collaborations."
Further, VTC understands the AgLaunch initiative will contain arguably novel components, including engaging farmers, themselves, as well as other agribusinesses in innovation efforts, and, leveraging state agriculture experiment stations to augment other efforts to develop viable products and services for Ag and related sectors and segments.
In addition to TDA and USDA, AgLaunch is closely allied with Tennessee Economic and Community Development (ECD); by ECD's public-private offshoot, LaunchTN (officially, Tennessee Technology Development Corporation, or TTDC); and, by LifeScience Tennessee, a trade association chaired by Steve Bares, who's also president of Memphis Bioworks Foundation.
In addition, the NextFarm accelerator program of the Northwest Tennessee Entrepreneur Center (Martin, Tenn.) is preparing to announce resumption of its programming, and will soon announce companies inducted for its next cohort, according to sources.
After initial publication of this story, LaunchTN provided comment: "While we are not leading any specific efforts with AgLaunch, as it sits outside of the entrepreneur network we oversee, we are in full support of the initiative. We are extremely pleased to see all the partners and conversations they have been able to pull together as a result of their efforts. Agriculture is a huge asset for our state and we want to do whatever we can to ensure innovation and success for that sector."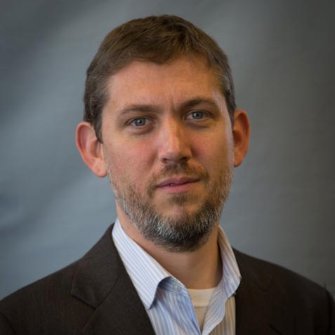 Pete Nelson
Sources said the AgLaunch program -- which already has had some out-front support from Gov. Bill Haslam and State Ag Commissioner Julius Johnson, among others -- is being driven forward by several people, including Bares and entrepreneur and agribusiness consultant Pete Nelson, of the Ag Innovation Development Group.
Though during the most recent session of the Tennessee General Assembly LifeScience Tennessee did not win support for additional funding it sought that would helped Ag and other sectors, AgLaunch is proceeding nonetheless. Related report here.
AgLaunch's accelerator and business-incubation initiatives will move forward in cooperation with the state's existing regional accelerators, as well as with allies elsewhere. Creation of one or more freestanding Ag accelerators or accelerator programs has not been ruled-out.
Either way, deal flow for Ag startups and other innovation is come from varied sources, including self-initiated startups; student entrepreneurial groups; corporate venture arms; and such universities as the University of Tennessee Institute for Agriculture, Tennessee State University, Vanderbilt University, UT-Martin, Middle Tennessee State University, Austin Peay State University, among many other possibilities.
The event later this month in Ripley will include U.S. Rep. Stephen Fincher (R-TN-8), MBW's Bares, Commissioner Johnson, USDA Rural Development Director Bobby Goode, and will be held at the offices of Mid-South Family Farms. VTC