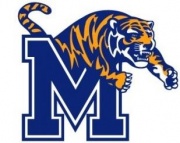 Updated: Aug. 24, 2015 - Memphis Daily News reported Crews Center has launched a micro-Seed fund. Our 9/2014 story on the Center is below-Ed.
TIGER STARTUP SCHOOL, run by the Crews Center for Entrepreneurship (CCE) at the University of Memphis, re-convenes on Monday.
The Sept. 22 offering is just one of several CCE initiatives designed to produce "better educated, more experienced entrepreneurs at an earlier age," who can then move into accelerators, incubators and other entities within the Memphis ecosystem, said CCE Director Mike Hoffmeyer, a 43-year-old former entrepreneur.
In addition, he said, members of CCE's outside advisory board are considering further initiatives that might run within or in parallel to the CCE, itself, including the notion of forming an Angel investors group. VTC research shows that currently Memphis' only formal Angel group is Wolf River Angels, which is affiliated with Start Co., and which closed its pilot $500K Fund I in June, and is now raising a $1MM Fund-II, according to Start Co. CEO Eric Matthews.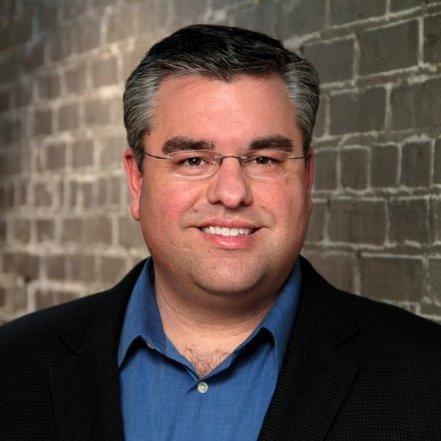 Mike Hoffmeyer
Tiger Startup School affords UM students three semesters of accelerator-type instruction, and $3,500 stipends for each semester they remain on-track to pitch their startups to potential investors, said Hoffmeyer.
In 2012-13, the CCE recruited about $1.8 million in initial funding from Memphis manufacturing and real-estate entrepreneur Hilliard Crews, his wife Harriett Crews and other donors, according to local media.
The CCE is a department of the FedEx Institute of Technology (FIT) on the UM campus, and it represents the largest share of entrepreneurship programming that is done under the FIT umbrella. FIT has other lines of service, including technology commercialization.
The CCE's programming is still evolving, Hoffmeyer said. It currently serves UM students and faculty exclusively, although it might eventually serve UM alumni, as well, said Hoffmeyer.
When conceived in 2012, CCE planned to focus on business incubation and technology transfer, leveraging UM intellectual property. Hoffmeyer began leading the CCE in mid-2013. He told VTC that CCE overseers agreed to shift the center's emphasis from cultivating cohorts of startups, toward creating a broad entrepreneurial culture on the campus.
A primary CCE goal: To elevate entrepreneurship as a "legitimate career path" among college students who had arrived on campus with little active interest in entrepreneurship, even though many had harbored entrepreneurial ambitions while in high school, said Hoffmeyer.
He said he found that one thing that "resonates" with college students is an opportunity to improve their employment prospects by gaining undergraduate entrepreneurial experiences that signal potential employers that they are the kind of job candidates who "go out and get stuff done."
In addition to Tiger Startup School, Hoffmeyer conducts "Entrepreneur Office Hours," providing one-on-one coaching to any students with interest, he said.
The CCE complements other on-campus programs at UM, including:
► FedEx Institute Entrepreneurship Fellows program, which supports up to five students per semester, with $3,500 for each during each semester they are actively pursuing their startups. Details.
► The Entrepreneurship MBA Track within the Fogelman College of Business & Economics, a 21-month program that requires students to create and defend a startup business plan and pitch-it to potential Seed-stage investors. The program is backed by AutoZone founder, entrepreneur and philanthropist Pitt Hyde's Hyde Family Foundation.
Though focused inward toward university stakeholders, UM's entrepreneurship programs operate within a broader community context.
Next week, for example, Memphis stakeholders are scheduled to take another step toward launching the city's entrepreneurial "front door."
That new doorway is the new Memphis EPIcenter (Entrepreneurship Powered Innovation center), which is managed by Memphis Bioworks Foundation and which gained impetus with vision and support from the Greater Memphis Chamber of Commerce Chairman's Circle. EPIcenter has been raising funds, most of this year, VTC understands.
On Tuesday, Sept. 23, the EPICenter is to hold its first Growth Academy Symposium, a half-day program addressing barriers to growth within companies with management teams that are ready to scale-up. Details here.
EPICenter draws directly upon its partners, including Start Co., which in addition to driving the Wolf River Angels, offers four programs: the SeedHatchery Web/tech-centric accelerator; the SparkGap logistics accelerator; the SkyHigh social-enteprise accelerator; and, the Upstart accelerator for women-owned businesses.
The EPIcenter's de facto general partner, Memphis Bioworks, also is parent of Innova Fund (venture capital); the Bioworks Business Incubator; the ZeroTo510 Medical Device Accelerator; and, the NextFarm Agricultural Innovation Accelerator (the latter, with the Northwest Tennessee Entrepreneur Center, at Martin).
Also integral to the EPIcenter's success is EMERGE Memphis, which began in 1999 as one of the city's first accelerators, and now functions as an incubator for companies with roughly one to four years' history.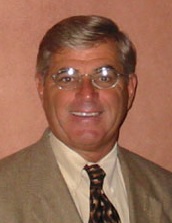 Hilliard Crews
Hoffmeyer said the CCE's outside advisors are, in addition to founding sponsor Hilliard Crews: John Bobango, Faris Bobango; Mitchell Spurlock, Power Logistics and Freight Service; Glen Herald, MCR Safety; Ben Bryant, EIR at the FedEx Institute of Technology and co-founder of both Cook Systems International and SCB Computer Technology (sold to CIBER); Kevin Boggs, UM assistant vice president for technology transfer and commercialization and executive director of FedEx Institute of Technology; Gil Noble, CFO, Memphis Area Transit Authority; and, Carolyn Hardy, president, Hardy Bottling Company.
The Monday (Sept. 22) CCE Tiger session will allow would-be entrepreneurs to explore the Business Model Canvas tool for modeling new businesses. One such canvas tool is also used by Start Co., shown here.

Hoffmeyer said among other initiatives bubbling-up on campus is a less formally run and less intimidating student club. That club has the working title of "Tigerpreneurs" and is to include all students who have entrepreneurial ambitions, without regard to their participation in other programs.
According to Hoffman's LinkedIn profile, prior to joining the Crews Center in early 2013 he held a number of Tech, Operations and founder-CEO duties in a series of startups, including short-lived Memphis startups Paytopia (payments processing) and Stiqrd (loyalty cards); and, earlier, a longer stint with payment processor Electracash, which was based in Southern California and, according to media reports, has ceased operations.
Hoffmeyer said he does not consider any of his prior startup involvements as having led to "successful" exits. Yet, he said he values immensely the lessons learned in those businesses. He added that he does not understand the reluctance that many startup survivors display when asked to talk about companies that did not end well, given that many valuable lessons are best learned amid adversity.
Hoffmeyer earned his EE/computer science degree at UM in 1995. Born into the family of a U.S. Navy serviceman, Hoffmeyer said he has lived much of his life in the Memphis area, but he was born at what is now referred to as U.S. Naval Station Guantanamo Bay, in Cuba.
The Crews Center for Entrepreneurship was christened as Crews Venture Lab, but subsequently changed its name. VTC