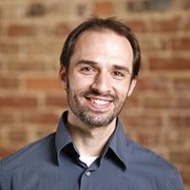 SHELDON GRIZZLE says he's not hugely concerned about whether or not there's another TNInvestco capital-formation round in Tennessee.
The entrepreneur told VTC that -- as viewed from rapidly percolating Chattanooga -- Tennessee's increased venture momentum does not seem dependent on any single public or private initiative; and, the entire state can gain further leverage from balanced economic-development and related efforts by both public and private sectors.
Relative weaknesses in some assets will naturally take time to remedy. Meanwhile, the risk of undercapitalized Tennessee companies being lured to other states need not be viewed as all downside, said Grizzle.
Grizzle, 33, is a partner in Chattanooga-based Spartan Ventures. These days, he spends virtually all his time on portfolio startup ReadyCart, which provides an e-commerce toolkit and was conceived by the inhouse Spartan team.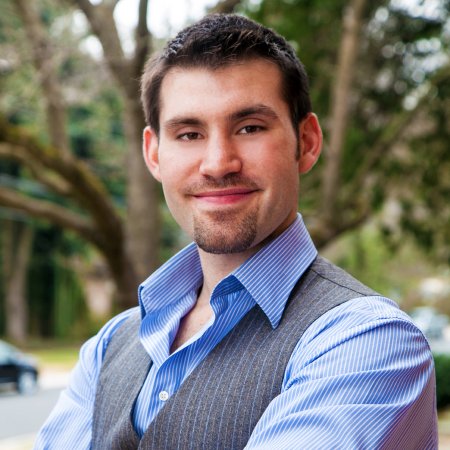 Ben Wald
Spartan Ventures is the investment and commercialization affiliate of Spartan Systems, a software and product development company. Altogether, the entities have 31 employees and 15 contractors, according to 27-year-old Spartan Systems Managing Partner Ben Wald. In addition to Wald and Grizzle, Spartan partners include Tyler Jenks, Jesse Morris and Jonathan Bragdon.
ReadyCart has previously raised a total $250K from Chattanooga Renaissance Fund and Blank Slate Ventures, according to information online.
This week, its owners began a $2.0MM Seed capital raise, Wald confirmed. They receive legal counsel from Chambliss Bahner & Stophel.
Grizzle was asked by VTC whether or not uncertainty regarding further TNInvestco-type funding being legislated by the General Assembly anytime soon should be cause for worry, given that Tennessee startups seem likely to proliferate at the top of the venture funnel; and, given that many startups spawned during the past four years say that securing follow-on capital in Tennessee is a continuing challenge.
VTC posed the question to Grizzle and others after LifeScience Tennessee (LSTN) unveiled an advocacy agenda that calls for more matching-fund investments in smaller doses. While LSTN has acknowledged some benefits from TNInvestco, the association has not signalled it will call for any similar support. Closely aligned LaunchTN already manages the state Economic and Community Development agency's federally funded INCITE co-investment program and provides some funding for tech commercialization.
Commenting on these and other issues during a series of VTC interviews, Grizzle displayed the easy confidence befitting a former NAIA Men's Soccer All-America team member, a distinction he earned during his years at Covenant College, in nearby Lookout Mountain, Ga.
Said Grizzle, "Sure, I think it'd be great to have another $146MM deployed for high-growth potential investments in the state, with the major caveat being that it has to be managed well." The $146MM is roughly the total capital allocated evenly among 10 state-funded TNInvestco funds, which essentially became operational in 2010.
Stressing that his caution is not a comment on the current TNInvestco program, Grizzle explained that if a well-designed and well-managed second round of TNInvestco made a large bolus of capital available for early-stage investing statewide, that could well be a good thing.
However, he said, he recognizes that flaws in some earlier-generation funds (CAPCOs) that were created in other states have led to controversy about the genre.
As previously reported by VTC/VNC, it appears no assessment of the value of the initial TNInvestco program has yet been scheduled by the Administration of Gov. Bill Haslam or the General Assembly. As previously reported, original TNInvestco co-sponsor State Sen. Doug Overbey has made clear his readiness to explore the matter on its merits.
Grizzle emphasized that without regard to the specific level of follow-on Seed or Series A capital available at any point within Tennessee, he believes investors' proceeding to fund more early-stage transactions "is not a bad thing, it's an inherently good thing. The challenge is funding the right early-stage deals. If you're funding the right early-stage deals, then you can never have enough early-stage deals," he said.
He also suggested that the upside of Tennessee startups being lured by capital available in other states has some upside. "We can't look at it as, 'If they leave, we lose'," he said.
If entrepreneurs leaving the state spread the word in Silicon Valley, Seattle and other regions that Tennessee is "friendly and welcoming -- no longer just a lowest-cost manufacturing state, but is also becoming a place of innovation" and support for entrepreneurs, that further burnishes the reputation of the entrepreneurial ecosystem here, said Grizzle.
ReadyCart, itself, is seeking West Coast capital. "We're in L.A., because that's where content is," he said, adding that the company needs investors who "get" e-commerce and-or content.
That said, Grizzle then underscored that in the case of ReadyCart, "if there was funding in [Tennessee] from an investor that understood what we were doing and we could raise our round significantly quicker than by making all of the trips out to the West, and stay focused on our business, then we would love capital like that. In the absence of that, we're going to do whatever we have do to get this thing off the ground."
Moreover, Tennessee startups and agencies such as LaunchTN have in recent years learned that getting Left Coast money isn't about "magic," it's about having a compelling story and working hard to get those first meetings. After that, it's much like pitching anywhere else, he said.
Grizzle also noted the successes of Chattanooga startups in out-of-state competition and accelerators.
He cited the Bellhops moving company, which has raised about $2MM in capital since inception, and in September was awarded $200K as the winner of the Miller Lite Tap the Future pitch contest; and, Ambition, which has raised millions from Google Ventures and others, after earlier sailing through Y Combinator.
Even if a startup stays in Tennessee, he noted, there's no guarantee it'll survive, so if hundreds of startups in coming years spread word that Tennessee is a great place for entrepreneurs, it's a net plus.
The same goes for VCs and private-equity firms visiting Chattanooga, he said. Whether they invest immediately, or not, if they recognize Tennessee as "a cool place" for doing business, it will pay dividends.
Grizzle also noted also that Chattanooga's proximity to Atlanta and other major Southeastern cities gives it some natural locational advantage in all this. A VC attending a conference in Atlanta recently made a sidetrip to Chattanooga, to get a taste of Tennessee opportunities, he said, explaining that the city's gateway role continually invites such opportunities.
Meanwhile, obtaining within Tennessee "true Seed funding, or pre-Seed funding for startups continues to be very, very important," he said.
And, he continued, "Series A funding is very, very challenging in Tennessee, if you're not in certain verticals," he emphasized.
Though long-favored by many investors in Tennessee, he noted, "the Healthcare investment ecosystem did not happen overnight -- the State did not start an investment program and then Poof! we had a healthcare ecosystem."
It remains much tougher to raise funds in non-Health-related sectors, and it will simply take time to remedy that within, for example, Software for non-Healthcare verticals, he added.
Meanwhile, he said, successful Tennessee exits are likely to play a vital role in fueling State and local ecosystems, going forward, as founders exit their ventures.
Grizzle cited the sale earlier this year of 12-year-old Access America Transport, in a transaction of undisclosed magnitude, but which by one report was said worth at least $125MM. Several AAT founders are also co-founders of Chattanooga-based Lamp Post Group, an incubator that has helped put Chattanooga startups on the map, regionally and in some coastal investment centers.
Another Chattanooga success, Quickcue, sold for a reported $11.5MM to OpenTable, after less than three years in business following its 2011 launch in Chattanooga. It had raised $2.7MM in less than three years, mostly from Chattanooga investors, said Grizzle. CrunchBase's incomplete record says the startup had raised at least $1.8MM in capital from Chattanooga Renaissance Fund and Blank Slate Ventures. QuickCue's founders are now involved in other ventures.

Yarbrough
Grizzle also cited founder Jon Yarbrough's recent sale of Video Gaming Technologies (VGT), based in the Nashville area, for a reported $1.3BN to Aristocrat Leisure (ALL:AU), of Australia.
As for exit money recycling: Entrepreneur Yarbrough has said he plans to make investments through Brentwood, Tenn.-based Yarbrough Capital (formerly, Capital Strategies). VGT had been founded in Middle Tennessee in 1991, but had grown most of its workforce in other states, until a change in Tennessee law allowed the owner somewhat more flexibility.
Overall, the state needs "to continue to have a holistic plan" that supports both traditional economic development and entrepreneurial startups, said Grizzle.
The incentives for such efforts are different, in that, for example, "startups don't need infrastructure, they don't need a [utility] substation," he added. Both traditional industry recruitment and expansion, and the advancement of the startup-accelerator ecosystem should be addressed in balanced, equitable ways, he said, adding that he does not pretend to have a design for such balanced treatment.
Asked whether he'd grown up with entrepreneurs in his family, Grizzle said that his father has long owned entrepreneurial businesses in technology and in Christian bookselling, which led him earlier to co-found SupportThisMinistry.com, which used technology and affiliate marketing to drive revenue for ministries. The venture was shuttered after changing circumstances led to its key investor becoming unable to complete a series of investments.
Since about 2007, Grizzle has played a series of linchpin roles in the Chattanooga entrepreneurial ecosystem. Among other things, he remains associated with Blank Slate Ventures, which he said is currently fully invested; and, he co-founded both the city's GigTank and the Company Lab. His LinkedIn profile is here.
Spartan Ventures and Spartan Systems are Delaware-chartered companies. Wald said Spartan Systems is a dba for Black Snow Systems. VTC