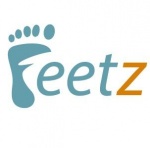 Updated: Nooga.com reported March 24 that Feetz is, somewhat inevitably, moving to Silicon Valley. At The TENN after-party, March 26 2015, Feetz was selected for gaining most traction during The TENN program. Earlier, Feetz announced March 13, 2015, a $1.25MM Seed round, led by Khosla Ventures, with participation from Jump Fund and Uli Becker, who, as mentioned in our original story, below, has been an advisor to Beard. The Jump Fund portfolio is here. Our Oct. 13, 2014 story is below-Ed.
FEETZ INC., Chattanooga's mass-customization footwear company, has secured an investment commitment from The Jump Fund and expects to raise a total $1.5MM.
Founder, CEO and majority owner Lucy Beard confirmed for VTC that, in addition to a $250K Small Business Administration-backed loan, Feetz will soon press forward with its $1.25MM Seed equity round, led by The Jump Fund. Beard has invested $100K in her startup, she said.
The Feetz investment is Chattanooga-based Jump Fund's first investment in a Tennessee company. Its inaugural investment was in Louisville-based SuperFanU, as VTC reported in August.
Feetz uses 3-D "additive" manufacturing and automation technologies to produce made-to-fit shoes, and it is working "aggressively" to get at least a toe into the market during 4Q14. It hopes to generate at least $100K in revenue or pre-orders during this year's 4Q holiday season. It's taking preorder for four shoe styles at $199 each, according to its site. Its broader market push is to be marketed within 90 days of completing its Seed raise, said the CEO.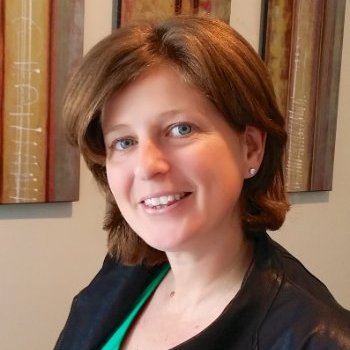 Founder-CEO Lucy Beard
Licensing its footwear technologies to major brands is its ultimate strategic goal, said Beard, who took Feetz into the Gigtank accelerator this Summer, relocating from San Diego to take-up residence in Chattanooga's South Side downtown with her husband.
Establishing its position as licensing partner with an array of major brands -- each of which might produce one to five million pairs of shoes annually -- is likely to take five years, she said.
If at that point, or earlier, exit through sale to a strategic is an attractive option, she would "absolutely" consider that, because she wants "to see the industry actually change." As a sustainable business, Feetz can help "leave the world a better place," with products that are needed, and which can be recycled.
Along the way, Feetz is likely to pursue segment-broadening opportunities: For example, Beard said she is considering longer-term opportunities associated with Wearables technologies, and has had related conversations with at least one potential Telecom partner. Wearables sensors could drive pedometers and accelerometers, and help track weight, gait and other metrics.
Feetz learned this week it has been named a member of LaunchTN's The TENN master-accelerator class for 2014. After further entrepreneurial training, TheTENN startups will make presentations in Tennessee, New York City and California, during February-March 2015. TheTENN program is sponsored in 2014-15 by UBS.
Since inception, Beard has also won berths in LaunchTN's 2014 Southland conference, and in May she won the Mountain View, California pitch-off held by Founder Showcase. California-born Beard spent 15 years in England, where she earned a degree in Mathematics. She previously held chartered financial analyst (CFA) designation and taught innovation culture within Intuit, among other pursuits outlined in her LinkedIn profile.

The company currently has two full-time team members, two contractors and other part-time workers, said Beard, who's 36.
VTC understands Feetz is The Jump Fund's first Tennessee investment. The Fund previous invested in Louisville, Ky.-based SuperFanU, as reported in August by VTC.
Rather than bracing for head-on competition, Beard said, "Feetz will be broadening the bespoke category and not competing directly with the current cobblers. We've talked with thousands of customers about their current shoe-buying habits, and our target audience are people that can't afford the option" of $1,000-plus high-end custom shoes, or who have found adequate fit and style among such existing products.
Feetz's competitors include companies producing personalized shoes, including NikeiD; Shoes of Prey (VC-backed Australian company), Women's High Custom, and "bespoke" shoes.

Uli Becker
Beard's formal board of advisors includes two acknowledged leaders business leaders: Former Reebok North America and adidas top executive Uli Becker, who, though Boston-based, had ties to Chattanooga. Her introduction to Becker was made during her GigTank sojourn.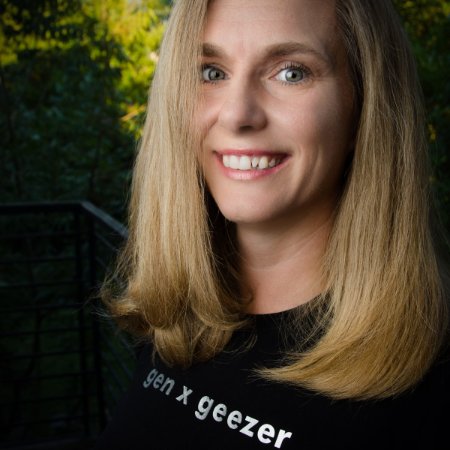 Jana Eggers
And, Nara Logics CEO Jana Eggers, whose current focus is on turning Big Data into business intelligence. Beard notes brings Eggers brings "great experience in logistics and customization of apparel," partly as a result of her earlier role as CEO of Accel Venture Partners-backed Spreadshirt, a customized apparel maker. Eggers' challenged-packed LinkedIn shows an earlier stint as director of Intuit's Innovation Center, among other roles.
Though Pando Daily last summer raised the rhetorical question of whether or not Feetz was too early in its target market, Beard expressed confidence that is not the case.
Asked about that question, Beard said, "Scalability and production already exist, both from the end use of consumer products -- for example, Invisalign makes 70 milllion pairs of teeth braces a year -- to the actual technologies of 3d printing, [as shown by] Makerbot making over 3,000 printers a month in their Brooklyn location."
She further explained that "Feetz is using these industry standards and [established] assembly-line manufacturing processes to handle [producing] 1,000 pairs of shoes a month -- which is able to match the capacity of smaller shoe manufacturers in China, with the main difference that Feetz delivers mass customization, versus mass manufacturing. We can offer seven billion sizes versus 17 pre-set shoe sizes and our cycle time for delivery is seven days instead of seven months."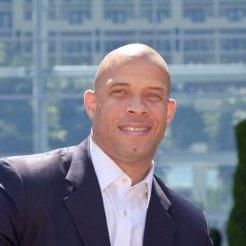 Doug Speight
Asked about the same matter for this story, 3D-Manufacturing-oriented Doug Speight, founder/CEO of Cathedral Innovation Group, said flatly, "I don't believe that Feetz is too early. If anything, their timing coincides with the introduction of new polymer materials that offer better properties (comfort, durability) and cost performance. Feetz is also taking advantage of new machine design that enables them to print multiple materials in one build for greater efficiency."
Other advisors to Feetz include attorneys with San Diego-based Pillsbury Law. Attorneys in the Chattanooga office of Chambless Bahner have advised The Jump Fund in the Seed-round transaction with Feetz, said Beard.
After is capital raise, Feetz will begin in earnest to choose both an accounting firm and a commercial bank, Beard said. VTC