DATA-FLYTE, the Knoxville provider of technology and services for reading utilities' meters from airborne platforms, "just locked-down our first round" of capital, said Jack Dischner, its CEO, president and majority owner.
Dischner told VNC the company raised $450K of an original $600K goal, with $400K of that from Blank Slate Ventures (BSV), based in Chattanooga. The cap table now has about 10 individuals and entities, including Dischner and co-founder Dan Morse, an attorney and technologist.
That cap-table tally may be about to change, again. Dischner and his board of directors are meeting today to consider terms offered on Friday by another Chattanooga investor, which would likely take the total raise to $650K, including previous investment by BSV, friends and founders. This story will be updated, as warranted.
Asked how DataFlyte equity ended-up in Chattanooga, Dischner said, "We had numerous meetings here and they did not come to fruition." Few potential investors truly appreciate what a distraction protracted capital raises, with important pitches sometimes coming several times in a week, are for entrepreneurial management teams, said Dischner.
He pitched in 13 meetings before being introduced to BSV by Knoxville-based Geoff Robson, a business-development and investment advisor (3 Degrees Business Development).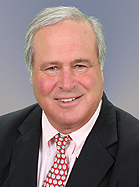 Lex Tarumianz
Not far along into the meeting at BSV, Dischner said he recognized that BSV co-founder and lead investor Lex Tarumianz understood DataFlyte. The meeting ended.
About "10 minutes" into his drive back to Knoxville, Dischner's cellphone rang. It was BSV saying, "We're in." The deal closed in July, Dischner recalled. BSV shows a baker's-dozen investments on its portfolio page, including an exit.
It was not the first time in Tennessee's new era of Seed investment that an East Tennessee startup has been spared thirsting to death in the pre-revenue Valley of Death. Chattanooga-based Swiftwing Ventures recently invested $686K in Survature, a Knoxville SaaS survey-tool provider.
Dischner said the potential new Chattanooga investor is not BSV, and declined to disclose the group. TVC research suggests strong logic for the party being either Swiftwing or Chattanooga Renaissance Fund.
DataFlyte offerings allow utilities to virtually eliminate employees' on-foot reading of electronic automated meters, by using multiple antennae to read meters from airplaines, helicopters, drones or hot-air balloons, said Dischner.
Without DataFlyte, he continued, a utility with 20K-30K meters in its service area would have to dedicate about 40 man-days to each cycle of meter reading. Obviating the need for personal checks saves utilities and their rate-payers very large amounts. Data is produced within about six hours for customer review and is presented in comprehensive, coherent form, said Dischner.
Proceeds from the capital raise will lift DataFlyte into commercialization, and bring aboard EVP-Engineering and CTO Dan Nower. A decision on raising further capital is 12 to 18 months away, Dischner noted, adding that he hopes organic growth will allow self-funding, instead.
Though DataFlyte technology has strong potential in verticals other than electric utilities, Dischner said that for the next three to seven years, the company is likely to be tightly focused on electricity providers East of the Mississippi. Dischner said that after the company has delighted customers in its own backyard, then it will move out in concentric circles to enter Indiana, Ohio and the Carolinas.
Beyond that point, Dischner said he could see the company targeting water companies with leak-prone infrastructure, barge operators, cruise-line operators and other markets.
Dischner, 59, has been working on the DataFlyte concept more than three years, originally within Extensive Enterprises, his existing business based in Powell, just northwest of Knoxville.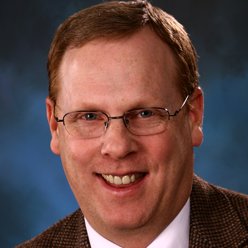 Dan Nower
Together, Dischner and Nower have many years' service with Emerson Electric, Westinghouse Electric and Martin Marietta Energy, among others. Robson had also previously served as CFO of Emerson's Computational Systems unit.
Dischner also previously served as president of a Tennessee-based unit of New Zealand-based Commtest, which provided machinery health information monitoring and reporting solutions to many key industries, including power-generation. Commtest sold to GE in 2009. (globally managing partners)

Co-founder Morse handles DataFlyte's legal matters, with Robson handling accounting, said Dischner. It banks with Chattanooga-based CapitalMark. Morse currently splits his time between his native Knoxville and Los Angeles, said Dischner.
The company earlier licensed other technology its owner developed for military uses, but now seeks patent protection for technology DataFlyte has developed.
It currently uses contract pilots for its testing missions. In developing its technology, the company self-funded "hundreds" of test flights in light aircraft and partnered with Hallsdale-Powell Utility District, based in Powell, Tenn. HUPD General Manager Darren Cardwell, a University of Tennessee-trained engineer, is another person who "gets" DataFlyte's mission and technology, said Dischner.
The company is also preparing for a pilot effort with Consolidated Utility District, based in Murfreesboro, said Dischner. TVC