Updated: May 22, 2015: Memphis Daily News reported today that Synapse has raised $700K, mainly from Marchant and Webb, investors named in our Jan. 8 story, and from Hilliard Crews, the primary backer of the Crews Center for Entrepreneurship at the University of Memphis. The Crews Center is directed by Hoffmeyer, as mentioned in our earlier story below.-Ed.
SYNAPSE, the Memphis mobile-payments startup, has Angel investors who seem tailored to its needs, but it is likely at some point to accept capital from savvy strategics or other investors with expertise to rapidly expand its market share.
However, Synapse Payments is "okay, for now," thanks to two prominent Memphis entrepreneurs who are funding the year-old startup -- Doug Marchant and Jeff Webb, according to 25-year-old Co-founder and CEO Sankaet Pathak,
That "Okay" may be one of the biggest understatements of young 2015.
Indeed, Pathak says his goal is nothing less than to supplant many existing credit- and debit-card exchanges with Synapse technology. In fact, in his view the company is "at the very early stages of becoming a global financial services provider."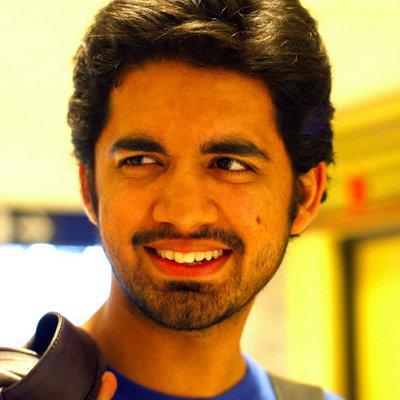 Sankaet Pathak
Pathak told VTC that Synapse, formally chartered in April 2014, has about 50 Memphis-area merchants enlisted, and during a recent 90-day period had about 800 customers.
The company, which has a team of eight, including part-timers, moved a total of "around half a million dollars" in a recent 60-day period, he said. Its platform is available via Web and via iOS Apple and Android mobile apps; and, its API is up and running for integrators, said Pathak.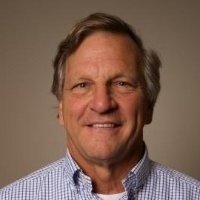 Doug Marchant
Perhaps further bolstering Pathak's confidence is the fact that investor and serial entrepreneur Marchant was previously a co-founder of formerly Memphis-based Concord EFS, a payments-processor in which Marchant held his founder's stake til the company's eventual sale for $7BN to Atlanta-based First Data Corporation (then-NYSE-listed: FDC).
Fintech observers will have noted that First Data was bought eight years ago by private-equity investor Kohlberg Kravis Roberts (KKR), which has continued to invest heavily in broadening FDC's footprint. FDC asserts on its website today that it has a leadership role in the "mobile payment revolution"; and, not long ago FDC announced it had begun supporting ApplePay.
Marchant confirmed for VTC today that Synapse has been approached by both potential strategic and individual investors.
When asked whether he has concerns about the superheated level of activity in Fintech, Marchant expressed confidence that the security and fraud-averting features of the Synapse platform, as well its lower cost for users and other factors translate into "a better than average chance of success" for the company.
The Fintech field is indeed crowded with concepts, but all those startups and ideas -- and the attention they attract to the sector -- seem to be helping Synapse as it approaches the market, said Marchant.
Marchant added that 1H 2015 seems likely to bring very important developments for Synapse. In a separate interview, Pathak said announcements of signal importance are likely in the near-term.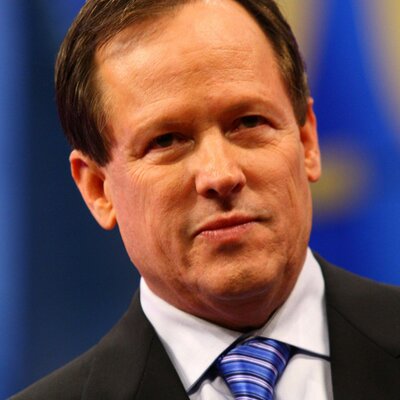 Varsity's Jeff Webb
Also of note: Fellow Synapse investor Webb is chairman and CEO of Varsity Brands, the $1.2BN (sales) company that recently announced its sale to a group led by Charlesbank Capital Partners (Boston, New York City) and Switzerland-based Partners Group.
Webb-led Varsity is widely viewed as highly adept at marketing, particularly to the "K-through-College" students for which it custom-creates products and programs. Many of those students are early targets for marketing by Synapse's business customers.
At this point, Synapse aims to grab the attention of potential merchant customers by processing transactions with value from $1 to $1MM for 10 to 25 cents each, sharply less expensive for merchants than taking conventional plastic-card payments.
The marketing pitch is bolstered, the company says, by the fact that users' financial data is not exposed to other parties during the transaction, thanks to Synapse's reliance on an automated clearinghouse (ACH) and its use of a single Synapse account for disbursing all payments.
Pathak said that initially he was not confident that busy, successful entrepreneurs such as Marchant and Webb would take a role in advancing the company.
Now, he said, the experience has led him to believe that in Memphis such leaders are, in fact, generally "willing to help you, if you're willing to work hard," with a clear eye on milestones and results.
It was by happenstance that, roughly a year ago, Pathak and Co-Founder Bryan Keltner began thinking about their alternative payments network.
Pathak said the two were buying snacks during a festival in which proceeds go to charity, and learned that credit and debit-card fees were cutting deeply into proceeds for such events, and they began exploring technology options to rectify that situation.
Later, Pathak explained, during a stint Keltner spent working at a Target retail store, a chance encounter with a customer led to introductions to their first two investors.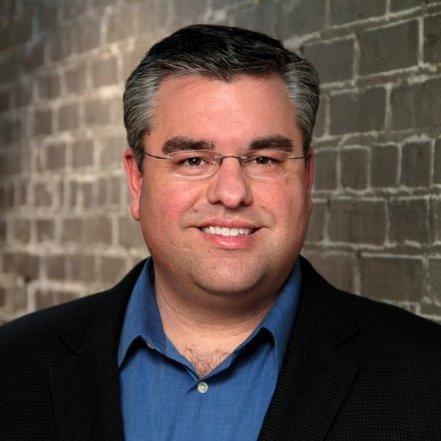 Mike Hoffmeyer
When asked for his take on Synapse's prospects, Memphis serial entrepreneur Mike Hoffmeyer laughed a bit at his own past entrepreneurial struggles in the payments sector.
With obvious pleasure in Synapse's progress, Hoffmeyer said "I am profoundly jealous" that Synapse is so well prepared for their journey with "Rock star" investors and advisors aboard.
As previously reported by VTC, before Hoffmeyer became director of the Crews Center for Entrepreneurship within the FedEx Institute at the University of Memphis, he had bent his proverbial pick on the entrepreneurial slopes without great financial success, through three Fintech startups: Paytopia, ElectraCash and My Payment Network.
Told of Hoffmeyer's laudatory comments, Pathak managed an uneasy chuckle, and then quickly made clear that -- "over and over, again" -- he has been grateful for ideas and guidance he has received from Hoffmeyer.
Synapse's outside advisors include attorneys with Farris Bobango, accountants with The Marston Group and, as both strategic partner and commercial banker, Independent Bank. Synapse relies on Dallas-based FireHost for cloud hosting of its data.
Marchant is also Founder and CEO of Memphis-based Unified Health Services, which offers a workman's comp revenue cycle solution for the healthcare sector. He is also CEO of five-year-old PPC-Rx, Personal Pharmacy Care, which markets in the assisted-living sector.
Sankaet, a citizen of India in the U.S. on a student visa, expects to complete a Master's in computer engineering this spring at the University of Memphis, where he previously earned a double-major in computer engineering and mathematics. Much of Pathak's academic work these days is focused on physics and research related to the Solar corona, he said.
Pathak said he harbors some long-term science-centered business ideas. But, given the need to recruit large sums of capital for science-driven ventures, he'll wait to pursue such things until after he can ante-up with his own capital. VTC
---