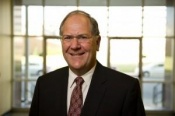 STEVE BARES, Ph.D., president and executive director of Memphis Bioworks Foundation, yesterday became chairman of the Life Science Tennessee (LSTN) board of directors, and its de facto chief executive.
Bares, 56, succeeds Sam Lynch, DMD-DMSc, the founder and former president and CEO of BioMimetic Therapeutics, now part of Wright Medical. Chairpersons typically serve two consecutive terms.
During the association's annual meeting this week in Downtown Nashville, LSTN leaders unveiled an action, programming and policy agenda that, at least provisionally, includes the targets that appear below, and which are intended to benefit the entire state entrepreneurial ecosystem, as well as the LifeSciences sector.
One LSTN board member described the agenda as "aggressive," although it is an agenda that LSTN expects to pursue in alliance with LaunchTN and others, rather than unilaterally.
► A four-year, $40MM grants-matching program offering as much as $3MM for each company that receives small business innovation research (SBIR) and/or small business technology transfer (STTR) grants.

► A Venture Capital-matching program in which the State of Tennessee would match with $1 each $2 invested by qualified Venture and Angel investors in emerging companies, up to $2MM per portfolio company, involving a total $40MM over four years. This would be modeled after the INCITE program that has been sponsored by State Economic & Community Development and administered by LaunchTN.

► A proposal calling for $5MM in funding for an initiative that would support lifescience accelerators and improve stakeholder awareness of investible Tennessee companies.
That trio of proposals is expected to evolve into formal legislative proposals, perhaps as early as 1QCY15, and the case for such programs would be advocated by LSTN and its allies.
Meanwhile, LSTN will also be developing a LifeScience venture mentoring partnership with LaunchTN (to some extent modeled after the Springboard program offered by CONNECT, in the San Diego area.)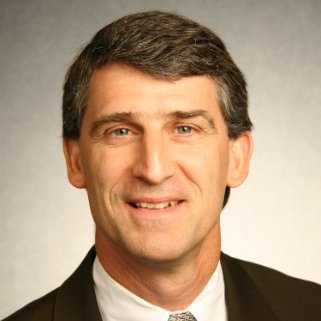 Jim Monsor
LaunchTN confirmed earlier this month that it had completed that mentoring contract with LSTN, and that Jim Monsor, a former BioMimetic executive, has been chosen to work within LSTN to run the new mentoring network, expressly for LifeScience companies.
During brief remarks during the conference, incoming Chairman Bares noted that, among other things, LSTN intends to "become excellent in our advocacy role," a reference to pressing its case with the Administration, as well as with the General Assembly and perhaps in other jurisdictions.
The conference's Venture Forum resulted in a $5K prize going to Knoxville-based Innovasan, a seven-year-old company that offers a technology platform for treating medical fluid waste. The pitch was made by Jeffrey Hubrig Jr., whose father is co-founder and co-inventor of the firm's technology. Fifteen U.S. patents have been granted the company, thus far, said Hubrig.
Bares, Lynch and their predecessor, Joe Cook Jr., and others colleagues have worked the past six years or so to get LSTN operating in-the-black on a consistent basis.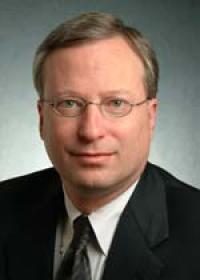 Sam Lynch
The association was founded in 1999 and now has 72 corporate members, out of a universe of somewhere between 1,266 to about 1,500 related businesses in the state, of which the association has previously said it has identified about 350 companies as higher-priority targets for recruitment to membership. The state's lifesciences workforce has been pegged at between 40K-48K in a variety of reports, with estimates varying partly due to definitional and data time-lag differences, according to VTC research.
Recent LSTN leaders have been proactive advocates for the sector, as reflected in Cook's 2011 comments regarding his drive to energize the sector; and, Lynch's 2011 Tennessean op-ed, in which he argued that the Tennessee industry must avoid "disconnected efforts or regional agendas that over-promise and under-deliver."

Joe Cook Jr.
Since completing his tour as LSTN chairman, Cook has remained active running lifesciences-oriented Limestone Fund, a TNInvestco, among other pursuits. And, Lynch, having completed his service as LSTN chairman, now does business as Lynch Biologics, a consultancy, having completed his post-sale duties as founder/CEO of BioMimetic Therapeutics, which was sold to Wright Medical. Lynch is widely regarded as likely to pursue another entrepreneurial venture.
LSTN's apparent stability and frequent evidence of its improved working relationships with such allies as LaunchTN (officially, Tennessee Technology Development Corporation), suggest it has gained much ground in the past five years.
In earlier years and under previous regimes, the association periodically wrestled with leadership and other strategic issues, and had to reestablish its institutional standing, renewing ties to LaunchTN and other allies. During that transition period, State-linked support sometimes went to other entities, including Bares-led Bioworks, rather than to LSTN (fka Tennessee Biotechnology Association).
As chief of 13-year-old Memphis Bioworks Foundation, Bares' bailiwick is wide. It includes a VC, Innova Memphis (and its TNInvestco affiliate); the ZeroTo510 medical-devices accelerator (backed by Innova and MB Venture Partners); the NextFarm Agricultural accelerator; partnerships with TriMetis Specialized Laboratory and other companies; the planned Bioworks Innovation Center in UT-Baptist Research Park; and, the Bioworks Business Incubator. Bares' LinkedIn profile is here.
Memphis Bioworks also plays a central role in creating the new entrepreneurial front door for Memphis, the EPIcenter (related story here); and, Bares is leading an effort to raise $100MM in capital, including a recently announced raise by Innova's Fund III.
LSTN Treasurer Glenn Perdue this week reported that the group now has on-hand assets equivalent to six months' fixed operating costs ($11,500 per month), an amount that could rise to nine months by year-end. The nonprofit association's annual conference, ending today at the Doubletree Hotel, produces revenue equal to about 20% of its annual operating costs.
The majority of its monthly spend is for services of Hall Strategies, chiefly in the person of agency co-owner Abby Trotter, who serves as LSTN executive director, Perdue confirmed. LSTN has no office of its own. VTC