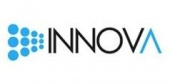 Updated 10 Sept.: Innova told the Commercial Appeal that Fund III could go as high as $35MM; also, Innova could explore creating an Agriculture-oriented fund, reported here. -Ed.
INNOVA MEMPHIS has completed a first close at $20MM for its Innova Fund III, which could ultimately attract a total $25MM or more, said Partner Jan Bouten.
No investments from Fund III have yet been completed and the fund remains open, Bouten said. Innova funds potential high-growth pre-seed, seed- and early-stage companies in the biosciences, technology and agbio sectors.
Via Fund III, Innova plans to continue investing $3MM-$4MM per year, which is "a pace we feel comfortable with," said Bouten. Asked whether an eventual Innova Fund IV is likely within five years, Bouten responded "Absolutely!"
Headquartered in the Medical District of Memphis, Innova is a seven-year-old for-profit subsidiary of nonprofit Memphis BioWorks Foundation. Many of its portfolio companies draw upon Memphis BioWorks' incubator facilities, training and mentoring, industry networks and advisors, according to information online.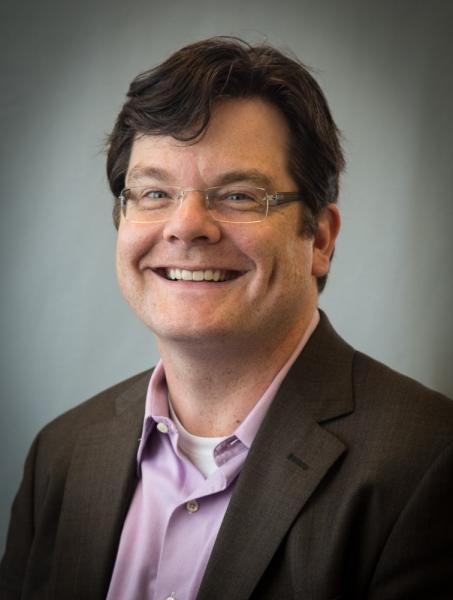 Jan Bouten
Asked about the robustness of its opportunity pipeline, Bouten said, "We definitely have more good companies to look at than we know we will invest in."
Given its sectoral emphasis, Innova maintains close relationships with principal investigators and technology-commercialization staff at the University of Memphis Research Foundation, the University of Tennessee Health Sciences Center (in Memphis), and with Vanderbilt University, said Bouten.
In July, Steven Bares, Ph.D., president of parent BioWorks Foundation, announced an agreement with Vanderbilt in which BioWorks would set-aside seats in its ZeroTo510 business accelerator, for ventures built around VU intellectual property. Innova Memphis President Ken Woody serves on a Vanderbilt entrepreneurship advisory council.

Factors that may help spur interest in Fund III and its healthcare and medical-device portfolio include the aging of the U.S. population; and, increasing clarity regarding the implementation and sustainability of the Affordable Care Act (ACA), said Bouten.
In this post-recessionary environment, he said, it seems likely that investors "are more open to investing in innovative products and infrastructure." Bouten also noted that higher-risk investments such as venture capital may be regaining some favor, because while public markets and the real-estate sector have been hot, some observers see future slowing in those sectors, for the decade ahead.
Unlike Fund III, Innova's first two funds were raised by participating in government programs.
Innova Fund I was funded using $11.5MM provided over over a five-year period via the economic-development arm of Memphis Fast Forward, an initiative of the Memphis Regional Chamber of Commerce and its allies.
Innova Fund II is a TNInvestco-chartered fund, which, Bouten told VTC, has now completely invested or otherwise commmitted to its existing portfolio companies all of its initial $14MM in capital. Chattanooga-based Unum previously confirmed for VentureNashville that it had taken the $20MM insurance premium tax-credit offering made in behalf of Innova, under Tennessee's TNInvestco program.
Innova Fund II has since inception completed transactions involving at least 31 early-stage companies, all based in Tennessee, according to online postings thus far by Tennessee Department of Economic and Community Development (ECD), which administers the TNInvestco program.
Perhaps reflecting some degree of synergy, ECD's TNInvestco postings currently show that 15 Innova Fund portfolio companies have also done one or more transactions with a single TNInvestco -- Memphis BioMed Ventures I, an affiliate of venture-capital firm MB Ventures. Moreover, two Innova portfolio companies have done transactions with three other TNInvestcos. Tullahoma-based NEST-TN has two portfolio companies in common with Innova. And, two Nashville-based TNInvestcos hold stakes in a portfolio company held in common with Innova: Tennessee Angel Network, an affiliate of Nashville Capital Network; and, TriStar Technology Fund, which is managed by TriStar Technology Ventures.
Here are the links for the Innova Memphis portfolio page -- on which all its Funds' holdings are listed without differentiation by vintage; and, the link to the state's TNInvestco reporting page, which is maintained by ECD.
Bouten confirmed Innova Memphis has exited three companies since its 2007 inception, including its previously disclosed 2011 exit from ExtraOrtho, which offered bone-fixation devices for trauma care. ExtraOrtho sold to Indiana-based Zimmer Holdings, on undisclosed terms.
Bouten said non-disclosure agreements preclude Innova identifying its other two exits. VNC could not determine with certainty the two exits to which Bouten alluded.
VTC notes that Bouten's LinkedIn profile says he exited a board seat at Traklok Corporation, a Knoxville-area provider of technology and services for security and tracking of shipments. A source speaking on background told VTC that Traklok assets were sold in April, and a new company created. A TrakLok press contact has not yet responded to a VTC query. Updated 10:07 a.m. CT: A TrakLok spokeswoman declined to comment, noting that TrakLok is a private company.
VTC also notes that one 2008-vintage Innova Memphis portfolio company, Memphis-based arGentis Pharmaceuticals, is scheduled to present next week during the INVEST-TN conference in Nashville, as part of making the company's case for raising additional capital, according to information online.
Bouten, 43, joined Innova in January 2009, following six years full-time with The Aurora Funds, based in the Cary, N.C., in the Research Triangle Park area. He remains an Aurora Venture Partner, according to that firm's website.
In addition to his native Netherlands, Bouten lived eight years in the UK before coming to the U.S. He earned his bachelor's in software engineering at Fontys University in Holland; and, a master's in human-computer systems in the realm of artificial intelligence, from DeMontfort University.
Bouten earned his MBA within Duke University's Fuqua School of Business, in North Carolina, according to his LinkedIn profile. VTC